Bids for Bears Care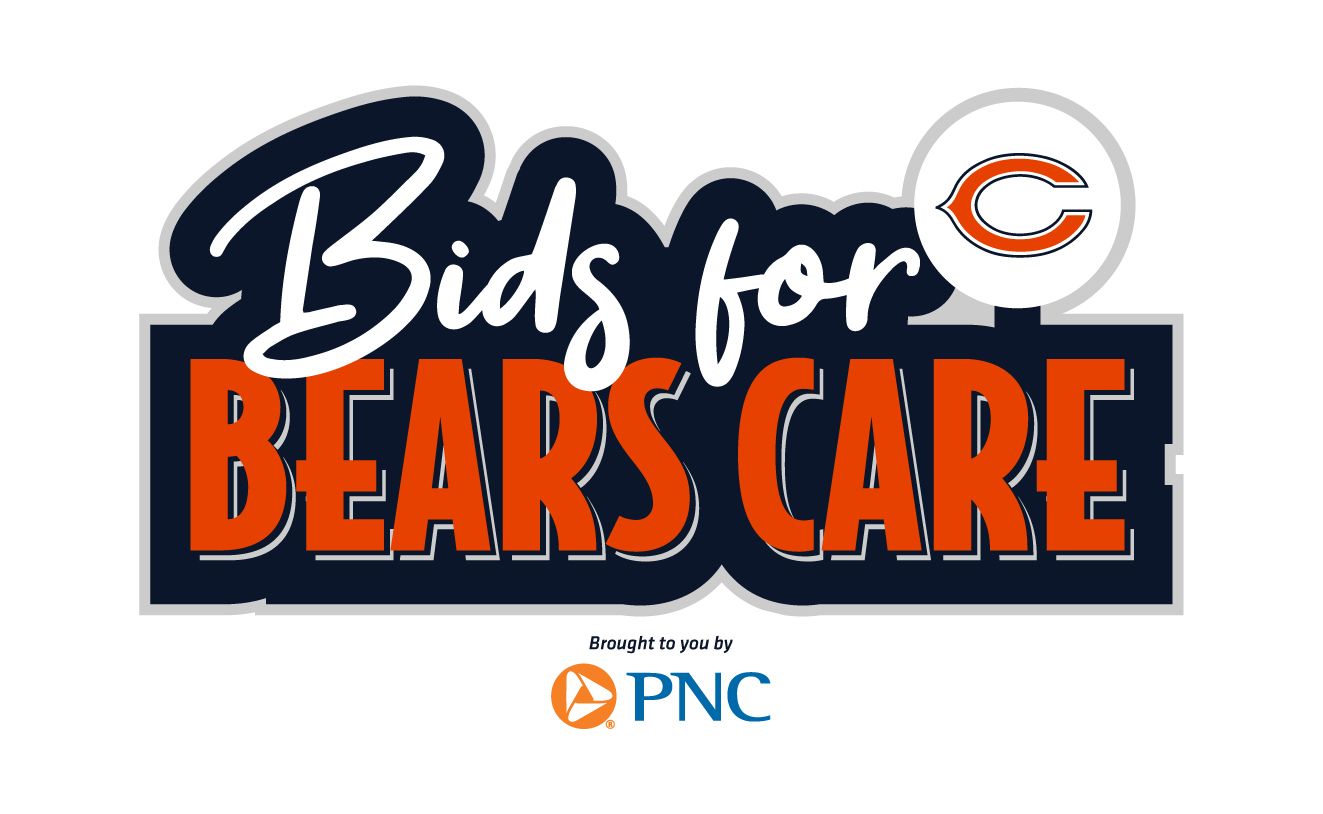 Raise your paddles for Bears Care!
We've put together an exciting auction catalog of one-of-a-kind experiences and items for a new fundraising event, Bids for Bears Care brought to you by PNC. This fast-paced auction will run from August 30th through September 3rd and each day will feature new items that are available for one day only. New items will be posted each morning and close in the evening. There is something for everyone – memorabilia, experiences, concert tickets and more. All proceeds will benefit Bears Care, the charitable arm of the Chicago Bears, which supports targeted programs in the areas of education, youth athletics, women's cancer research, and initiatives addressing health and economic disparities.
Get ready to bid by downloading the Chicago Bears Official App brought to you by Verizon, turn on your alerts and be sure to review the steps below to streamline your experience. Fans can also participate by donating to Bears Care through the app or online at ChicagoBears.com/BearsCare. Get your paddles up to help Bears Care continue to tackle the needs of Chicagoland!
Bids for Bears Care is brought to you by PNC with support from Hyundai, Jewel-Osco, Miller Lite, and United Airlines.
Scout School Experience in the Halas Hall Draft Room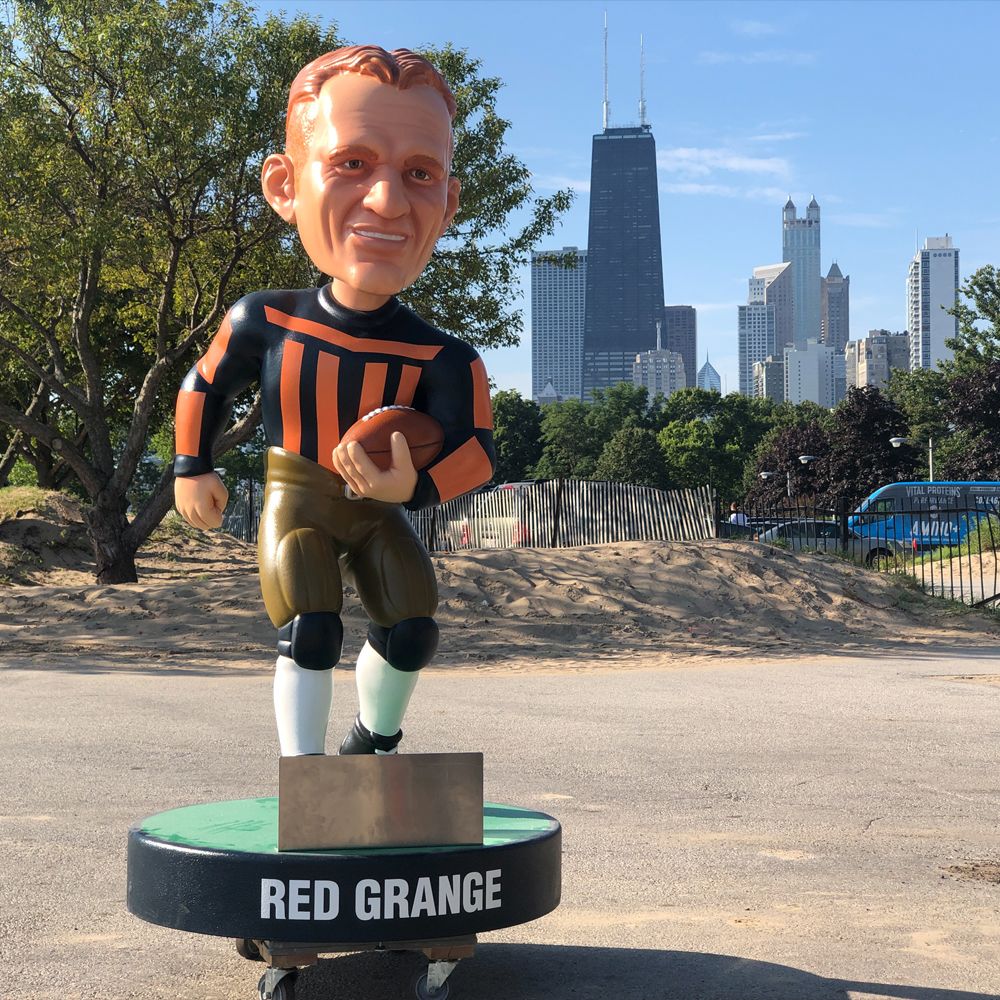 Life-size Red Grange Bobblehead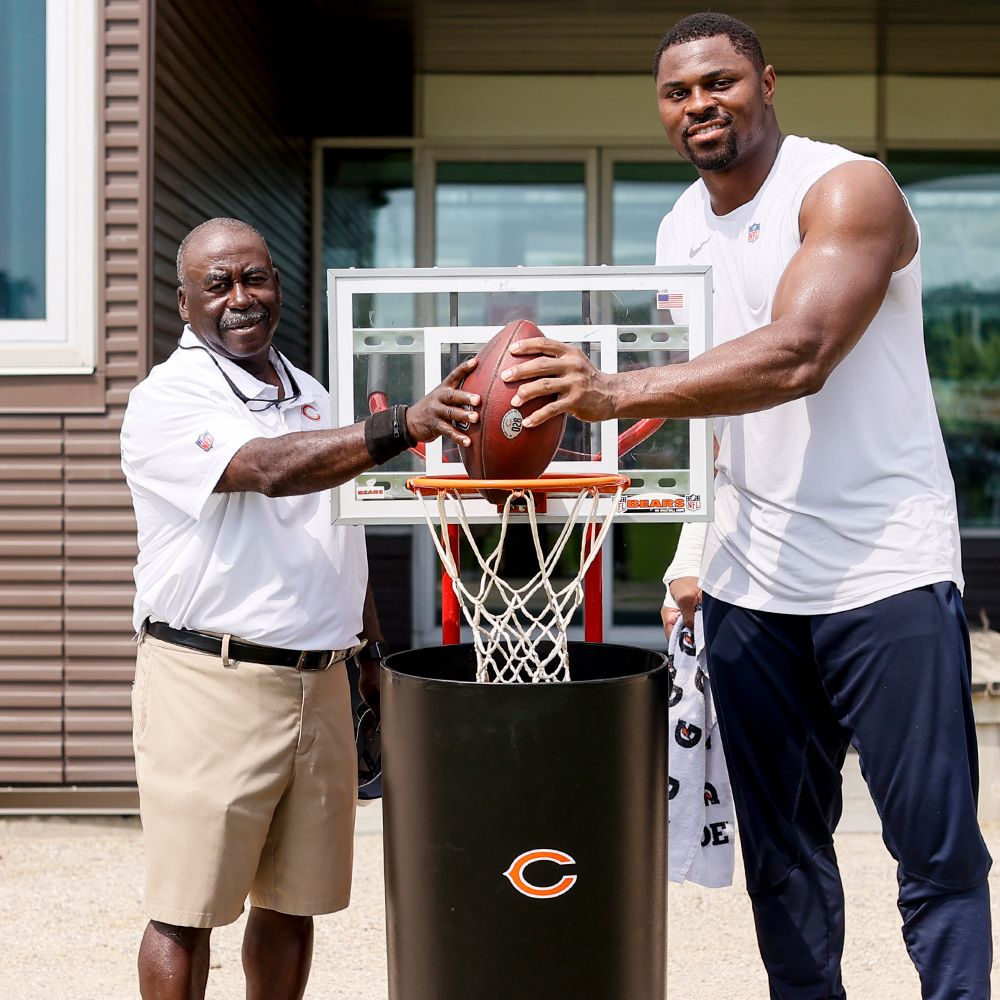 Practice-Used Takeaway Bucket Autographed by Khalil Mack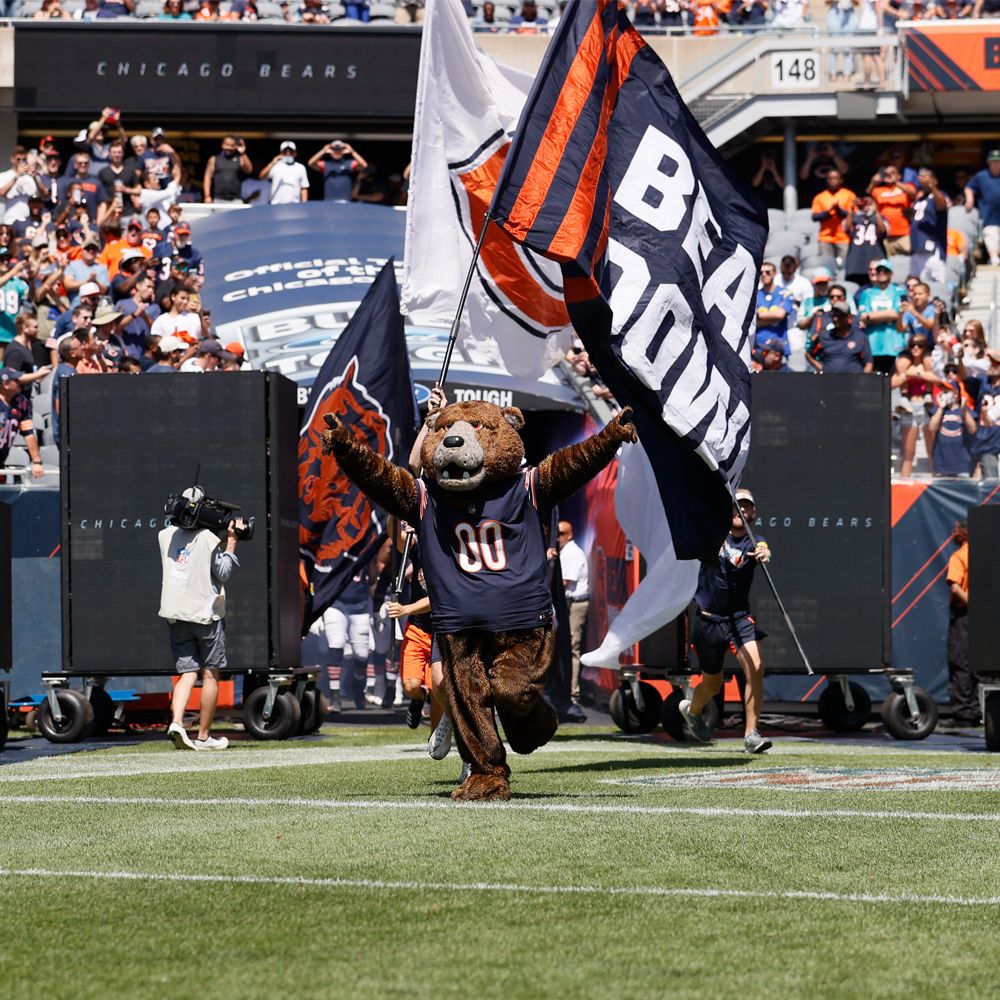 VIP Gameday Packages for 09/19 (Bengals) and 10/17 (Packers), with Pregame Field Access
Helicopter Ride with Jimmy Graham in Florida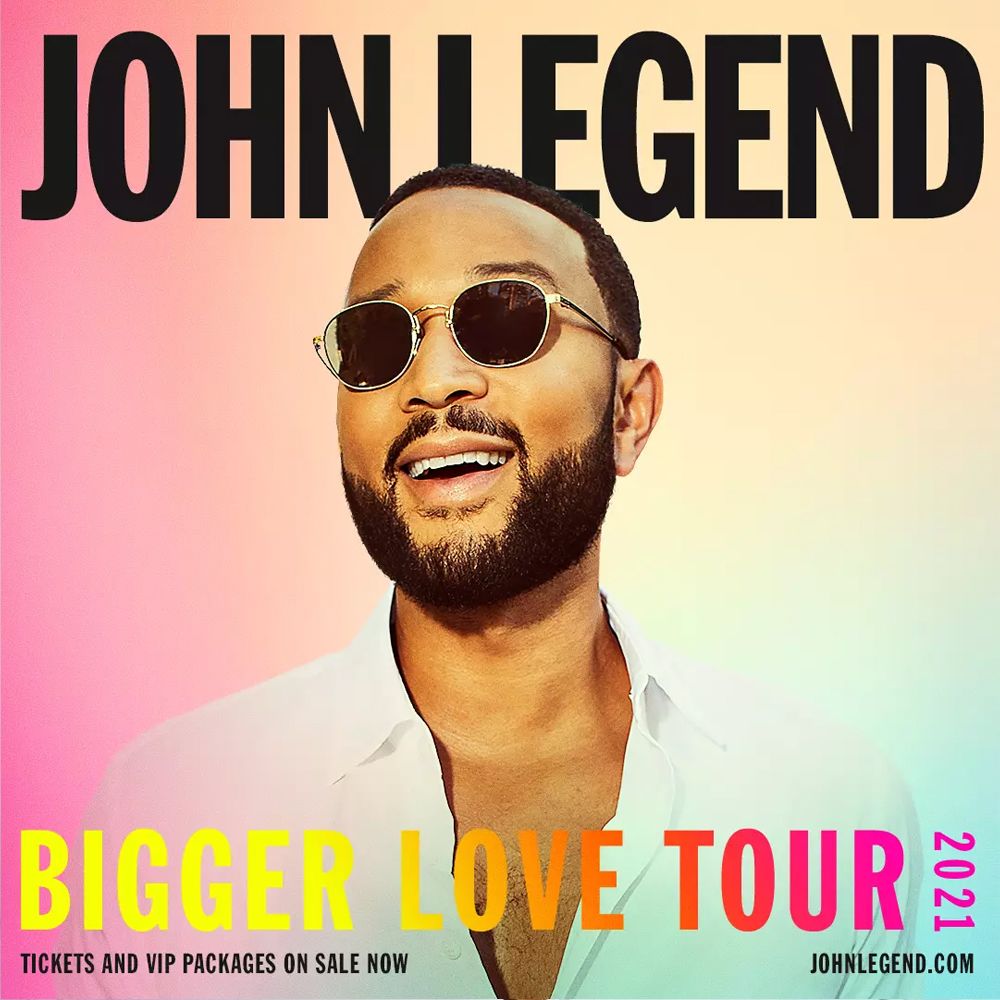 Pavilion Seats and Parking for John Legend at Ravinia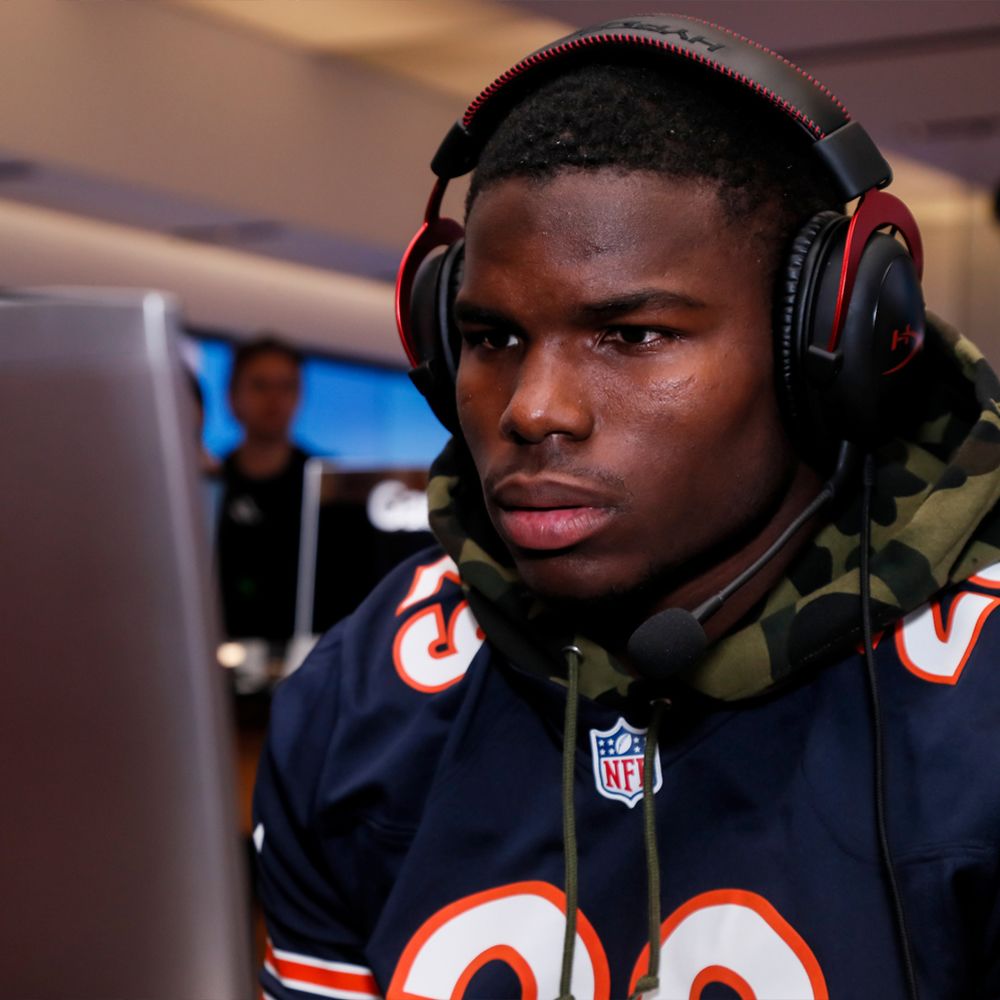 One Hour of Videogaming with Tarik Cohen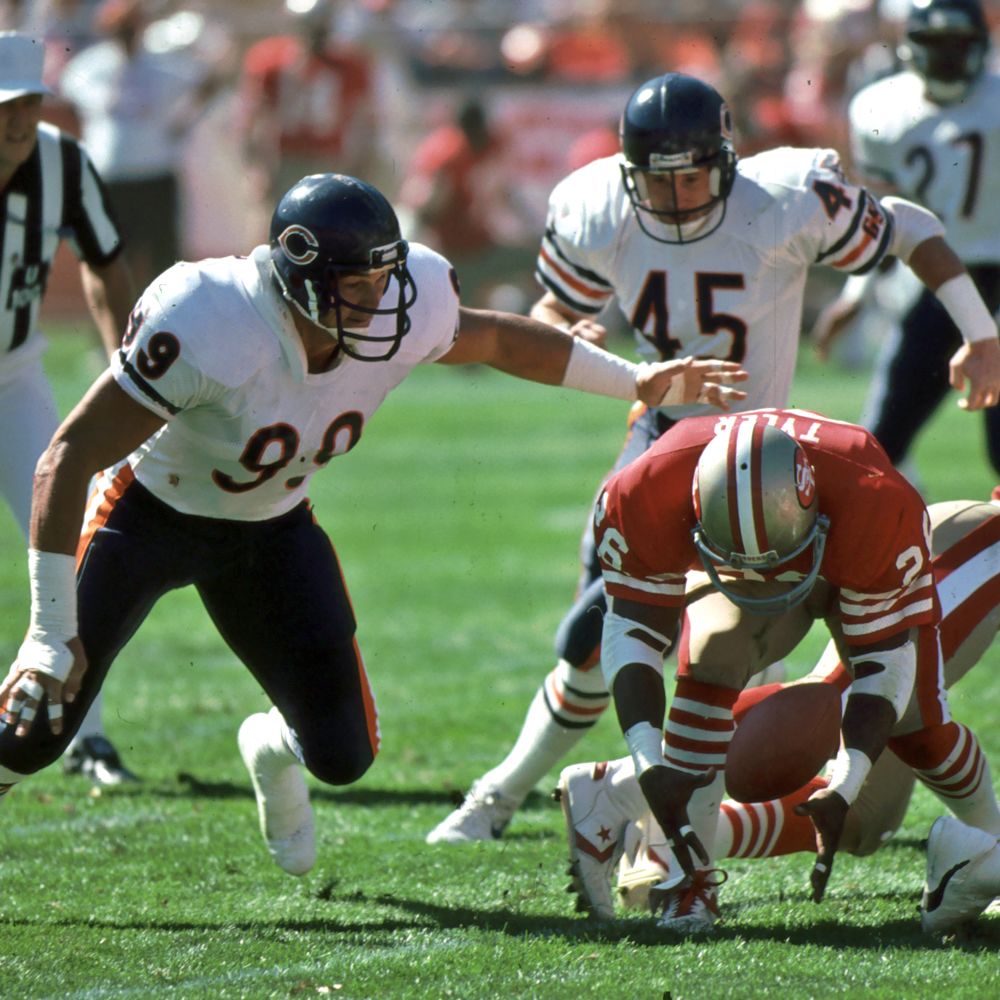 Dinner at Piccolo Sogno with the Hamptons and Fenciks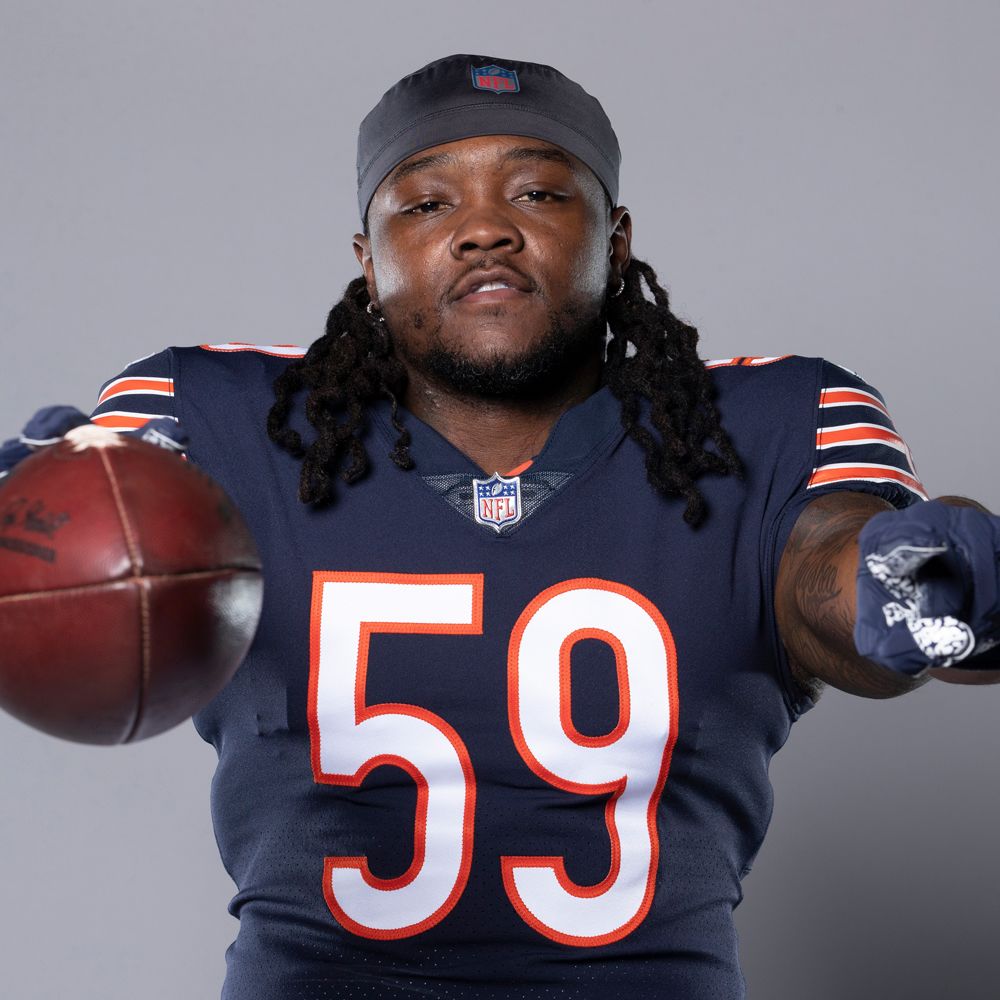 My Cause My Cleats shoe design session with Danny Trevathan
Tickets for Frozen the Musical with $300 gift card to Joe's Chicago and more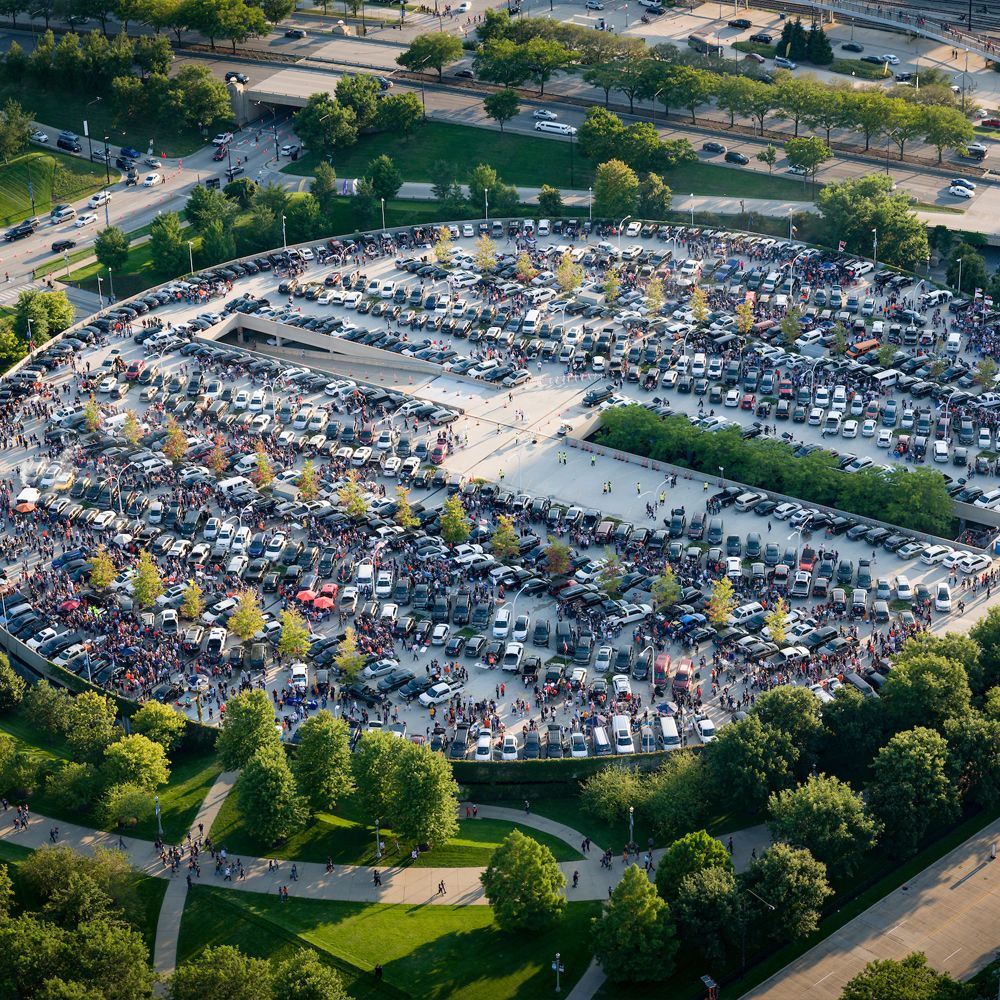 Waldron Deck full season parking pass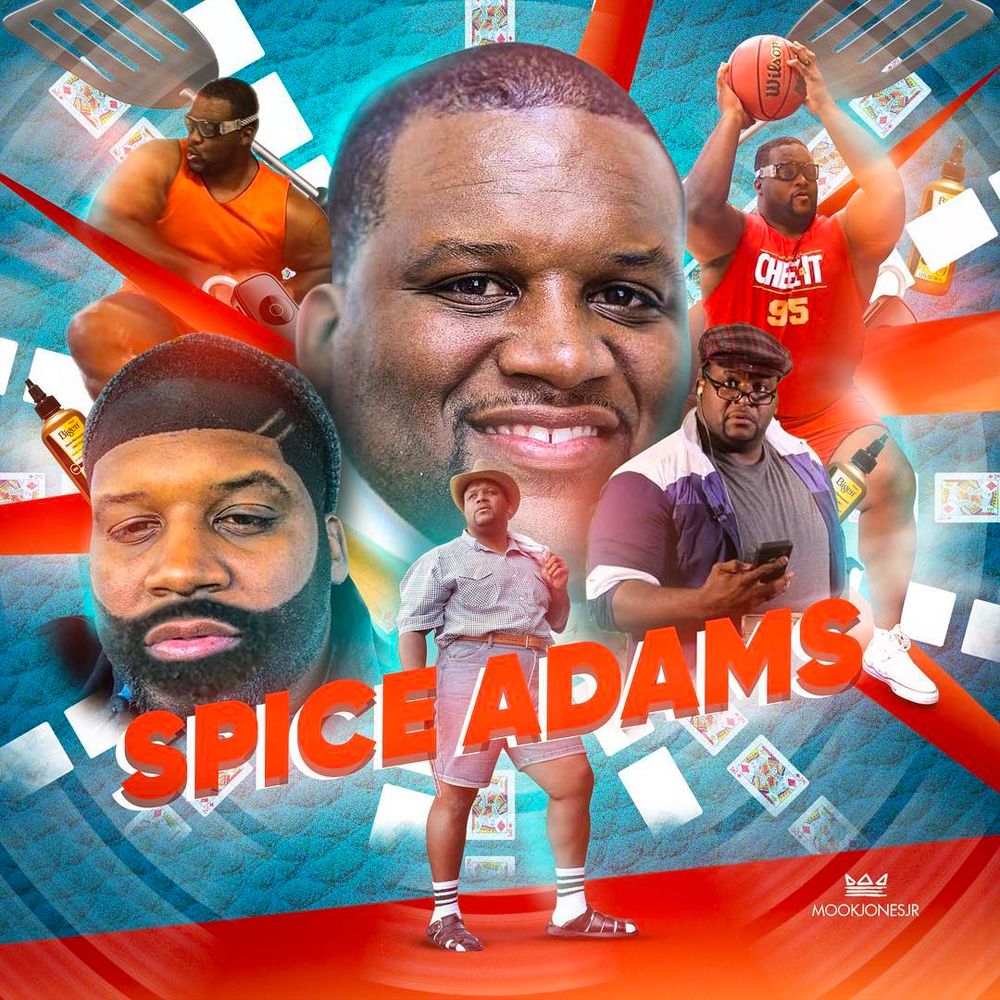 Personalized video message package from Anthony "Spice" Adams
Step 1
Update to the latest version of the Bears app.
Step 2
In the bottom navigation, select "More", then select "Bids for Bears Care".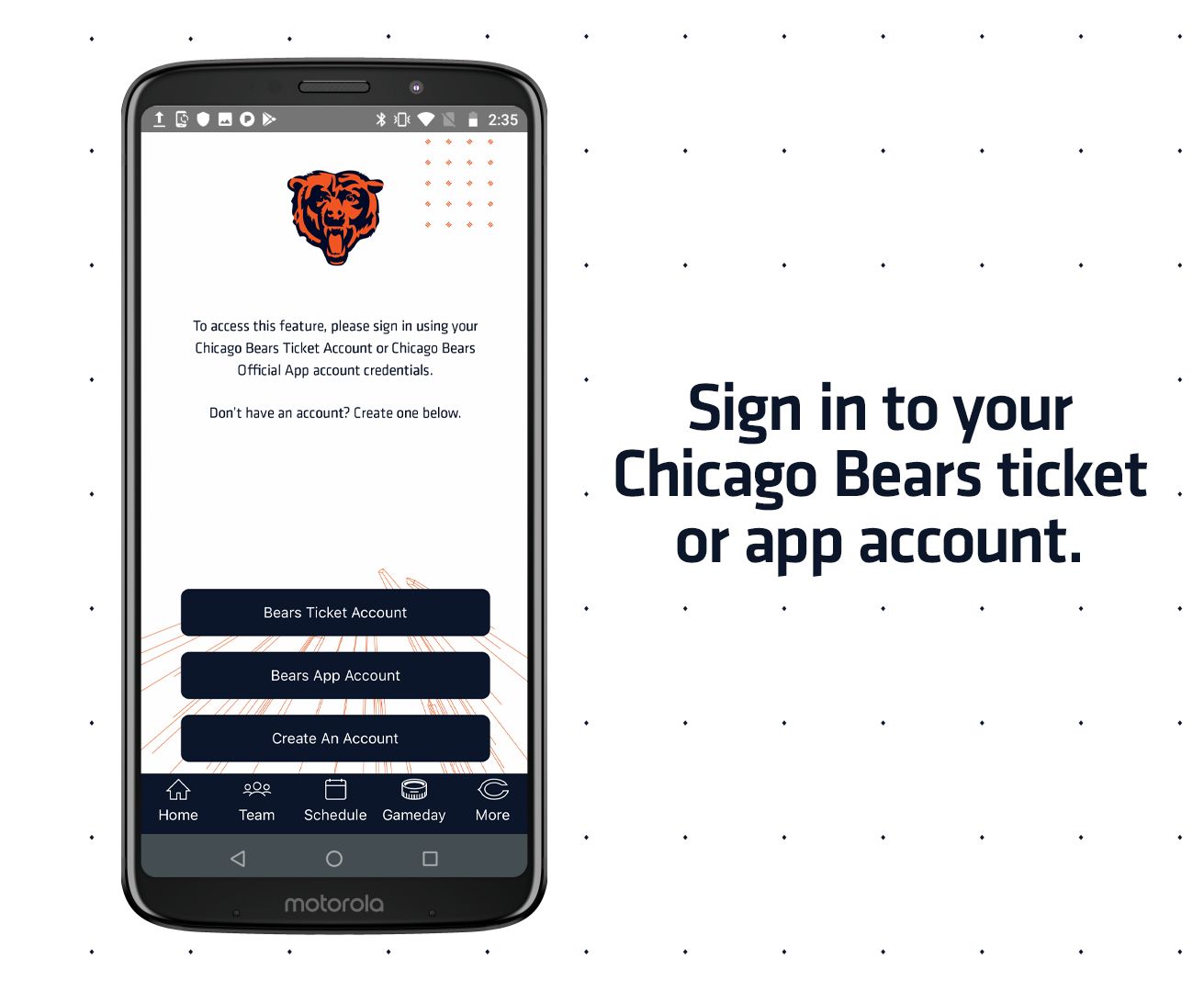 Step 3
Sign in to your Chicago Bears ticket or app account.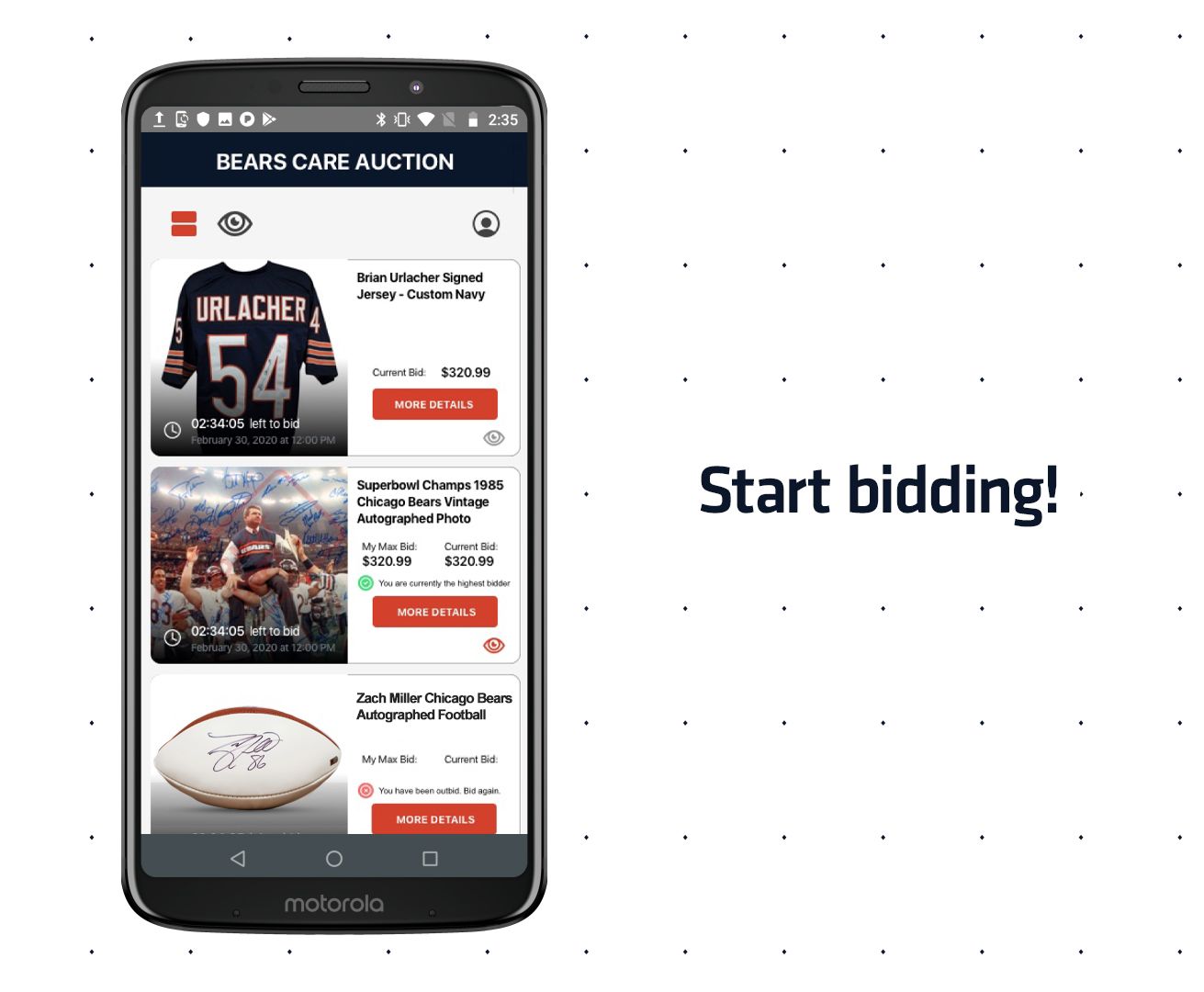 Bids for Bears Care Official Partners