Crib Club Events | Chicago Bears Official Website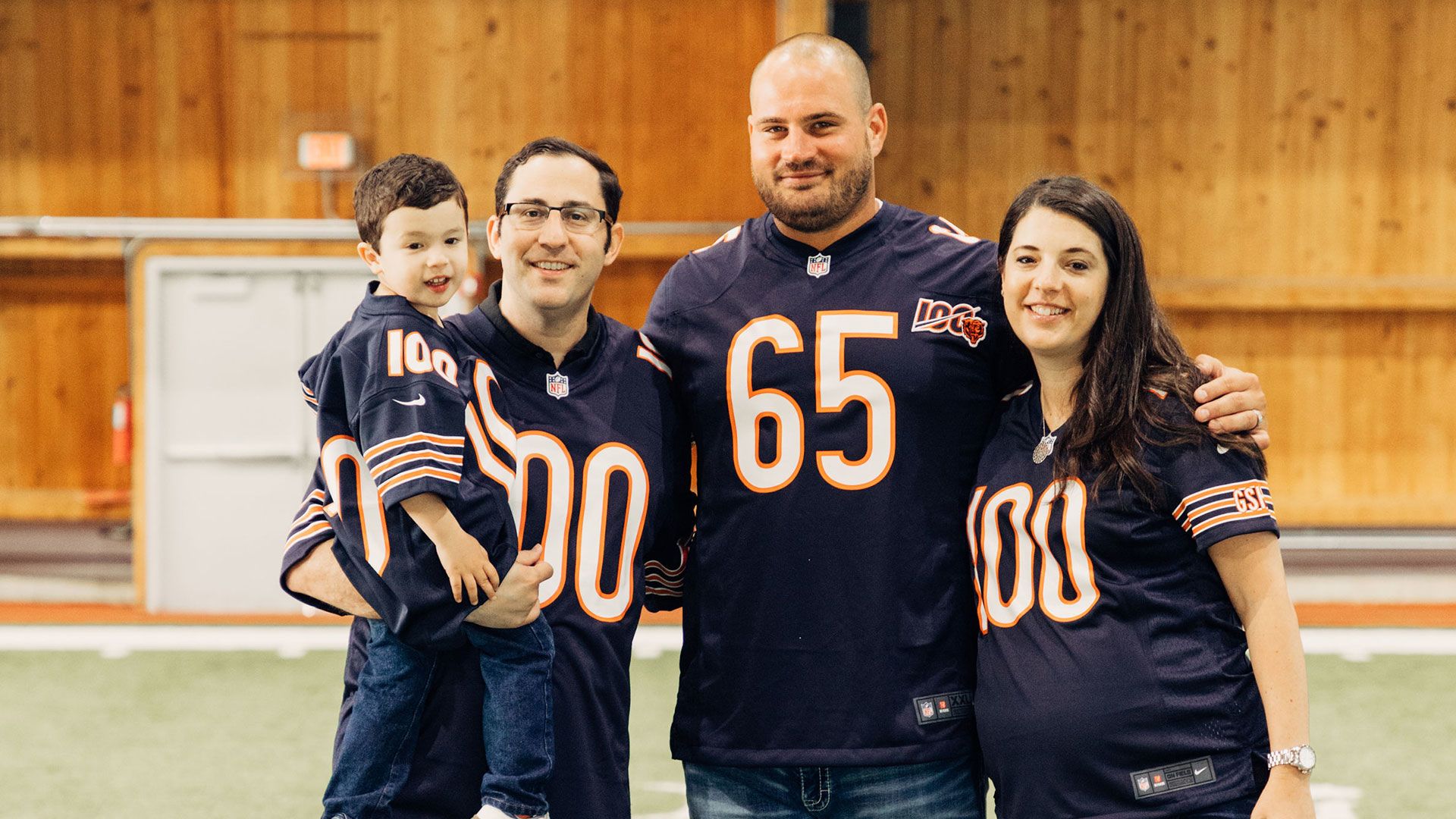 Crib Club Photoshoot Sweepstakes
Each season we host one lucky Crib Club family as part of our Baby's First Bears Photoshoot Sweepstakes. Our 2019 winner, Ari and his family, enjoyed a fun-filled day at Halas Hall where they received a private tour, the opportunity to run and play on our indoor practice field and even got to hang out with our Pro Bowl Guard Cody Whitehair. We're looking forward to hosting this experience again in 2021!
Kids Club Crib Club Movie Night
The Chicago Bears Kids Club brought to you by Jewel-Osco and the Chicago Bears Crib Club hosted our 6th annual Movie Night virtually in 2020. It's never too late to grab your comfiest blanket, get the popcorn ready and queue up your favorite movie with these fun family movie night activities.