ChicagoBears.com | The Official Website of the Chicago Bears

The Chicago Bears Drumline is an elite ensemble of marching percussionists formed to create exciting, "booty-shaking" beats that get Bears fans ready to cheer on their team!
The CBDL attends all Chicago Bears home games, performs for corporate/private functions and performs regularly in community events. Keep an eye and an ear out at your next Chicago Bears home game to experience Da Beat of Da Bears!
For more information on booking the Chicago Bears Drumline for your next event, please email entertainment@bears.nfl.net.
How to Apply
Click here to apply for the Chicago Bears Drumline. All applicants must complete this process by April 20th.
Qualified applicants will be sent an invitation to complete on on-demand video interview including submitting a drum performance. This email will come from jobopportunities@bears.nfl.net. This must be completed to be eligible for in-person auditions.
Audition Dates
Round 1 Auditions | Sunday, May 1st, 2022 | 8:00am-5:00pm @ Halas Hall
If selected you will receive an audition packet prior to the audition date
Round 2 Auditions | Saturday, June 11th, 2022 | 9:00am – 5:00pm
Candidates will be invited to attend Round 2 auditions via email
Selected candidates must be in attendance for both dates listed above. Audition events are closed to the public.
2022 Chicago Bears Drumline Audition Info
All candidates must be at least 18 years old by May 1, 2022.
All Drumline members are subject to a background check.
This is a part-time position, paid hourly within the Chicago Bears Entertainment department. There are no guaranteed number of hours per week, scheduling is set on an event/game basis as needed. The position is expected to last for 12 months and be renewed annually. This position reports directly to the Manager of Entertainment.
Audition Attire
Candidates should wear attire that is comfortable and allows for movement – be ready to move!
What To Bring
A government-issued ID is required. CBDL instruments will be supplied for use with carriers and drum stands. Each candidate will be responsible for bringing sticks/mallets for your respective section; however, bass drum mallets will also be supplied. A snare or tenor practice pad would serve beneficial at times when instruments are unavailable. Cymbal players are encouraged to bring a pair of their own cymbals, if possible. Dress comfortably and be ready to move!
Note: Ear plugs and any other precautionary hearing protection items are encouraged at your own discretion.
Commonly Asked Questions
What does it take to become a member of the Chicago Bears Drumline?
Musicianship, enthusiasm and energy, showmanship and personality, professionalism, commitment, and a positive, team-player attitude
Is being a member of the Chicago Bears Drumline a full-time job?
No. This is a part-time commitment. Most members hold other full-time jobs or attend college.
Is there an age requirement?
Yes. All candidates must meet the minimum age requirement, which is 18 years old, by May 1st, 2022. There is no maximum age limit.
Is there a cost to audition?
No.
The Chicago Bears are an Equal Opportunity Employer. The Chicago Bears seek to attract, retain and develop top talent, regardless of personal characteristics, and we invite and encourage all individuals to apply for positions of interest. All qualified applicants will receive consideration for employment without regard to gender, race, religion or religious creed, color, gender identity, gender expression, national origin, ancestry, physical or mental disability, medical condition, marital status, registered domestic partner status, age, sexual orientation, military or veteran status, or any other basis protected by federal, state, local law, ordinance, or regulation and will not be discriminated against on these bases.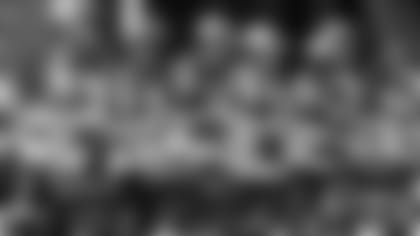 The Chicago Bears Drumline was founded in 2005 as an ensemble presented by the World Champion Cavaliers Drum and Bugle Corps. The membership originally comprised of performers from drum corps such as the Cavaliers, Phantom Regiment, Glassmen, Madison Scouts, Star of Indiana and Pioneer. In addition, members have represented college marching bands such as the University of Illinois, Illinois State. Michigan, Michigan State, Ohio State, Kentucky, Northern Illinois, Indiana, Texas, Texas State and more!
As one of the pioneers of the professional sports entertainment Drumlines, this ensemble has had the privilege of supporting the Chicago Bears in venues including their training camp in Bourbonnais and in recent years showing support at the 2011 International Series and the Super Bash, both separate events held in London, England.