Staley's Education Page | Chicago Bears Official Website

Staley Da Bear
Staley is the official team mascot and is predominantly seen at all Chicago Bears home games. Away from football, Staley spends his time performing at over 300 events each year.
Mini Monsters
The Mini Monsters Clinic brought to you by Advocate Health Care is a free youth program that stresses the importance of healthy eating, physical activity and proper hydration through fun, non-contact football drills. This free 90-minute clinic is available on select weekdays for youth organizations, schools and NFL Flag football programs. We are now scheduling clinics for Spring 2019.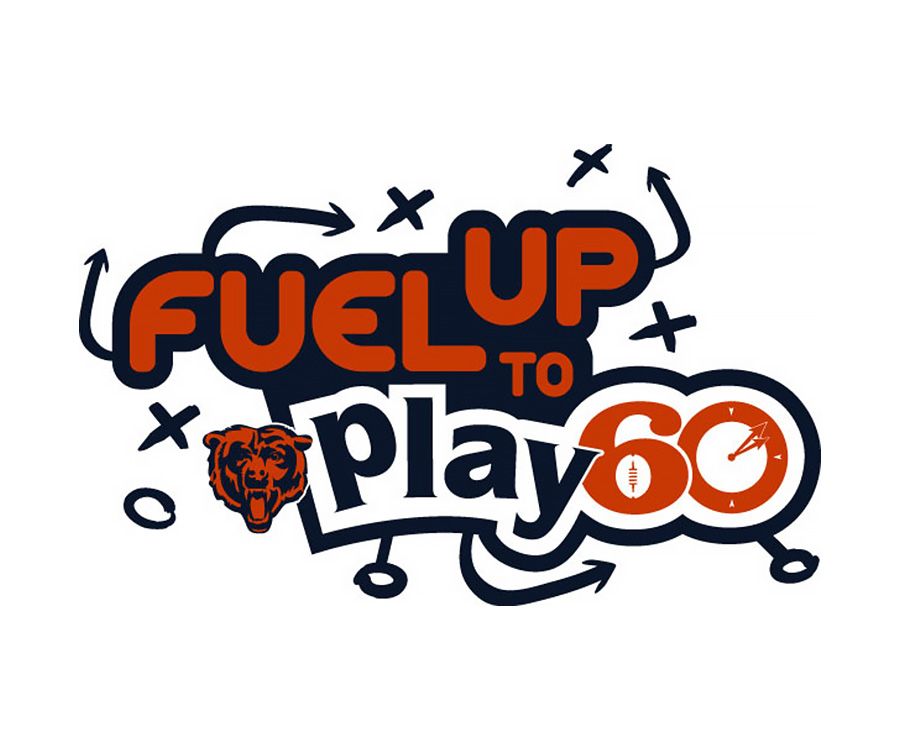 Fuel Up to Play 60
Fuel Up to PLAY 60 is an interactive program that allows students to decide how to make their school a healthier place. Kids earn prizes by taking challenges and playing games with their classmates. Launched by the National Dairy Council and NFL, in collaboration with the USDA, the program helps students make positive changes by improving opportunities to consume nutrient-rich foods and get at least 60 minutes of daily physical activity.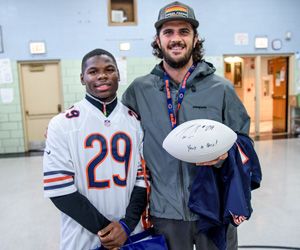 Symetra Heroes in the Classroom
Do you know a teacher who goes above and beyond? Do you want to recognize him or her for their hard work and dedication? Nominate them to be a Symetra Hero in the Classroom. As part of the award, the Heroes will win two tickets to a Bears home game, be recognized at Soldier Field and receive a $2,000 donation for their classroom.
First and Goal
The Chicago Bears are proud to present the most informative, hands-on, educational school health show in the NFL and Chicagoland! First and Goal was created by Staley Da Bear, the teams official mascot, to educate today's youth about the benefits of living a healthy life. Staley and his emcee will jumpstart your child's desire to begin living a smarter and healthier life by combining education and comedy into a high energy show!
Tales to Tackle
"Tackle Reading" was created by Staley Da Bear, the team's official mascot, to promote his love and enthusiasm towards reading and learning. Staley is inviting all elementary-aged students to share in his delight by participating in this new program. Staley and his emcee will jumpstart your child's desire to pick up a book by combining education and comedy into a 45 minute high energy show!
Bear Down on Bullies
Staley discusses different types of bullies, and several ways in which your students can help tackle this ever-growing problem.
Students learn that treating classmates like teammates can foster a positive learning experience for everyone involved. Staley encourages students to add their name to the player-autographed "Bear Down on Bullies" banner presented to each school he visits as reminder to Bear Down on Bullies!"