Gameday Poster Series | Chicago Bears Official Website
The Chicago Bears in collaboration with All Star Press, are unveiling 16 gameday posters for the 2020 season. Six local artists were selected by All Star Press, which is an all-in-one Chicago art gallery, retail space and print studio based out of the Logan Square neighborhood, to each design two posters. Artists include Bianca Pastel, Conrad Javier, Joey D., Kate Lewis, Langston Allston and Sergio Farfan. All Star Press and the Bears creative design team will also each create two posters.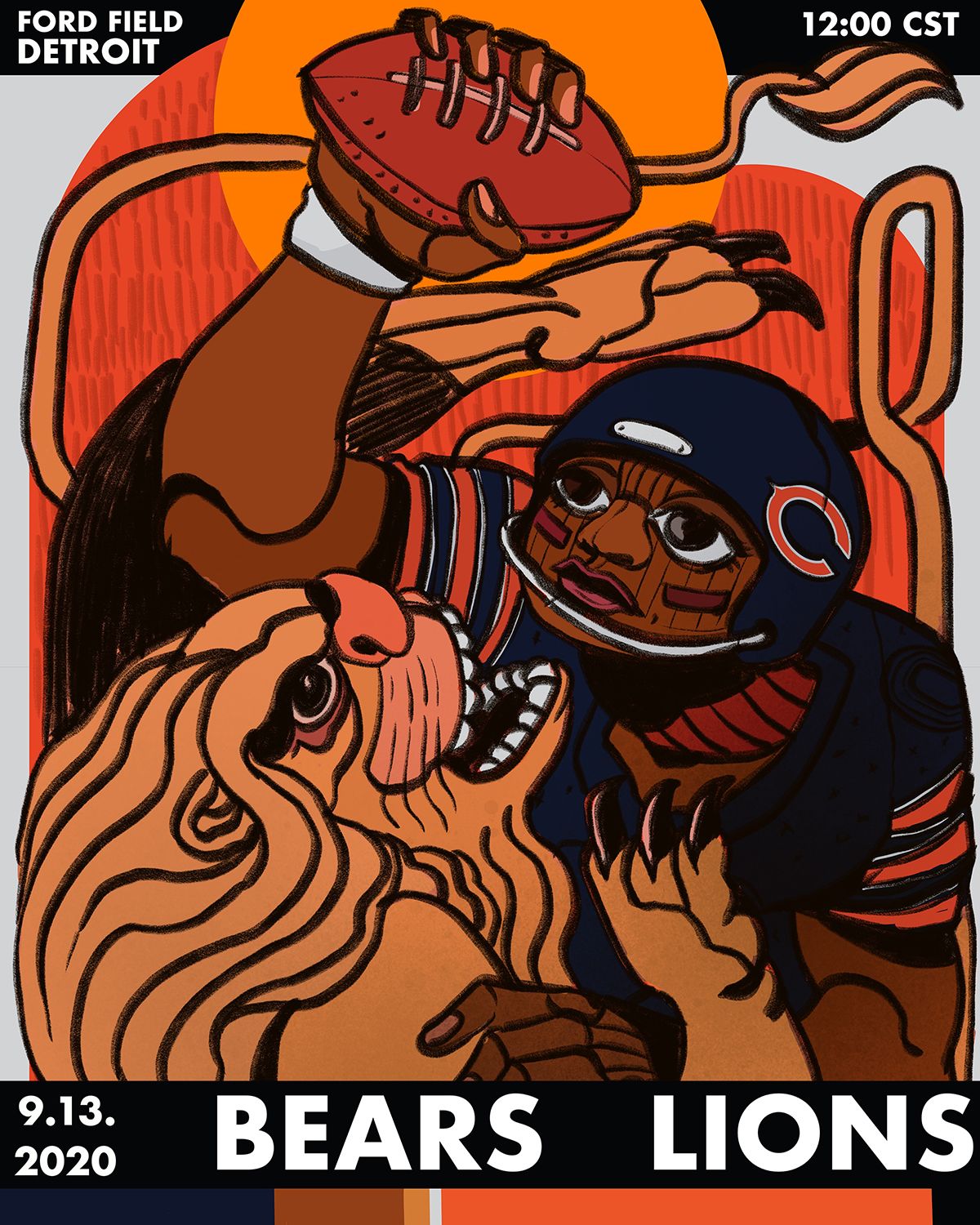 Week 1 - Bears at Lions
Artist Name: Langston
Bio: Langston is a painter and muralist based out of Chicago. He uses his art practice as a way to tell stories, drawn from his own experience, and from the experiences of people in his community. Langston's work provides an opportunity to reflect on these shared moments and histories, and to draw a thread between the past and the present. Traveling through the United States has provided him with an incredible amount of material to work from, his travels have uniquely inspired is work and creative process.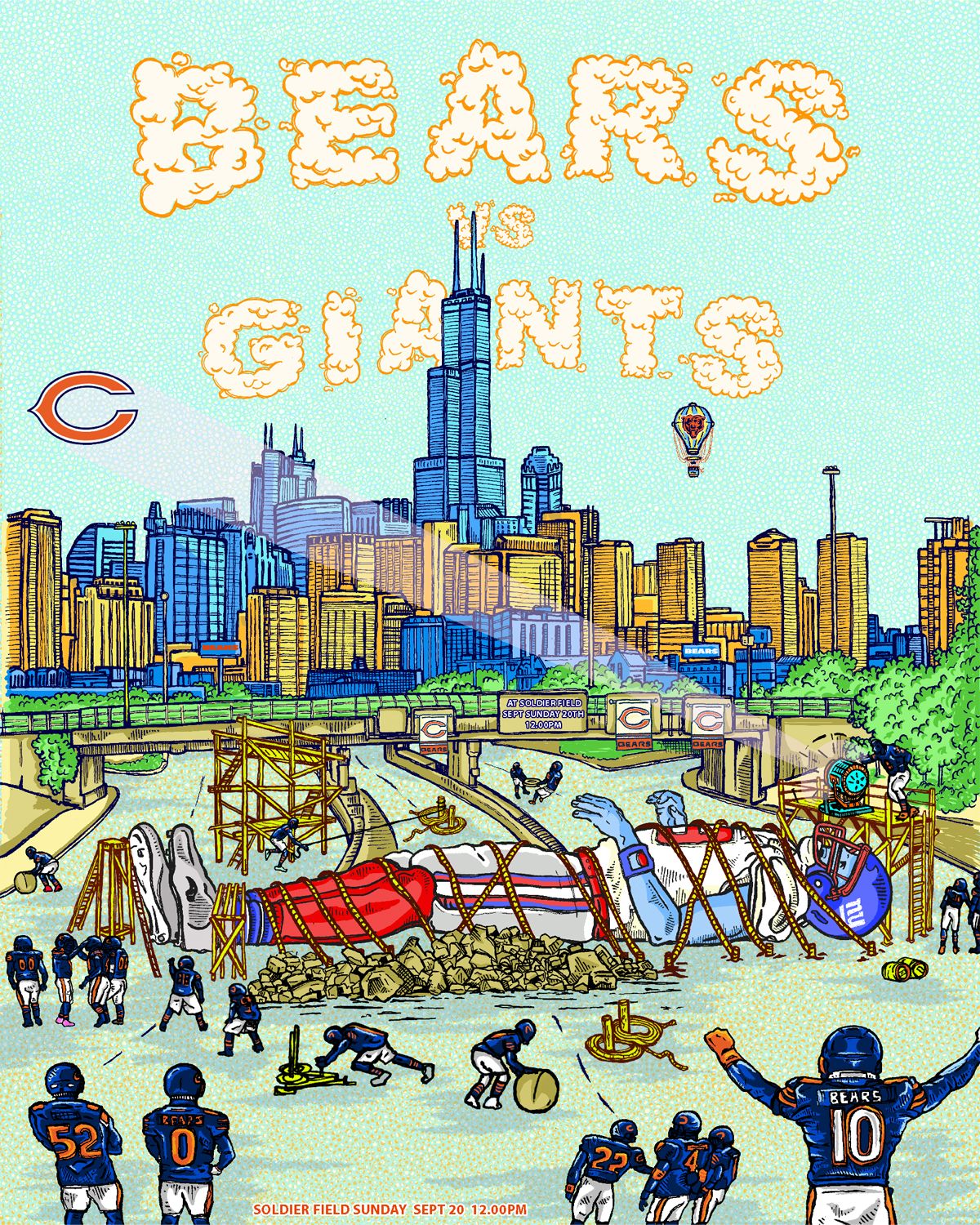 Week 2 - Bears vs. Giants
Artist Name: Zissou Tasseff-Elenkoff
Bio: Zissou Tasseff-Elenkoff is the owner and operator of All Star Press, a creative agency in the heart of Logan Square that specializes in screen printing. Over the past 2 decades Zissou has worn a lot of hats in the Chicago art scene, from founding Fugscreens Studios in 2006 with an emphasis on gig posters and illustration, to opening his first gallery space, Galerie F in 2011. After 5 years of running Galerie F, he started his new venture expanding his cultural reach with a new retail & gallery space when opening All Star Press. All Star Press is a creative agency offering everything from screen printing to illustration, design, curatorship, murals and gallery shows. Mixing contemporary design with street art and sports culture, All Star Press is an ever expanding inspiration for new ways to see and think about art.
Week 3 - Bears at Falcons
Artist Name: Coming soon
Instagram: Coming soon
Bio: Coming soon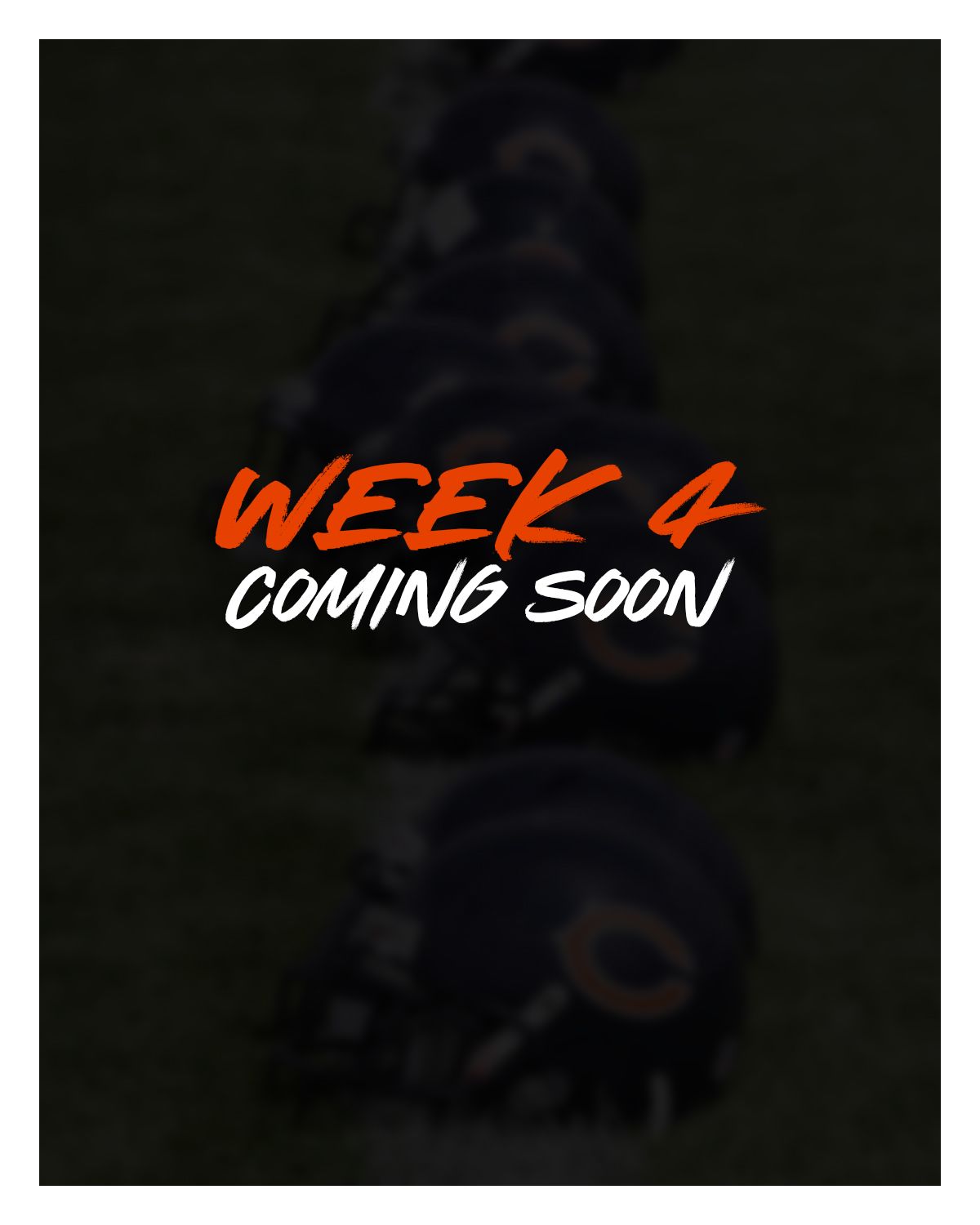 Week 4 - Bears vs. Colts
Artist Name: Coming soon
Instagram: Coming soon
Bio: Coming soon
Week 5 - Bears vs. Buccaneers
Artist Name: Coming soon
Instagram: Coming soon
Bio: Coming soon
Week 6 - Bears at Panthers
Artist Name: Coming soon
Instagram: Coming soon
Bio: Coming soon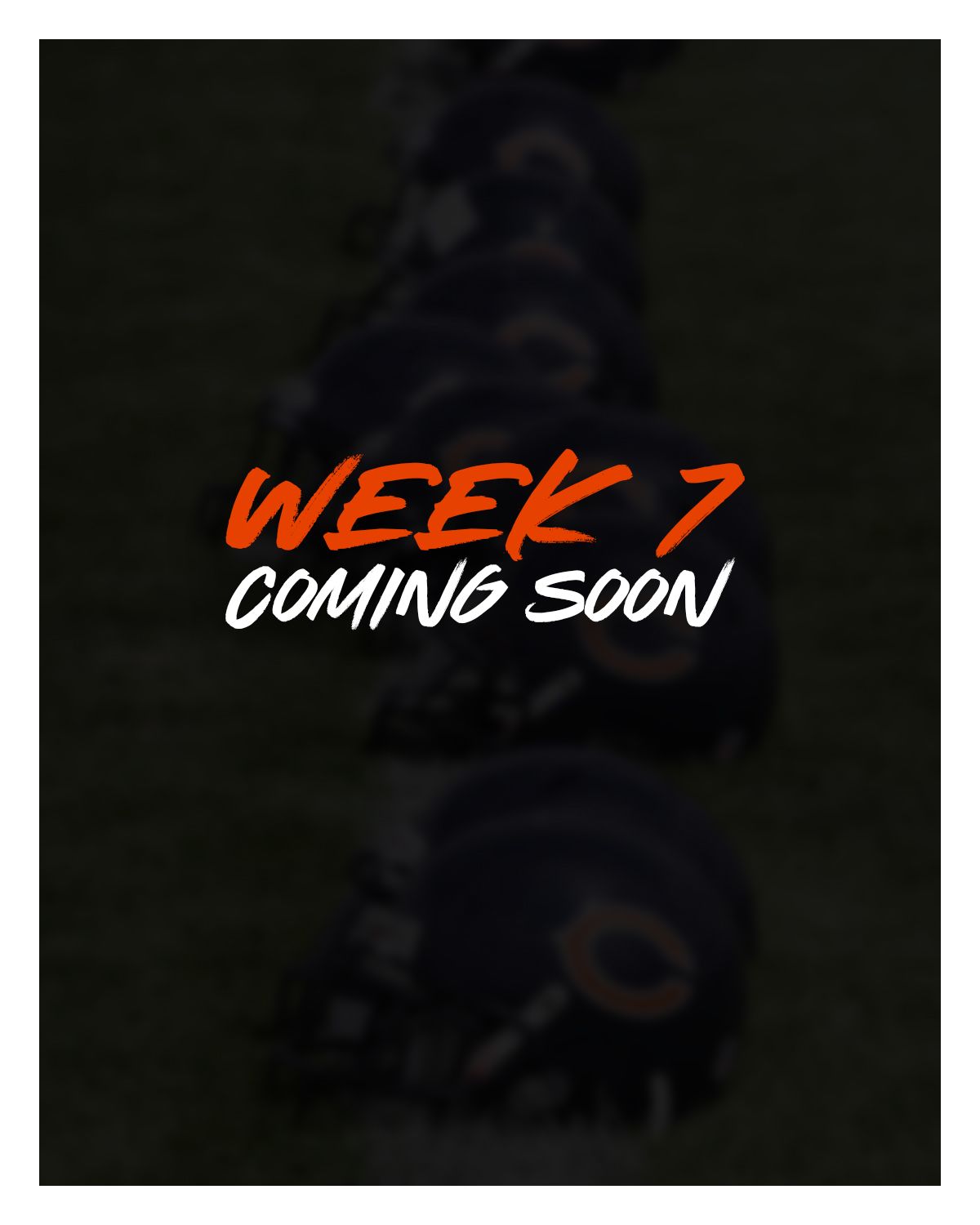 Week 7 - Bears at Rams
Artist Name: Coming soon
Instagram: Coming soon
Bio: Coming soon
Week 8 - Bears vs. Saints
Artist Name: Coming soon
Instagram: Coming soon
Bio: Coming soon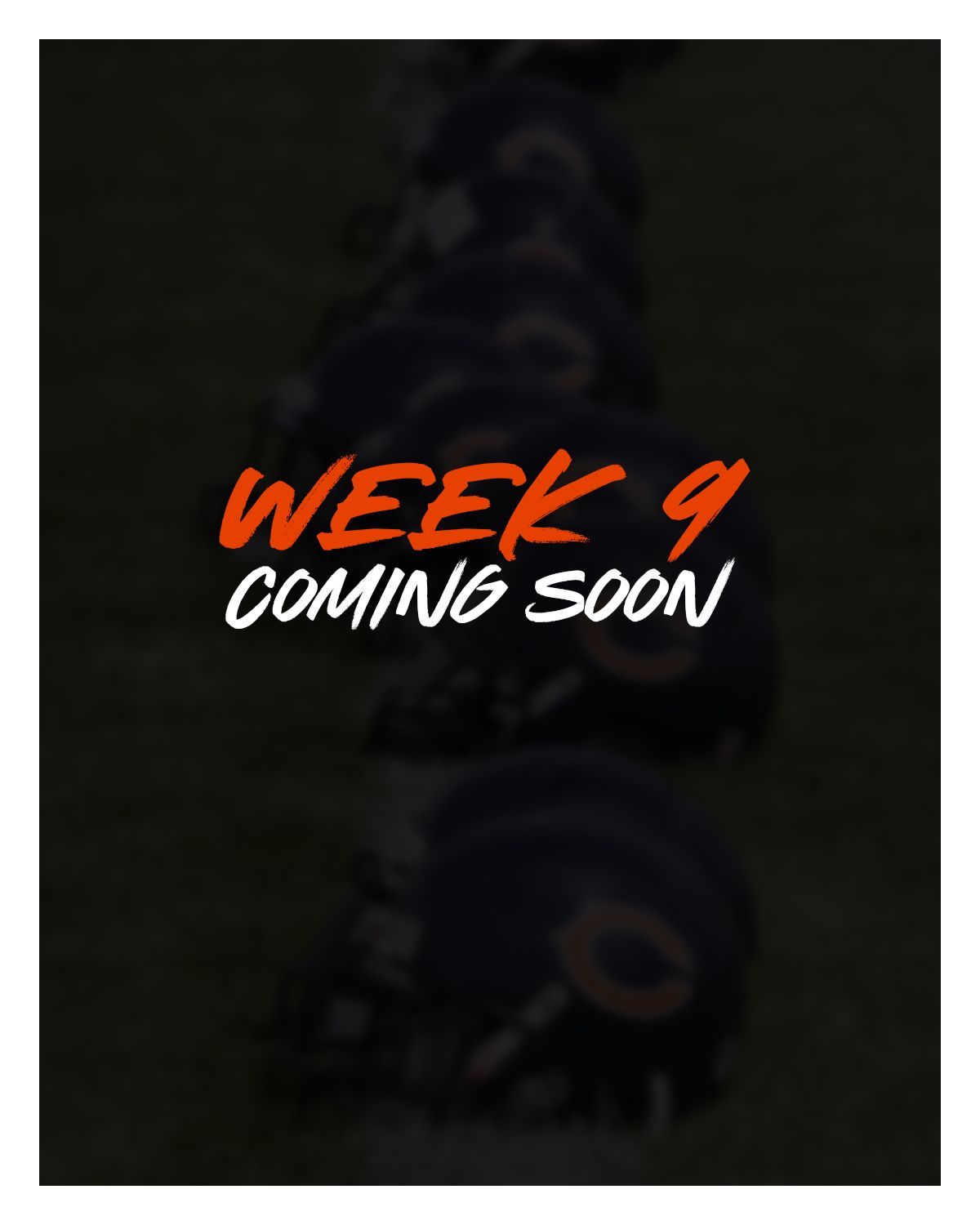 Week 9 - Bears at Titans
Artist Name: Coming soon
Instagram: Coming soon
Bio: Coming soon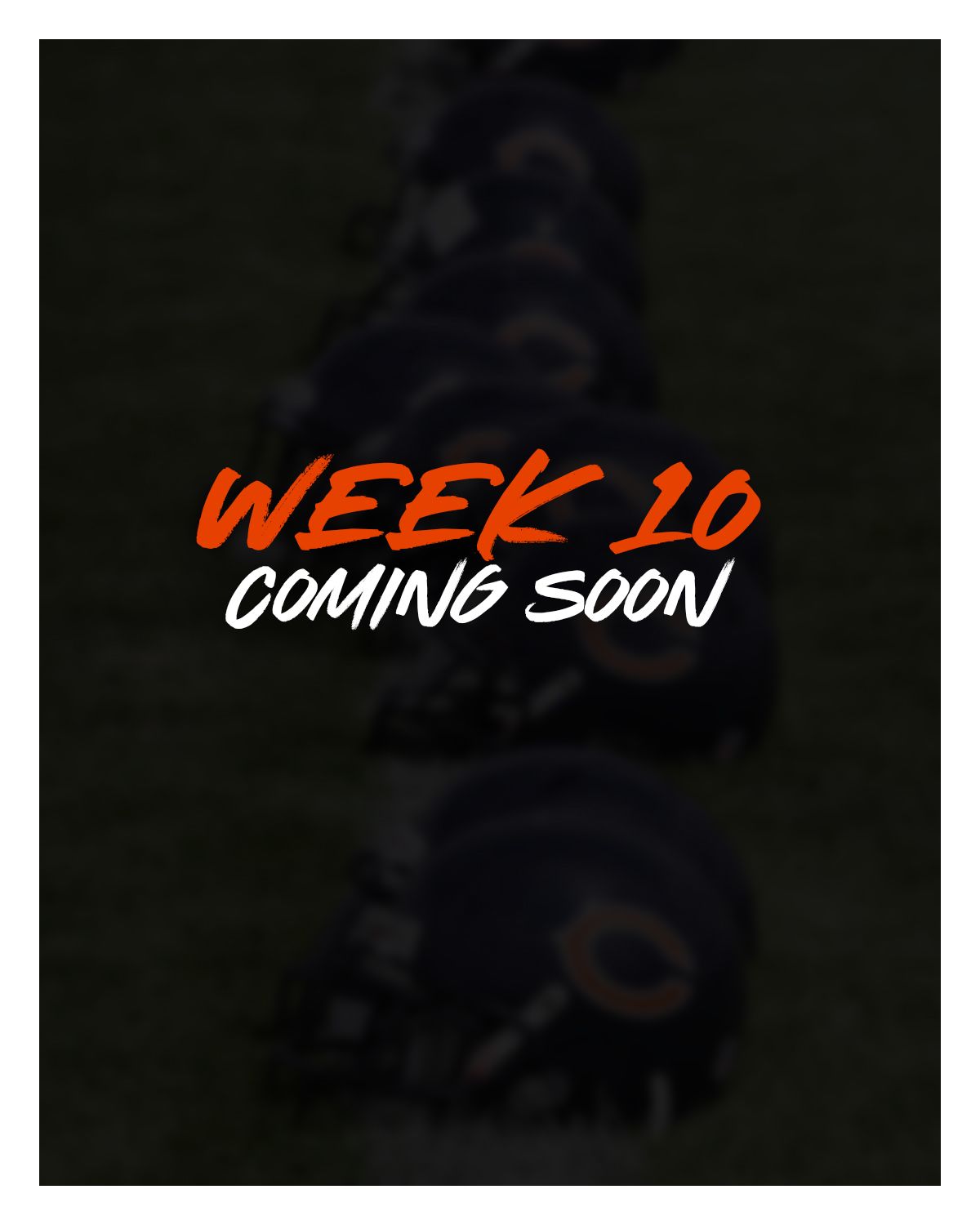 Week 10 - Bears vs. Vikings
Artist Name: Coming soon
Instagram: Coming soon
Bio: Coming soon
Week 12 - Bears at Packers
Artist Name: Coming soon
Instagram: Coming soon
Bio: Coming soon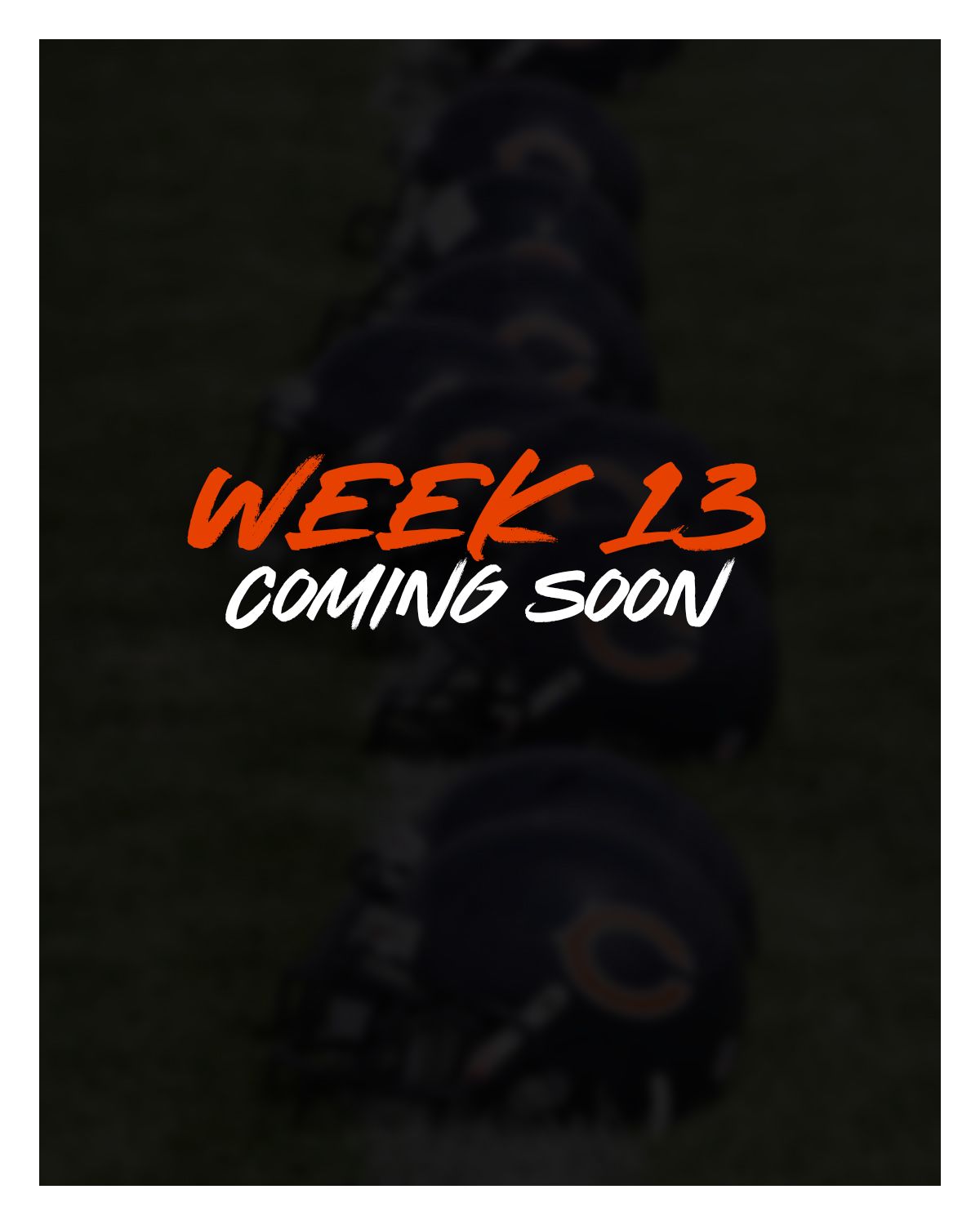 Week 13 - Bears vs. Lions
Artist Name: Coming soon
Instagram: Coming soon
Bio: Coming soon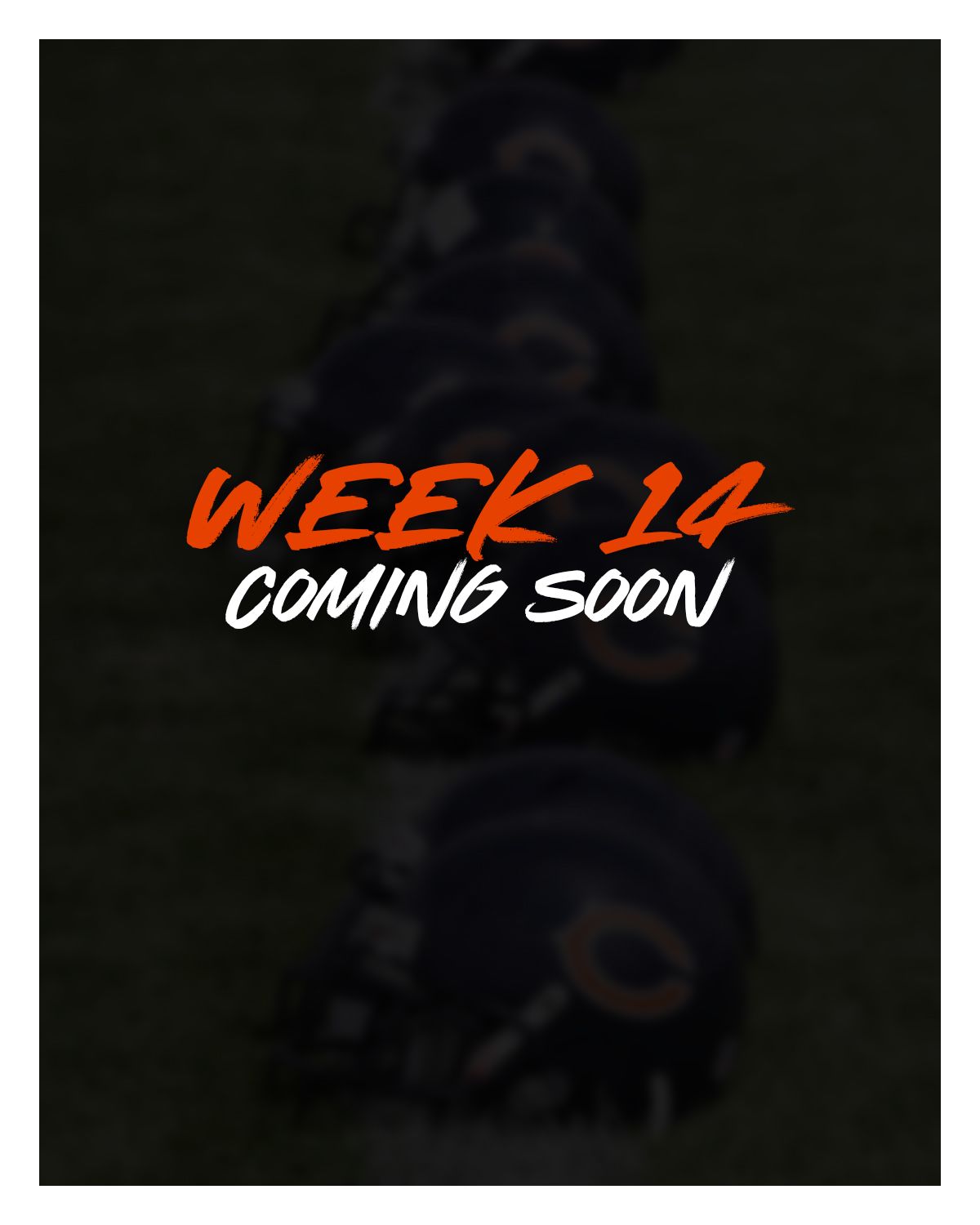 Week 14 - Bears vs. Texans
Artist Name: Coming soon
Instagram: Coming soon
Bio: Coming soon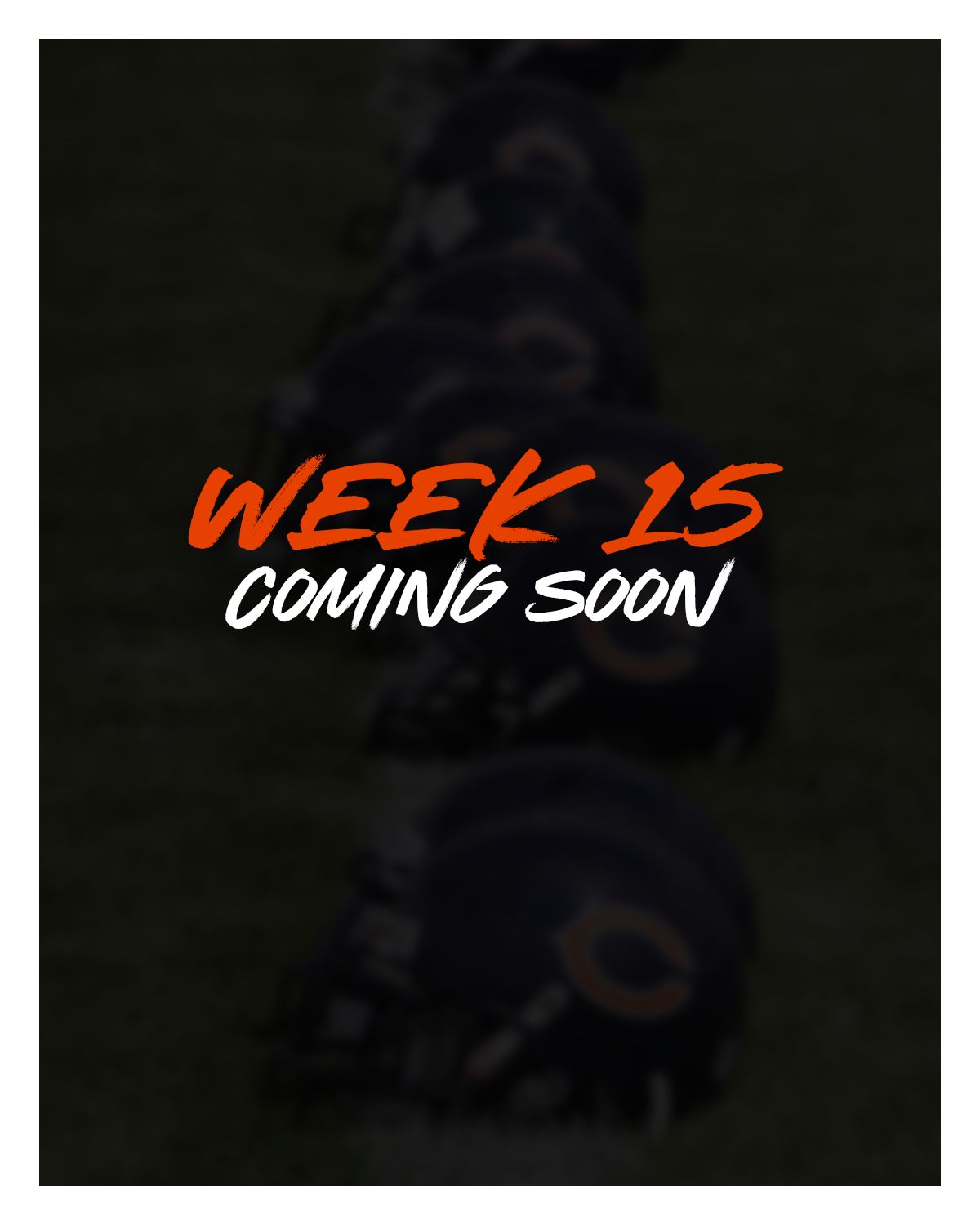 Week 15 - Bears at Vikings
Artist Name: Coming soon
Instagram: Coming soon
Bio: Coming soon
Week 16 - Bears at Jaguars
Artist Name: Coming soon
Instagram: Coming soon
Bio: Coming soon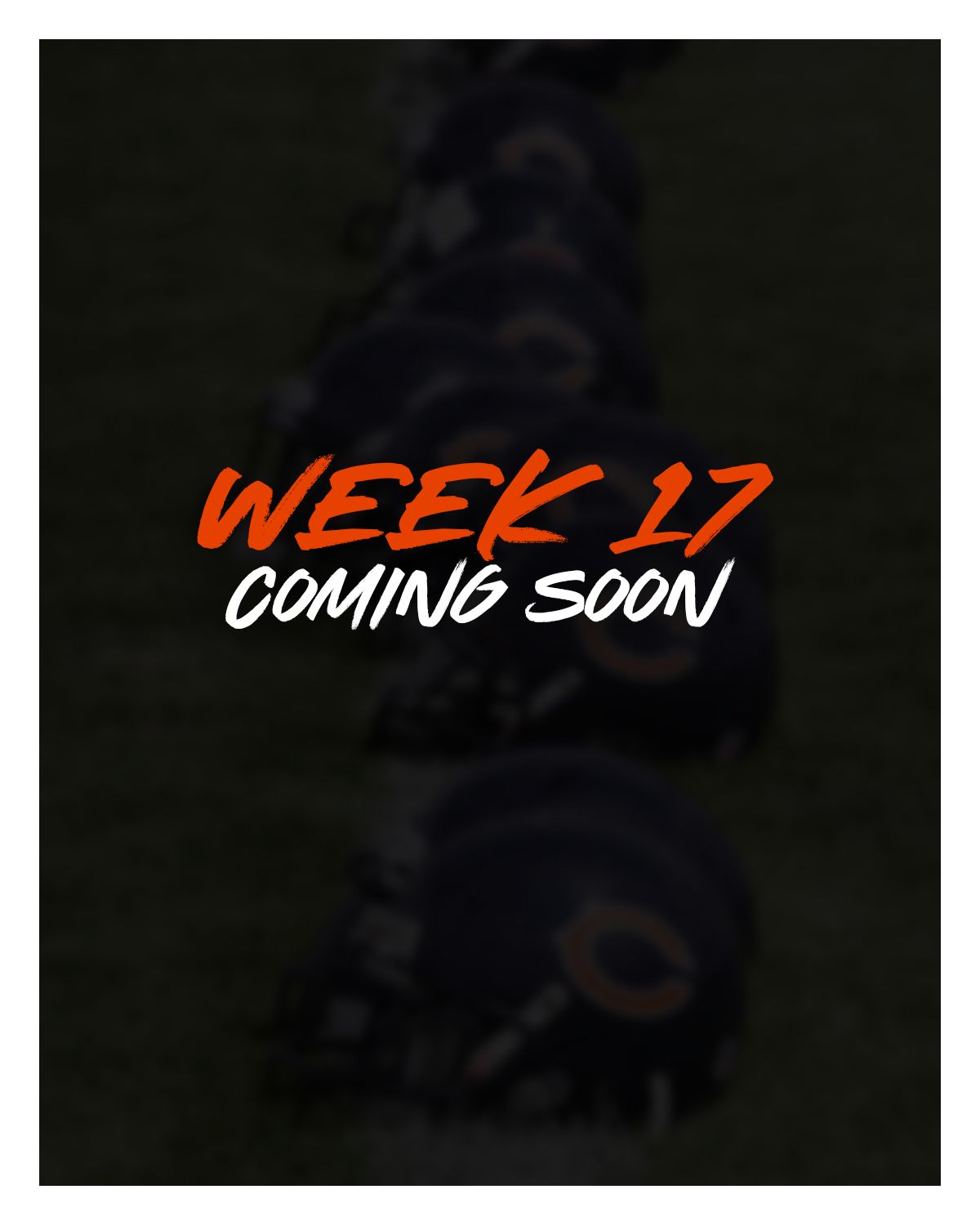 Week 17 - Bears vs. Packers
Artist Name: Coming soon
Instagram: Coming soon
Bio: Coming soon