United Club Preview | Chicago Bears Official Website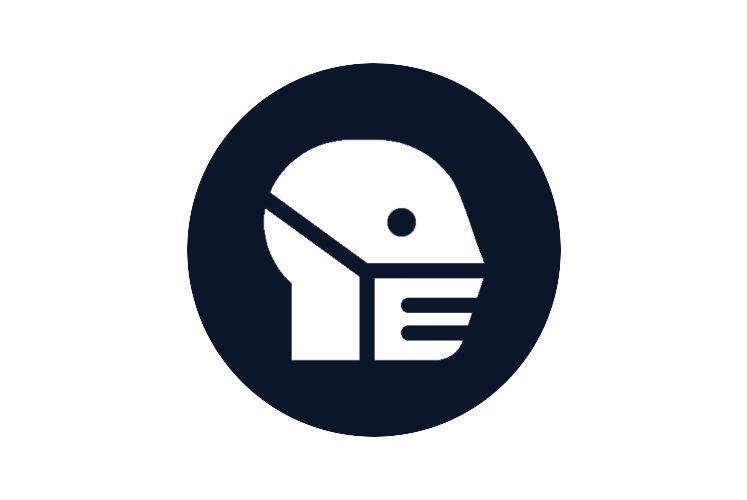 Updated Mask Requirements
Per guidance from the CDC and based on Chicago's current local COVID-19 data, the Chicago Department of Public Health is requiring that everyone age two or older, regardless of vaccination status, wear masks in public indoor settings, effective Friday, August 20. The requirement allows masks to be removed while patrons are actively eating or drinking.
Masking remains optional in outdoor settings, though masks are recommended for unvaccinated individuals in crowded outdoor settings. Some areas considered indoors at Soldier Field include the United Club, Miller Lite Midway, Pro Shop, North Garage, bathrooms, elevators and enclosed hallways. Open-air concourse areas and the seating bowl are considered outside. This protocol will remain in place until the Chicago Department of Public Health determines the mask mandate is no longer necessary.

Will Call opens outside of Gate 10


Alcohol service ends
Club 300 closes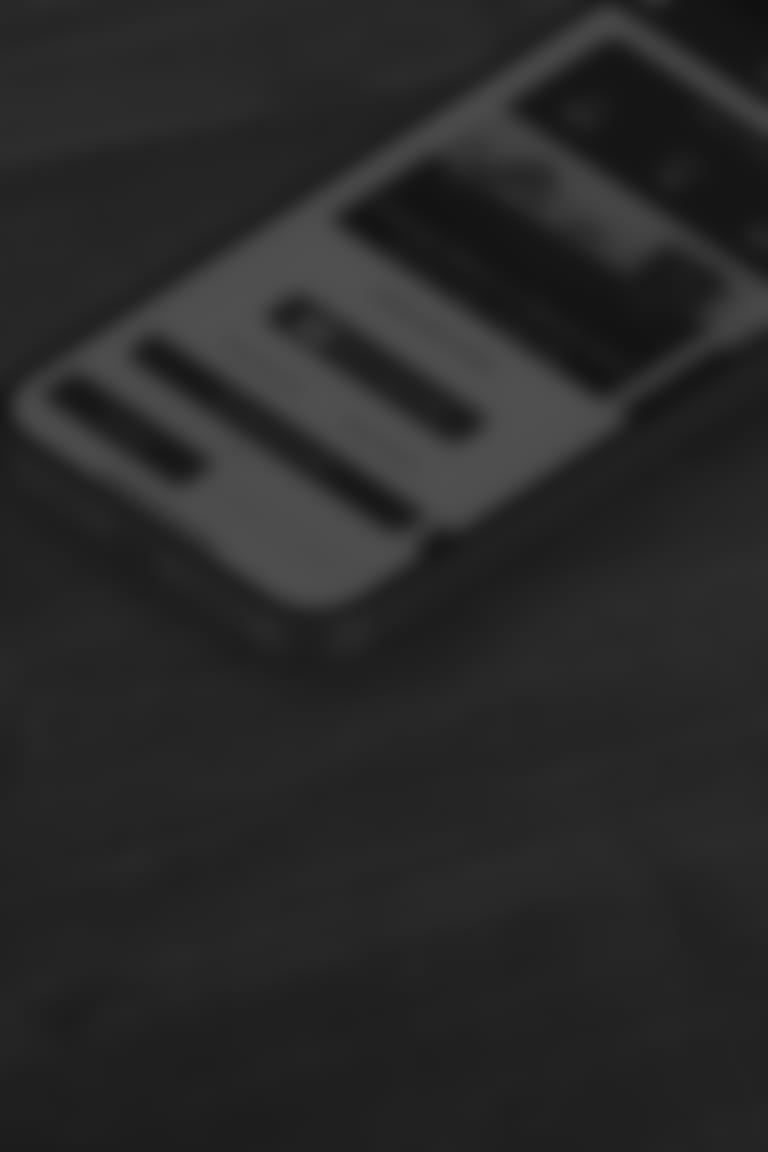 Mobile Ticketing
All guests are required to enter Bears home games at Soldier Field using a mobile ticket. Add your ticket(s) to your digital wallet before arrival to ensure you can enter with no connectivity issues. Please use the guide below to learn more.

The health and safety of our fans is a top priority in the 2021 season. For updated Soldier Field health and safety information, click here.
All parking passes will be sent to fans electronically. Season pass and single game purchasers must print (in color) the appropriate pass prior to the game and bring it to the game.
The mobile parking pass must be visible to traffic aides when you are approaching the stadium – follow the suggested routes to each lot.

Theme: Inspire Change/Fan Appreciation
Giveaway: Chicago Bears White Rally Towels (First 40,000)
Pre-game Entertainment: Gameday Heroes (Dr Pepper Patio) and "Thank You Fans" Flag Runner
Color Guard: Northern Illinois Multi-Jurisdictional Honor Guard
Anthem: Airin Beals
Sign Language Performer: Erik Martin Herrera (Performer) and Kathy Valiska (Interpreter)
Coin Toss: Roger Sweeney (Dr. Pepper)
Halftime: Dr Pepper Homegating Surprise: Shaka Rawls/Leo High School Boys Choir
Boeing Military Salute: Master Sergeant Brent Allen Thomas (Illinois Air National Guard)
Champion of the Game: Cuauhtli Ortiz (The Dragonfly Foundation)

Gates 6 and 38 access the United Club directly. Should you enter any other gate, the United Club is accessible via doors on the East Mezzanine (near Sections 106/107 and 111/112), and the North and South ends of the Club.
We have opened a new gate on the southeast side of the stadium to help expedite entry for United Club guests. In addition to Gate 6, United Club Ticket Holders can enter Gate 12 and take the exterior stairs to the colonnade with easy access to the 300 Level United Club.
Please note that United Club tickets will be scanned upon exiting and re-entering the Club.
Entertainment:
DJ Ora will be located under the North Video Wall in the Bistro area of the Club 100 Level from 10AM until the end of the game.
A unique photo opportunity with Alpha-Lit light up letters will be available on the South end of the Club 100 Level from 10AM until 5PM.
A Bears Virtual Reality station will also be available on the South end of the Club 100 Level during Sunday's game.
United Club Displays:
Bear Necessities will be located under the South escalator in the Club 100 Level.
Veterans Path to Hope will be located under the North escalator in the Club 100 Level.
An STH Points redemption table will be located on the South end of the Club 100 Level, near the South Concierge Desk.
The United Club Bistro pregame buffet is $48 per person. Reservations for the United Club Bistro can be made by calling the reservation line at (312) 235-7063 or emailing soldierfieldbistro@aramark.com, Monday-Friday, 10am-5pm, the week before each home game. You may also pre-order drink packages when reserving a table for the United Club Bistro; please ask the reservation hostess for additional details.

SEE SOMETHING, SAY SOMETHING: If you see something suspicious, notify stadium personnel immediately.
To ensure the safety of all guests, Soldier Field has enhanced security through the use of walk-through metal detectors at all gates. All carry-in items will be searched.
Don't Wait, Get to the Gate. The Game Starts with the Anthem. Enhanced screening may require more time to enter the stadium. Guests are encouraged to enter the stadium early. Our gates open two hours prior to kickoff.
Certain items are not permitted to be brought into the stadium. Please refer to the Gameday A-Z Guide to view the complete list.
Soldier Field Locker Locations
Lockers are available at two locations for fans' prohibited items ($10 cash or credit):
North - East patio of Field Museum
South - 18th St. Turnaround, west of Lake Shore Drive

As a reminder, firepits/open flame heaters are not allowed in any lots. Please refer to the Parking & Transportation Guide for further details and updated tailgating policies.
Follow the suggested entrance and exit routes to each parking lot to expedite your arrival.
Only Orange mobile parking pass holders will be allowed to turn east on McFetridge to access the drop off at Lake Shore Drive. Rideshare services and taxi cabs will not be allowed to turn off Columbus to McFetridge to drop off at the turnaround.
McCormick Place Gameday Parking - Full-season coupon holders will be parking at 24th St Lot E and 31st St. Lot B will have limited cash parking all season (tailgating permitted). Lakeside Center Lot C will be available most games (no tailgating – no shuttle). 18th St Lot D has cash parking and is Family Friendly (No Alcohol).
Waldron Deck and South Lot parkers postgame may be directed to southbound Moe Dr. (through McCormick Place) to 31st St. To access I-55, turn left at 31st to northbound LSD or turn right on 31st to MLK Dr., turn right to I-55 or continue west on 31st St. to I-90/94.
For information on parking in and around Soldier Field for Bears home games, please view the Parking & Transportation Guide.

My Bears Hub is a digital enhancement to your Bears event and Gameday experience featuring a discount card for Season Ticket Holders, a cashless payment method for all gameday attendees, registration for our Gameday Miller Lite Designated Driver program, and secure digital event waivers (for you and your children) that can be signed in advance to save time waiting in line for Bears Activities. My Bears Hub can be found within the Chicago Bears Official App brought to you by Verizon under the Gameday menu. Please be sure to upgrade to the latest version of the app.
STH Concessions Discount
Club Seat Season Ticket Holders receive 20% off concessions (excludes alcohol). Look for My Bears Hub signage and scanners at participating stands. For touchless transactions, link your credit card for automatic charges, when you scan your QR code.
Featured Concessions Item
50% off 20oz Bottled Water, Bavarian Pretzels, Regular Hotdogs, & Souvenir Soda (maximum 4 of the same items per purchase) for Season Ticket Holders through My Bears Hub. At participating concession stands only (not available for in-seat vending). Order. Scan. Save.

South Courtyard
Open 10:00 am – 3rd Quarter, activities will include:
Gate 1 & 3: MFBG Backdrop, 360 Photo Booth, & You Make the Cal
Gate 2 & 4: "Inspire Change" LED Letters & Mighty Match Up
Gate 3 & 5: Staley's Corner: Face Painters & Bears Locker Room
Gate 4 & 6: Giant Bobbleheads
Gate 5 & 7: Alumni Autographs (Mickey Pruitt and Wendell Davis)
Dr Pepper Patio: DJ Sasha, Bears Pregame Report
Miller Lite Bears Ultimate Tailgate
The Miller Lite Bears Ultimate Tailgate is open from 10:00 am – 1 hour postgame in the Field Museum Terrace, north of Soldier Field. Featuring music by DJ Flipside (until Kickoff), interactive games and giveaways. Appearances by the Drumline brought to you by The Pride Stores and the Monster Squad.

Traffic and Parking Advisory
To avoid delays due to heavy vehicle, rideshare and pedestrian traffic, coupon holders are strongly encouraged to arrive on campus before 10:30 am for the noon kickoff.
Single game cash parking is now available at the following:
Burnham Harbor ($75)
Outside lots near Adler Planetarium ($55)
McCormick Place Lot B ($45 drive up, $50 prepaid - includes shuttle)
Lakeside Lot C ($37 – no shuttle)
Fans are recommended to prepay at https://www.soldierfieldparking.com/ to guarantee your spot.
Additional single game cash parking is available at the Millennium Park Garages ($38) – includes free shuttle to Soldier Field.
The Jane Byrne Circle Interchange Reconstruction Project may affect driving times to and from the game:
The NB I-55 ramp to NB I-90/94 will be reduced to one lane until 2022. When coming to Soldier Field, consider NB I-55 to NB Lake Shore Drive to avoid or minimize traffic delays.
Please follow the direction of traffic aides if alternative routes become necessary due to area road construction projects or traffic conditions. We strongly suggest leaving more time to drive to Bears games.
For the most up to the minute Chicago traffic and weather on gameday, visit FOX Chicago's Traffic Center and Weather Center.
Sign up for Chicago-area emergency alerts at www.NotifyChicago.org.
The Chicago Bears Official Mobile App has integrated with Waze to provide Bears fans with real-time driving directions to specific parking lots around Soldier Field.
Rideshare designated drop off and pick up locations
For a seamless rideshare experience, head to the following locations to make your request:
Pre-game drop-off locations:
18th Street Turnaround west of LSD
On Balbo Drive between Columbus Dr. and LSD (north of Soldier Field)
Post-game pickup locations:
At Balbo Drive between Columbus Dr. and LSD (north of Soldier Field)
Ticket Advisory
To avoid counterfeit tickets, we suggest that fans purchase tickets directly from the Chicago Bears Ticket Office or from Ticketmaster. The selling and purchasing of game tickets on Park District property is prohibited. Both the seller AND purchaser are subject to arrest.
Exclusive Chicago Bears In-Stadium Offer!
Attending this weekend's game at Soldier Field? Sign-in to your BetRivers account while at the game to receive an exclusive in-stadium 50% profit boost. New to BetRivers? Use code BEARS when you sign up and receive an exclusive offer.
Bringing a young fan to their first game? Visit a Fan Services booth for a FREE "My First Bears Game" certificate. Also available, "It's My First Game!" or "It's My Birthday!" buttons to proudly display while enjoying the game.
Monsters of the Midway Trading Cards: The first-ever edition of the Monsters of the Midway Trading Cards features 20 players and will be distributed to fans for FREE during the 2021-22 season. Visit the Chicago Bears Kids Club and Staley's Corner in the South Courtyard to get a pack (while supplies last).
Bears Game Room: Visit the Bears Game Room in the Chicago Bears Official App brought to you by Verizon to compete today for your chance to win autographed Bears merchandise, a custom Bears jersey, and other great prizes!
WiFi: FREE In-Stadium WiFi is available. Log onto the "Bears Free WiFi" network on your device to access in-stadium.
Chicago Bears PNC Bank Visa Debit Card Holder In-Stadium Discounts
Save 20% on Bears Pro Shop items
Save 20% off your merchandise purchase at all three Pro Shop locations (exclusions apply, discount not valid at portable merchandise trailers)
Save 20% on Soldier Field concessions
By linking and activating your Chicago Bears PNC Bank Visa® Debit Card, you will save 20% on concession items (excluding alcohol) purchased at Soldier Field concession stands on Bears game days. Offer may be used in combination with the standing discount for Season Ticket Holders. Offer may be modified at any time.
Visa is the preferred payment method of the Chicago Bears.
Visit pnc.com/bearscard for more details
STH Points
Formerly known as STH Experiences...STH Points is a free benefits program that allows Chicago Bears Season Ticket Holders to have access to exclusive Bears events and experiences, Season Ticket Holder branded items, player autographed items and more just for being a Bears Season Ticket Holder!
Chicago Bears United Club Services Team
For more information about United Club tickets, services and amenities, please contact the Chicago Bears United Club Services Team.
Phone: (847) 615-BEAR (2327)
E-mail: Clubseats-CHI@Bears.nfl.net