United Club Preview | Chicago Bears Official Website

Prepare Like a Bear For Winter Gamedays
Expect Cold Temperatures
Current weather forecasts are calling for extreme temperatures and dangerous wind predictions on Saturday during the game. Soldier Field and the Bears have taken additional precautions to ensure the safety of our fans and staff, but there are many things that fans can do to stay safe and show up for players this week. Please be advised that some gates, concession stands, and/or retail locations may be closed due to the weather as well.
Know what you can and cannot bring
Battery-operated clothing and blankets ARE permitted in the stadium
Cardboard to sit or stand on is NOT allowed to be brought in
The following will NOT be allowed in any parking lots while tailgating: tents, flags, firepits/open fires, deep fryers or any oil-based cooking of frying, open flames, infrared panel or propane heaters of any type.
Tents, canopies, or umbrellas of any size, tethered blimps, balloons, and other oversized inflatables will also be prohibited.
Please allow for additional time through security screening as adjusted procedures may be in place. We recommend fans arrive early to avoid waiting in lines outside gates.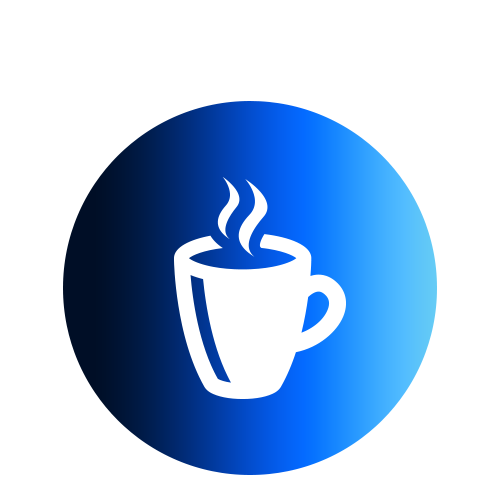 Know where to warm up
Warming Centers will be available for fans throughout the game. Centers are located at the Gate 31 Plaza (behind section 146) and on the Service Level down the SW tunnel by the Dr Pepper Patio.
Hot chocolate and coffee will be available throughout the stadium and from in-seat vendors.
Cold-weather dehydration is very possible. Fans are encouraged to stay hydrated and drink water.
Beginning 2 hours pregame, until parking lots close, fans can text 815-880-1920 for any assistance, including automotive.
Bundle up to stay safe
Frostbite may develop on exposed skin in as few as 10-20 minutes, and hypothermia can quickly develop if you're not dressed properly for the cold. Fans are encouraged to dress warmly, stay hydrated, and visit Warming Centers as needed. While winter weather can be part of the full football gameday experience, it is important for fans to be smart and safe during the duration of the game on Saturday.

As a special thank you, all fans can enjoy 50% off Regular Popcorn, Bavarian Pretzels, Regular Hotdogs and Souvenir Soda (maximum 4 of the same items per purchase). At participating concession stands only (not available for in-seat vending).
Chicago Bears home games at Soldier Field are cash free for the 2022-2023 season. To decrease wait times and help to make Soldier Field a healthier place, we are going contactless. This includes all concession stands, Pro Shops, and in-bowl vendors.
No credit card? No problem. Visit one of the following locations within the Stadium to exchange your cash for an open-loop Visa card which can be used anywhere!
Cash Exchange Locations: Gate 0 Bears Pro Shop, Gate 45/47 Bears Pro Shop, Gate 8 Ticket Window and the United Club Pro Shop on the Club 100 Level.
As a reminder, firepits/open fires are NOT allowed in any lots. In addition, open flame, propane or infrared heaters are NOT allowed in any lot.
WiFi: FREE In-Stadium WiFi is available. Log onto the "Bears Free WiFi" network on your device to access in-stadium.
Add your tickets to your digital wallet for easy access, increased reliability, and smoother stadium entry.

Theme: Inspire Change
Pre-game Entertainment: Ultimate Tailgate & Walter Payton Man of the Year
Color Guard: US Customs & Border Protection-Chicago
Anthem: Gwen Brown
Sign Language Performer: Allison Friedman (Signer) & Kathy Valiska (Interpreter)
Coin Toss: Jen Entenman (United Airlines)
Honorary Captain: Ken Leonard (Sacred Heart-Griffin Football Coach)
Halftime: Inspire Change Changemaker Recognition with a performance by Lupe Fiasco
Boeing Military Salute: Edward, Brandon & Austin Weis (United States Army)
Champion of the Game: Krish (Make-A-Wish Illinois)
Gates 6 and 38 access the United Club directly. Should you enter any other gate, the United Club is accessible via doors on the East Mezzanine (near Sections 106/107 and 111/112), and the North and South ends of the Club.
Please note that Gate 12 will be closed for Saturday's game.
Please note that United Club tickets will be scanned upon exiting and re-entering the Club.

Entertainment
Keep an eye out for your favorite Holiday characters visiting the United Club throughout Gameday! Santa's elves will be stopping by from 10:40AM to 11:00AM; Santa & Mrs. Clause are scheduled to visit the United Club from 10:00AM to 11:00AM; the Grinch from 12:30PM to 1:30PM. (*times subject to change)
Face Painters will be available on the South end of the Club 100 Level, near the Bears Pro Shop.
A Microsoft Xbox One station will also be available on the South end of the Club 100 Level for Sunday's game.
United Club Displays
Coffee, Hip-Hop & Mental Health will be located under the South escalators in the Club 100 Level.
A photo opportunity with a Bears backdrop will be located under the North escalators in the Club 100 Level.

The United Club Bistro pregame buffet is $48 per person. Reservations for the United Club Bistro can be made by calling the reservation line at (312) 235-7063 or emailing soldierfieldbistro@aramark.com, Monday-Friday, 9am-5pm, the week leading up to Bears Gameday. **Please note, reservations for six (6) or more guests must be made by calling the reservation line.
NEW! For the 2022 season, reservations can also be made using Tock! Please click the "RESERVE A TABLE" button below to view table availability. United Club Season Ticket Holders must either 'Sign up' or 'Log in' on Tock, using the same email address on file with their Bears Season Ticket Account.
You may also pre-order drink packages when reserving a table for the United Club Bistro; please ask the reservation hostess for additional details.
Please note the Bistro Reservation line is now closed. The United Club Bistro Pregame Buffet for Sunday's game against the Buffalo Bills is currently fully booked. At this time, Aramark is unable to take any more reservations. However, on gameday, guests will be able to see the Hostess at the Bistro Desk on the Club 100 Level to see if there have been any cancellations or no-shows.
Your parking pass must be visible to traffic aides when you are approaching the stadium. Follow the suggested entrance and exit routes to each lot.
There is no single game/cash parking on the Museum Campus Lots. It is recommended that single game cash parkers use the Millennium Park Garages and take the free shuttle to Soldier Field as an alternative.
Additional parking for Bears games at Burnham Harbor and Northerly Island is now available online at www.soldierfieldparking.com. Tailgating is permitted.
To avoid delays due to heavy vehicle, rideshare and pedestrian traffic, coupon holders are strongly encouraged to arrive on campus before 10:45am for the noon kickoff.
For information on parking in and around Soldier Field for Bears home games, please view the Parking & Transportation Guide.

SEE SOMETHING, SAY SOMETHING: If you see something suspicious, notify stadium personnel immediately.
To ensure the safety of all guests, Soldier Field has enhanced security through the use of walk-through metal detectors at all gates. All carry-in items will be searched. Enhanced screening may require more time to enter the stadium. Guests are encouraged to enter the stadium early. Our gates open two hours prior to kickoff.
Certain items are not permitted to be brought into the stadium. Please refer to the Gameday A-Z Guide to view the complete list.
Sign up for Chicago-area emergency alerts at www.NotifyChicago.org
Ticket Advisory
To avoid counterfeit tickets, we suggest that fans purchase tickets directly from the Chicago Bears Ticket Office or from Ticketmaster. The selling and purchasing of game tickets on Park District property is prohibited. Both the seller AND purchaser are subject to arrest.

Attention Waldron Deck parking pass holders:
To help ease congestion immediately following the game from the Waldron Deck parking lot, you may be directed to Mines Drive, a southbound roadway just west of the LSD ramp. You will then be directed to travel south on Mines Drive, under McCormick Place and onto Moe Drive. Continue south to 31st Street, make a right turn to head west on 31st to I-90-94, or turn right onto Martin Luther King Drive to the Stevenson Expressway on-ramp near 24th Place. Take a left turn to head east on 31st St. to go back to LSD south or north.
Please note the following road projects:
The ramp from SB I-90/94 (Dan Ryan Expwy) to SB I-55 (Stevenson Expwy) and NB to US 41/Jean Baptiste Dusable Lake Shore Drive (towards Soldier Field) is reduced to one lane due to road repairs and may cause delays. Repairs to this ramp will be in effect for the remainder of the season.
31st Street Bridge repair, just west of Jean Baptiste Dusable Lake Shore Drive. Work began Monday, November 14. Work will not be done on any day or night that the Bears have a home game. Traffic will be impacted but not stopped, the project will affect the last four Bears games of this year and all of 2023 Bears home games.
For the most up to the minute Chicago traffic and weather on gameday, visit FOX 32's Traffic Center and Weather Center.
Rideshares have designated drop off and pick up locations at Soldier Field. Please proceed to the indicated areas prior to making your rideshare request.
Pre-game drop-off locations:
18th Street turnaround west of Jean-Baptiste Dusable Lake Shore Drive
On Balbo Drive between Columbus Drive and Jean-Baptiste Pointe Dusable Lake Shore Drive (north of Soldier Field)
Post-game pickup locations:
On Balbo Drive between Columbus Drive and Jean-Baptiste Pointe Dusable Lake Shore Drive (north of Soldier Field)
Several CTA routes will get fans to Soldier Field. Take the El red line, green line or orange line to the Roosevelt station (0.8mi walk). Or take the 147 Museum Campus bus to the north side of Soldier Field.

Get to the game early and enjoy FREE access to the Miller Lite Ultimate Tailgate (north of the stadium at the Field Museum Terrace) and the Miller Lite Fan Zone (in the southeast lawn).
Miller Lite Ultimate Tailgate
The Miller Lite Ultimate Tailgate is located on the north side of Soldier Field on the Field Museum terrace and is open two hours pregame through one hour postgame for each regular season Chicago Bears home game. The Ultimate Tailgate, which is free and open to the public, will feature music by DJ Marquee, appearances by Chicago Bears Drumline brought to you by The Pride Stores, tailgate games and TVs; food and beverage will be available for purchase.
My Bears Hub is a digital enhancement to your Bears Gameday experience featuring a discount card for Season Ticket Holders, a cash-free payment method for all gameday attendees, registration for our Gameday Miller Lite Designated Driver program, and secure digital event waivers (for you and your children) that can be signed in advance to save time waiting in line for Bears activities. My Bears Hub can be found within the Chicago Bears Official App, brought to you by Verizon under the 'Gameday' menu. Please be sure to upgrade to the latest version of the app.
STH Concessions Discount
Club Seat Season Ticket Holders receive 20% off concessions (excludes alcohol). Look for My Bears Hub signage and scanners at participating stands. For touchless transactions, link your credit card for automatic charges, when you scan your QR code.
Featured Concessions Item
50% off Regular Chicken Tenders (limit 4) for Season Ticket Holders through My Bears Hub. At participating concession stands only (not available for in-seat vending). Order. Scan. Save.

There's more to gameday around Soldier Field. Visit the south courtyard for a variety of family-friendly activities and partner activations (10AM – start of the 3rd Quarter). Activities include:
Snap a photo in the 360-photo spinner
Make a sign at Staley's Corner
Catch a set from DJ Sasha and watch the Bears Pregame Report with Lauren Screeden from the Dr Pepper Patio
Enjoy a commemorative photo opportunity with Holiday celebration light-up letters; Red Grange Bobblehead; and some of your favorite Holiday characters including Santa, Mrs. Clause and the Grinch!
Act like a player and step inside the Bears Locker Room experience between gates 7 & 9
A Beary Merry Christmas
Happy Holidays! Create a keepsake from today's game by taking or uploading a picture using our custom stickers. Share on social media using #BearyXmas for a chance to be featured on the Solider Field videoboard!
Bringing a young fan to their first game? Visit a Fan Services booth, including the United Club Concierge Desks, for a FREE "My First Bears Game" certificate. Also available, "It's My First Game!" or "It's My Birthday!" buttons to proudly display while enjoying the game.

Bears Game Room
Visit the Bears Game Room and Partner Perks in the Official App brought to you by Verizon each Bears gameday for your chance to win great prizes from BetRivers, Dunkin, Buona and PNC. Download the mobile app and click on the "MORE" tab to learn more.
Bet Responsibly
The Chicago Bears, BetRivers and Rivers Casino want to remind you to stick to your game plan and always bet responsibly. Click here to learn more.
Partner Perks
Check out the Partner Perks section in the Official App, brought to you by Verizon throughout the 2022-2023 season for new offers from Chicago Bears partners like Buffalo Wild Wings, Miller Lite, BetRivers and more.
Bears PNC Bank Visa® Debit Card holders can take advantage of the following benefits:
Save 20% on Bears Pro Shop items
Save 20% off your merchandise purchase at all three Bears Pro Shop locations (exclusions apply, discount not valid at portable merchandise trailers).
Save 20% on Soldier Field concessions
By linking and activating your Chicago Bears PNC Bank Visa® Debit Card, you will save 20% on concession items (excluding alcohol) purchased at Soldier Field concession stands on Bears game days. Offer may be used in combination with the standing discount for Season Ticket Holders. Offer may be modified at any time.
Visa is the preferred payment method of the Chicago Bears. Visit pnc.com/bearscard for more details.

STH Points is a free benefits program that allows Chicago Bears Season Ticket Holders to have access to exclusive Bears events and experiences, Season Ticket Holder branded items, player autographed items and more just for being a Bears Season Ticket Holder!
An STH Points redemption table will be located on the South end of the Club 100 Level, near the South Concierge Desk.