Saturday's rare afternoon preseason game against the Kansas City Chiefs will give fans a great opportunity to experience Bears football at Soldier Field as a family.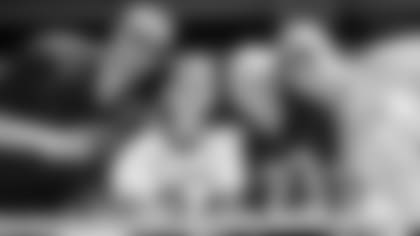 This Saturday's game against Kansas City will be a rare afternoon preseason game.


There will be several kids-oriented activities at the game, which kicks off at noon. A Kids Zone outside the southeast side of the stadium will be open from 9:30-11:30 a.m. and feature giveaways, inflatables, a mini-obstacle course, video game truck, live band and alumni autographs.
In addition, some members of the U.S. Olympic Team are expected to stop by the Kids Zone to sign autographs as well.
Activities inside Soldier Field will include face painters, caricaturists, a DJ and appearances by mascot Staley Da Bear. There will also be merchandise discounts in the Bears Pro Shop on some youth apparel.
At all Fan Services booths throughout the stadium, fans can pick up free "My First Bears Game" decals and sign up to receive a commemorative First Bears Game certificate in the mail.
Tickets to the game between the Bears and Chiefs start at just $45. Click here for ticket information.