The Bears on Tuesday agreed to terms with tight end Matthew Mulligan on a one-year contract and claimed receiver Josh Bellamy off waivers from the Redskins.
Mulligan spent his first five NFL seasons with the Jets (2009-11), Rams (2012) and Patriots (2013), catching 16 passes for 160 yards and two touchdowns while appearing in 65 games with 24 starts.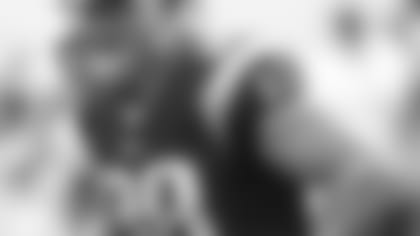 Matthew Mulligan
The 6-4, 267-pounder entered the NFL with the Dolphins in 2008 as an undrafted free agent out of Maine. He spent time on the practice squads of the Dolphins, Titans and Jets before making his NFL debut in 2009. Mulligan was also with the Packers last preseason.

Last season Mulligan appeared in 15 games with four starts for the Patriots, catching two passes for 16 yards. He has also played in six postseason games, catching one pass for six yards.

Mulligan, who turned 29 in January, is one of five tight ends on the Bears roster, joining Martellus Bennett, Zach Miller, Fendi Onobun and Dante Rosario.

Bellamy has appeared in eight NFL games, all as a reserve, in two seasons with the Chiefs (2012), Chargers (2013) and Redskins (2013). The 6-foot, 206-pounder averaged 20.2 yards on five kickoff returns with Kansas City in 2012, but has yet to catch a pass in a regular-season game.

Bellamy, who will turn 25 in May, entered the league with the Chiefs in 2012 as an undrafted free agent from Louisville. As a senior, he caught 24 passes for 280 yards and two TDs.

Bellamy is one of eight receivers on the Bears roster, joining Brandon Marshall, Alshon Jeffery, Domenik Hixon, Marquess Wilson, Eric Weems, Chris Williams and Terrence Toliver.