The Bears on Wednesday agreed to four-year contracts with two of their six draft picks, fifth-round offensive tackle Jordan Mills and sixth-round defensive end Cornelius Washington.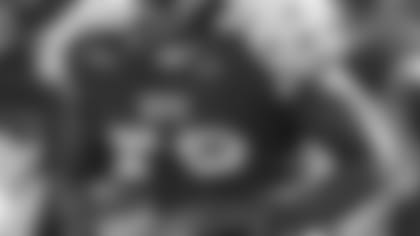 Tackle Jordan Mills played for the South squad in the Senior Bowl.
Mills, selected with the 163rd pick, was a four-year contributor at Louisiana Tech. After playing in seven games with five starts at left guard as a freshman in 2009, the 6-5, 316-pounder moved to right tackle in 2010. He started all 13 games in 2011 and all 12 contests in 2012, earning All-WAC first-team honors as a senior.

Washington (188th overall) was also a four-year contributor at Georgia, where he started 25 of 51 games played and recorded 76 tackles, 17 tackles-for-loss and 10.5 sacks.

A skilled pass rusher, the 6-4, 265-pounder played both outside linebacker and defensive end for the Bulldogs. The Bears feel that Washington possesses an explosive first step and will benefit from lining up at one position, left defensive end.

"What did we see on tape? An explosive athlete," said general manager Phil Emery. "We saw a guy that's close a lot but hasn't closed. We think that this is a player that still has got a lot of ceiling. He loves football. He's an SEC player used to dealing with a high level of competition.

"We see a guy that can make plays. We see somebody that has a great developmental upside. Any time you can get a player with that kind of length, body type and that explosiveness who has been at that level of competition and has experienced success ... we were awful happy to see him sitting there in the sixth round."

Mills and Washington are the NFL's first two draft picks to agree to terms with their team. Last year Bears second-round receiver Alshon Jeffery was the first pick to agree to terms on May 2.