The Bears added depth to their offensive and defensive lines Tuesday, signing defensive tackle Andre Fluellen, defensive end Kyle Moore and center Taylor Boggs.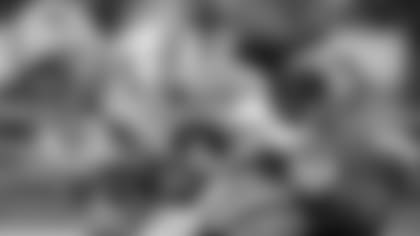 New Bears defensive tackle Andre Fluellen sacks Packers quarterback Aaron Rodgers.
Fluellen, 28, has appeared in 56 games with six starts over five seasons with the Lions (2008-12) and Dolphins (2012), recording 52 tackles, 2.5 sacks and one forced fumble. The 6-2, 302-pounder was selected by Detroit in the third round of the 2008 draft out of Florida State.

Last season Fluellen appeared in five games with one start with the Lions and Dolphins, registering six tackles.

Moore, 26, has appeared in 31 games with 14 starts over four seasons with the Buccaneers (2009-10) and Bills (2011-12), compiling 57 tackles, three sacks and two fumble recoveries. The 6-6, 263-pounder was selected by Tampa Bay in the fourth round of the 2009 draft out of USC.

Last season Moore played in 12 games with seven starts, recording a career-high 24 tackles and three sacks.

Boggs, 26, entered the NFL in 2011 as an undrafted free agent with the New York Jets out of Humboldt State, but he has not appeared in a regular season game.