Brandon Marshall would love to face single coverage Sunday against the Packers. But based on the success Green Bay had double-teaming him earlier this season, that probably isn't going to happen.
Consistently facing bracket coverage from a cornerback and safety Sept. 13 at Lambeau Field, Marshall was limited to two receptions for 24 yards in a 23-10 loss to the Packers.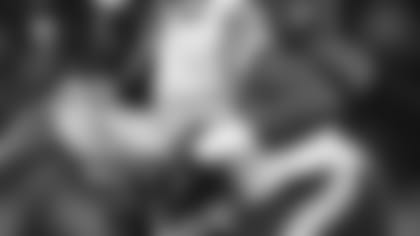 Bears rookie receiver Alshon Jeffery will play in back-to-back games for the first time since early October.
If Green Bay defensive coordinator Dom Capers employs the same strategy in Sunday's rematch at Soldier Field, quarterback Jay Cutler knows that other receivers must step up and contribute.

"Dom does a great job up there of getting those guys prepared and showing different looks and taking away what offenses are good at and what they want to do with the ball," Cutler said. "We've got to prepare for it and we've got to be ready for other guys to make plays besides Brandon."

The Bears are counting on rookie Alshon Jeffery to help pick up some of the slack. Returning last Sunday against the Vikings after missing six of seven games with hand and knee injuries, he had three receptions for 57 yards and one touchdown but dropped a second potential TD pass.

"He was a little rusty," Cutler said. "[But] I haven't lost any faith in Alshon. He's still going to be one of our go-to guys. He's got to be the guy opposite [Marshall] and give him a little bit of help."

Like Jeffery, receiver Devin Hester also dropped a possible touchdown pass against the Vikings. Asked about keeping Hester from getting down on himself, Cutler said: "I think you just reinforce him that he's still our guy. He's still a guy that we're relying on to make plays.

"You can't let him go down that path and think that he doesn't mean much to this offense. I still want him to get the ball. We're still going to try him at the slot position and I still think he's a dynamic playmaker in that role."

Huge drops: Marshall had an impressive game against the Vikings, catching 10 passes for 160 yards and one touchdown. But he also dropped a key fourth-down pass in the fourth quarter.

"We let the team down last week," Marshall said of the receivers. "We have to step up. Whenever you have a defense that's playing the way they're playing, they only gave up seven points and as an offense we have to appreciate that.

"We have the guys in our room to really carry our offense. [But] we had some huge drops that changes the game, so that falls on us. That falls on me being one of the leaders in that room, and we have to change it now."

Aches and pains: Cutler was limited in practice Thursday with neck and knee issues, but coach Lovie Smith isn't concerned about the quarterback's mobility Sunday against the Packers.

"He practiced today without any trouble," Smith said. "After a hard-fought game like that on the turf [in Minnesota] you sometimes have some bumps that last a little bit longer. He should be fine."

Receiver Earl Bennett (concussion), running back Michael Bush (ribs), cornerback Tim Jennings (shoulder), defensive end Shea McClellin (knee), defensive tackle Henry Melton (chest) and middle linebacker Brian Urlacher (hamstring) did not practice Thursday.

In addition to Cutler, linebacker Lance Briggs (knee/hip), tight end Kellen Davis (knee), linebacker Geno Hayes (knee), tackle Jonathan Scott (shoulder) and defensive tackle Matt Toeaina (knee) were limited.

No excuses: Although the Bears have lost a slew of players on offense, defense and special teams in recent weeks, they're not going to use injuries as an excuse.

"Every team is in the same situation," Smith said. "You're going to have injuries. The Green Bay Packers have had an all-star team on the sidelines. They've continued to win games. I don't think our situation would be like that, but whoever we go with they've got to get the job done."

"[Injuries are] part of the NFL," Cutler said. "There's always going to be guys that go down. You're always going to be banged up towards the end of the season and guys just have to step up and fill roles. If you don't think you're going to win a game, you might as well not show up."