The trade between the Bears and New England Patriots involving tight end Martellus Bennett became official late Thursday morning.
In the deal, the Bears sent Bennett and a sixth-round draft pick (No. 204) to the Patriots in exchange for a fourth-round selection (No. 127). The sixth-round choice is the same one the Bears obtained from the Patriots in exchange for linebacker Jonathan Bostic.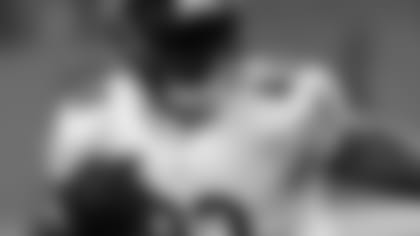 After stints with the Cowboys, Giants and Bears, Martellus Bennett is joining his fourth NFL team.


"We will continue to pursue all avenues to make our team better as we prepare for the 2016 season," said general manager Ryan Pace. "In a perfect world a trade is a win-win for both sides and we believe there is upside to all parties involved in this deal. We were able to acquire a higher pick to help us continue to build our team. We wish Martellus nothing but the best as he continues his career in New England."
After signing with the Bears as a free agent in 2013, Bennett appeared in 43 games with 41 starts over three seasons, catching 208 passes for 2,114 yards and 14 touchdowns.
The 6-6, 273-pounder was voted to the Pro Bowl in 2014 when he had 90 receptions for 916 yards and six TDs, all career highs. But his production dipped last year, when he caught 53 passes for 439 yards and three TDs while missing five games with a rib injury.
Bennett has one year remaining on the four-year deal he signed in 2013. The veteran tight end did not participate in the voluntary portion of the Bears offseason program last spring because he was unhappy with his contract situation.
Bennett, who joined the Bears after playing for the Dallas Cowboys (2008-11) and New York Giants (2012), was not surprised by the trade.
"I already knew that it was a possibility," he said during a conference call. "I just didn't know where or what or when or how it was going to happen. Just like any other thing in life, you just prepare to make sure you flow where the wind goes; try to be a dandelion."
Asked why it didn't work out for him with the Bears, Bennett said: "I don't think it didn't work out in Chicago. I thought I played very well in Chicago. I put up some great numbers, did some great things, made my first Pro Bowl there. I thought it was a great job.
"[There was a] coaching change, organization change. The guys I came there to play for changed. So it was just another change."
After the trade with the Patriots, the Bears have nine picks in the April 28-30 draft—one in Rounds 1, 2, 3, 5 and 7 and two in Rounds 4 and 6.
With Bennett's departure, veteran Zach Miller becomes the Bears' No. 1 tight end. Miller signed a two-year contract Tuesday to return to the team after leading the Bears with a career-high five touchdown catches last season.
Bennett and Miller both compiled 439 yards in 2015, with Bennett catching 53 passes on 80 targets and Miller hauling in 34 passes on 46 targets.