Last Week in the Community…
Mini Monsters
The Chicago Bears 2018 rookie class helped host a Mini Monsters clinic brought to you by Advocate Health Care for Special Olympics participants at Quad Indoor Sports in Evanston. Mini Monsters is a free, 90-minute clinic offered on weekdays from May to October for all kids ages 8-13 that stressed the importance of a healthy lifestyle through fun, non-contact football drills.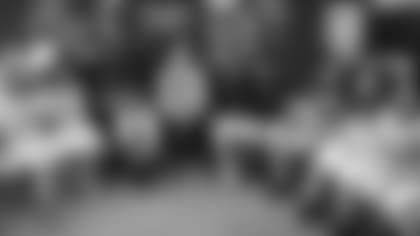 Bears School Outreach
Through a partnership with Youth Guidance, Chicago Bears players Daniel Brown and Bradley Sowell visited Solorio Academy High School and Curie High School to speak with students who are part of the Becoming a Man (B.A.M.) program. The B.A.M. program focuses on six core values, including Integrity, Accountability, Self-Determination, Positive Anger Expression, Visionary Goal Setting, and Respect for Womanhood.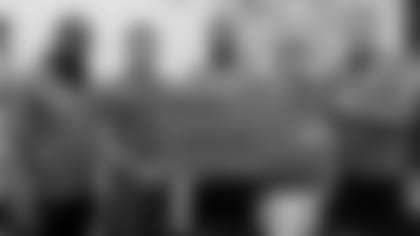 MVP Workout
Bears alumni Matt Forte, Jason Davis and John Janata presented a $10,000 check to Merging Vets and Player and participated in a workout. The MVP organization brings combat veterans and former pro athletes together, giving them a new team to tackle the transition together.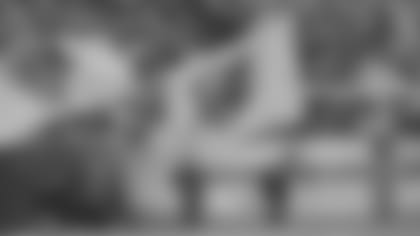 Bears Care
Bears Care wrapped up the 11th season of the "Real Bears Fans Wear Pink" initiative, which raises funds to support programs providing care, assistance and support to breast cancer patients and their families in the Chicagoland area. This year, in addition to the popular RBFWP t-shirts, Bears Care auctioned off practice jerseys, accompanied by personalized "I Practice For" cards, worn by the team the week leading up to the Crucial Catch game on October 21, and raised nearly $15,000 for the cause.