Bears players, coaches and staff regularly participate in special events and partner with organizations to build and improve their community. Here are some highlights of the organization's off-the-field activity from the week of November 26:
Special Olympics Illinois
Charles Leno Jr. partnered with a local barbecue restaurant and Deerfield Police to help raise funds and awareness for Special Olympics Illinois. He helped cook and serve food and had lunch with Special Olympics Illinois athletes after visiting with police and other restaurant guests.
NFL Character Playbook
Alongside United Way of Metro Chicago and Everfi, the Chicago Bears are encouraging students around Chicagoland to #takethechallenge and bully-proof their schools! NFL Character In support of the program, Staley Da Bear performed his Bear Down on Bullies assembly with the students at Tilton Elementary in Chicago. Playbook is an online learning experience that educates students on how to build and maintain healthy relationships, establish good character and learn to communicate effectively. See how your school can be a part of the challenge here.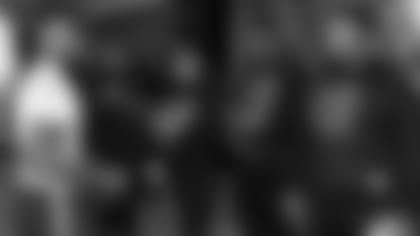 My Block, My Hood, My City 
A group of kids from My Block, My Hood, My City visited Halas Hall and watched practice leading up to the Bears vs. Giants game. My Block, My Hood, My City is one of five organizations the players, team and Bears Care are supporting through the Social Justice Fund. My Block, My Hood, My City provides underprivileged youth with an awareness of the world and opportunities beyond their neighborhood. They take students on explorations focused on STEM, Arts and Culture, Citizenry and Volunteerism, Health, Community Development, Culinary Arts, and Entrepreneurism. For more information, please visit https://www.formyblock.org/.