Beginning Thursday and continuing throughout the weekend, ChicagoBears.com will bring you complete coverage of the 2013 NFL Draft.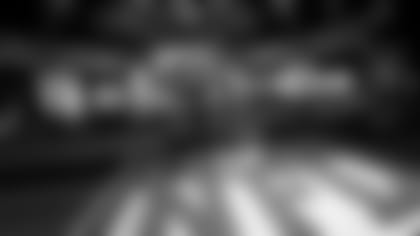 Visit ChicagoBears.com for complete coverage of the team's activity in the 2013 NFL Draft.
The home page of ChicagoBears.com will transform into Draft Central, which is sponsored by Miller Lite. It will feature video highlights of the Bears' selections, live and archived press conferences, analysis from decision-makers and area scouts, photo galleries, prospect bios, interviews, fan polls and more.
Senior writer Larry Mayer will blog Thursday from 6:30 p.m. through when the Bears make their first pick, and then keep you updated throughout the rest of the draft with all the latest news.
The Official Chicago Bears app features a full 2013 NFL Draft tracker, which is located in the "fan zone" section. Users can see every pick or can filter by round, team, position or college. Individuals are encouraged to download or update the app.
Fans can also enter the seventh annual ChicagoBears.com Draft Challenge until 6:30 p.m. Thursday.
The 2013 challenge, which is sponsored by Miller Lite, will give fans a chance to win a grand prize that includes four United Club tickets with a parking pass to a Bears home game, a Bears/Miller Lite Mini-Refrigerator, and a jersey autographed by the Bears' first 2013 draft pick by answering a series of multiple choice questions regarding the draft.
In addition, five first-place winners will receive a draft mini-helmet autographed by the Bears' first choice and 10 second-place winners will receive an official Bears draft hat. Each question will be assigned a point value, and the contestant who scores the most points wins. Questions include naming the Bears' first draft selection, predicting the positions the team will address in the draft, whether the club will trade any picks and more.
For the fourth consecutive year, the draft will be conducted in prime time. The first round will kick off at 7 p.m. (CT) Thursday, followed by Rounds 2 and 3 beginning at 5:30 p.m. Friday and Rounds 4-7 starting at 11 a.m. Saturday.
The Bears have five picks in the draft, choosing 20th in Rounds 1 (20th overall), 2 (50th), 4 (117th), 5 (153rd) and 6 (188). They traded away their selections in Rounds 3 and 7 to the Dolphins for receiver Brandon Marshall and the Buccaneers for defensive tackle Brian Price, respectively.