Former Bears quarterback Rudy Bukich passed away Monday at his home in Del Mar, Calif. He was 85.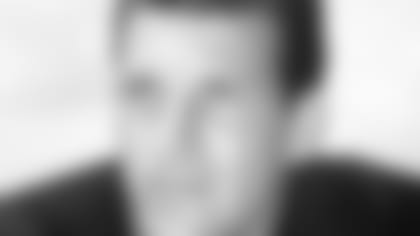 Rudy Bukich

Bukich played nine of his 14 NFL seasons with the Bears in two stints, first in 1958-59 and later from 1962-68. He appeared in 59 games with 30 starts for Chicago, completing 474 of 878 passes for 6,254 yards with 46 touchdowns, 45 interceptions and a 72.9 passer rating.

After serving as Bill Wade's backup on the 1963 Bears team that won the NFL championship, Bukich was the club's starting quarterback in 1965 and 1966. In 1965, he was named All-Pro after passing for 2,641 yards with 20 TDs, nine interceptions and a 93.7 rating.

Bukich set a Bears record that has since been broken by completing 13 straight passes from Nov. 22-26, 1964, in games against the San Francisco 49ers and Detroit Lions.

Bukich grew up in St. Louis and attended Iowa State before transferring to USC. Known as "Rudy the Rifle" because of his strong arm, he was named Rose Bowl MVP in 1953 and inducted into the Rose Bowl Hall of Fame in 2004.

Bukich was selected in the second round of the 1953 NFL Draft by the Los Angeles Rams and also played for the Washington Redskins (1957-58) and Pittsburgh Steelers (1960-61).

His NFL career was interrupted from 1954-56 when he served in the U.S. Army stationed at Fort Ord as a machine gun instructor. During that time, his team won the Armed Services Football Championship.

Bukich's family released a statement following his death that read: "While we are deeply saddened by the loss of our father Rudy, he leaves behind a legacy for all to follow. He was a great friend to all that knew him and was a dedicated famly man who loved his children and grandkids immensely."

Following his football career, Bukich was a successful real estate developer in Southern California and eventually retired in Cabo San Lucas, Mexico, before returning to his home in Del Mar. Bukich is survived by his wife, six children, nine grandchildren and one great granddaughter.

Funeral services will be held at the Mira Mar National Cemetery in San Diego at 2 p.m. on Wednesday, March 9.