The Bears on Friday bolstered their offensive line by agreeing to a one-year contract with free-agent guard Matt Slauson.
The 6-5, 315-pounder spent his first four NFL seasons with the Jets from 2009-12 after being selected by New York in the sixth round of the 2009 draft out of Nebraska.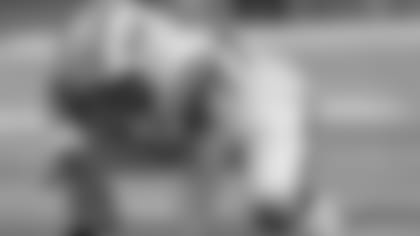 Matt Slauson
"I'm extremely excited," Slauson told ChicagoBears.com. "I think it's a great opportunity for me. I think the Bears are heading in the right direction and I really want to be a part of it."

Slauson, 27, started all 16 games each of the past three seasons for the Jets. He did not allow a sack in 2012 and helped the Jets rush for 2,374, 1,692 and 1,896 yards in his three years as a starter.

"We are excited that Matt will be a Bear," said general manager Phil Emery. "He brings physical play and smarts to the offensive guard position and to the offensive line as an overall unit. His size, strength and power will allow him to challenge for either of the starting guard positions."

Slauson was attracting interest from other teams on the free agent market. But he opted to sign with the Bears and hopes to remain with the team beyond his one-year contract.

"I had two or three other options, but the Bears were able to offer a little bit more," Slauson said. "If I perform well maybe I can end up being there for a while past my one-year deal."

Although Slauson grew up in Oregon, he's been a Bears fan since he was in grade school when he chose to cheer for them over the two closest NFL teams, the Raiders and Seahawks.

"Neither of those teams was very good, so I actually followed the Bears," he said. "I don't know why. I just watched them on TV one time and decided I really liked the Bears."

Slauson is excited about joining an offense that added left tackle Jermon Bushrod and tight end Martellus Bennett in free agency to a unit that already featured quarterback Jay Cutler, receiver Brandon Marshall and running back Matt Forte.

"Following the Bears over the years, especially with Jay at the helm there, he's such a talented player and now the offense is getting even more potent," Slauson said. "If we can get the offensive line going, I don't think there's going to be anything stopping us."