Bears: Routes to NFL run through more than just football
When Bears general manager Phil Emery was director of college scouting for the Atlanta Falcons, he was involved in drafting Roddy White in the 2005 first round. The Falcons wanted a wide receiver with not only pass-catching skills but also physical toughness.
Emery went back beyond White's college-football resume and found exactly what he was looking for in White's high-school years.
"When you traced that back, he was a state champion wrestler," Emery said. "How many wideouts have that kind of background? That had a direct carryover to his physical-ness, strength and determination as a blocker."
The Bears have boxes for making notations in players' files of every sport the prospects played in high school. When they see somebody who's wrestled, played basketball, baseball, even though it was high school, they know something about their athleticism already, Emery said, specifically noting that scouts are looking for "crack of the bat" reactions.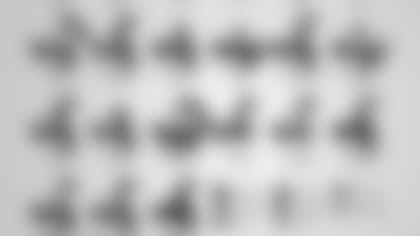 Many NFL players excelled in multiple sports through high school and college
"You learn anticipation, focusing on the pitch, reacting to the crack of the bat, and tracking the ball," Emery said. "We tag the wrestlers and the centerfielders."
He paused: "If you played center field, we're pretty interested in you."
At Texas A&M, said Bears strength and conditioning coordinator Mike Clark, "the first thing coaches did in looking for kick returners was say, 'OK, who's played center field?' Then those eight or whatever guys were tried out returning kicks."
For linemen, the sports with greatest carryover are wrestling and basketball. "They learn to have a base, keep their feet apart and move," Emery said. "For so-called skill players, it's baseball and basketball, all that tracking and body positioning."
The Myth
The point is not that the best route to the NFL runs through high school outfields or wrestling mats, although NFL personnel evaluators are looking beyond the college sports credentials. It's more than that and reverberates even now, beyond the NFL and into high school sports, even before, when young athletes choose to or are pressured to concentrate on one sport at the exclusion of others. The concentrating comes in the forms of abandoning all but the one targeted sport on the mistaken notion that the more time spent on that sport, the better the young athlete becomes at it.
Exactly the opposite may be the reality, although Bears players know very well how difficult the challenges may be.
"It's hard these days, I think because of the competition more than anything," said Jay Cutler, an NFL quarterback who played baseball, basketball and football through his junior year of high school, was first team All-State in basketball and honorable mention All-State as a shortstop. "If you don't play year-round, there're kids out there who'll play year-round, there's a travel team and they're getting picked up. It's just hard not to sometimes."
But early focusing on one sport can be a disaster. Young bodies using just one set of muscles over and over year-round can break down. They can burn out, rebel and quit the sport entirely.
And they short themselves, sometimes dramatically, in hugely significant areas of development at the very time when those opportunities should be available to them. And the effects can trickle down and linger in ways that ultimately cause real damage.
"Your body needs a rest," stated guard Kyle Long, who played school basketball until he started topping 280 pounds but stayed with baseball and football. He was drafted out of high school as a pitcher by the White Sox, had a baseball scholarship from Florida State and ultimately chose football. "You have to work on different things, and not just in the weight room."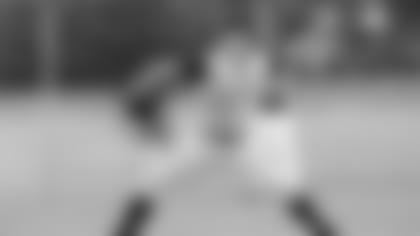 Bears G Kyle Long on the mound during his high school baseball days at St. Anne's-Belfield School.
Which is the chicken? The egg?
But not everyone has the talent levels to play multiple sports regardless of how much they want to. So it is fair to ask:
Are these pros playing multiple sports because they're such good athletes? Or are they good athletes in part because they play multiple sports?
Probably a little of both. But regardless of base abilities, the clear message is that whatever they may have had naturally in one sport was significantly improved by doing others.
"Playing multiple sports in high school skyrocketed my athletic ability," Long said. "I wasn't just a basketball player, a baseball player, a football player. I was an 'athlete' playing each of those sports, and I could play multiple positions in each of those sports because of that."
Tight end Matthew Mulligan played four sports at Penobscot Valley High School in Maine, which didn't have a football team. He is entering his sixth NFL season this year.
Jim Brown was an All-American at Syracuse in lacrosse. After those years dodging people chasing him and whacking at him with sticks, he was ready for the NFL.
Alshon Jeffery was a member of a four-time South Carolina state basketball champion. He credited his experience jostling for position under the boards for rebounds for some of the body positioning that he uses as a receiver, and his hand strength grew with fighting for those rebounds.
Jermon Bushrod, whose footwork and balance are axiomatic to playing left tackle, grew up with baseball as his favorite sport, was an all-district baseball selection as a catcher and even earned a scholarship offer in basketball, which he didn't really play well until his junior year.
"I was still all right in basketball, and I could hit, was a decent fielder," Bushrod said. "Football was just more of an opportunity for me to get into [college]."
Coping with the pressures
A young Kyle Long once was getting "pressure" from his two-sports-in-college dad. But not really.
"My dad tried to get me into golf," Forte said, laughing. "Then he would say, 'You sure you don't like baseball?' But I just loved football more.
"My dad didn't play basketball, but he played football and track in college. So you would think, 'Big guy, college football, he'll want his son to do the same.' But he never did. In fact, I wanted to play football when I was six, going on seven, and he wouldn't let me play until the next year. I threw a huge tantrum and got myself in trouble because I wanted to play."
But not all of the pressures on kids are as healthy, well-intentioned or in right directions as Forte's.
Early in high school, Martellus Bennett was at a fork in his sports road. The Bears tight end was among the best football and basketball players in the Houston area and the coach for each was turning up the pressure on him to specialize in each of theirs.
Bennett was having none of it.
"I told them, 'The heck with that. I'm not playing either!'" Bennett recalled, laughing. The coaches weren't laughing. They backtracked, fast. "They said, 'OK, we'll figure something out.'"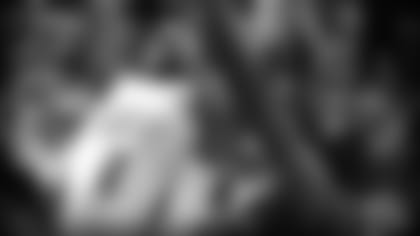 TE Martellus Bennett excelled at basketball while attending college at Texas A&M, eventually declaring himself eligible for the 2005 NBA Draft.
Not every teenage athlete has Bennett's panache for defying pressure from coaches ("That's Marty," said Bushrod, shaking his head. "One of a kind.").
The pressures will build in different places. Bushrod, Cutler and others who played multiple sports typically had one or two days off after football, then were onto basketball, which was already in progress; then after basketball, a day or two off and then onto baseball or track, for instance.
All of this while also staying academically eligible.
"You just find a way," Cutler said. "If a kid isn't playing sports, he's going to be doing something. They're going to be involved in something else. Whether that's productive or not, they're going to be doing something. Being involved in sports gave me structure. My time was always scheduled, I knew when I had downtime and knew when I didn't."
Emery's "Core 4"
Emery cited four areas/reasons for avoiding forced early focusing on one sport at the exclusion of others. Bears players and staff seconded each:
Social: For Long, "You make different friends. Some carry over from sport to sport but it's awesome to have more friends when you're in high school."
Physiological gains: "Forty years ago," said Clark, "you had to get off the couch to change the TV, you had to get off the couch to go answer the phone, kids got home from school and couldn't wait to get outside climbing trees and playing sports, all day long.
"In that day and age, because kids were generally active, didn't matter as much. We sit so much now, we're not as generally active. Our overall physical development is getting robbed playing just one sport."
Mental/coping strategies: "As you grow as a person," Emery said, "you learn to deal with people who do it in a different way, not just your teammates, but your coaches."
Skill carryover: "Baseball players constantly train their eyes to track a ball," Emery said. "Basketball, you position body to defend or rebound, you see it constantly on the football field. There's always a carryover."
John Mullin is the Bears Insider for csnchicago.com. Mullin, now in his sixth season @CSNChicago, has covered the Bears beat for 23 seasons. His popular 'View from the Moon' perspectives and regular appearances on Bears Pre/Postgame Live, SportsTalk Live and SportsNet Central are vital for Chicago Bears fans. Follow 'Moon' Mullin on Twitter at @CSNMoonMullin.