In a recent NFL.com feature about the teams who hired new head coaches this offseason, analysts Ian Rapoport and Charley Casserly praise the Bears for landing Marc Trestman.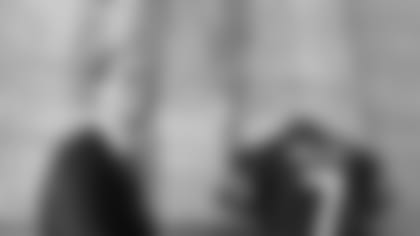 Marc Trestman joins a lineage of Bears head coaches that began with George Halas in 1920 when the NFL was born.
"There was no better situation than Chicago for any head coach, and it's this spot that holds the most promise for future success," Rapoport wrote. "The Bears went outside the box and hired Marc Trestman ... In doing so, Chicago took a giant leap toward fixing its offensive issues.
"Trestman was the 49ers offensive coordinator during Jerry Rice's record-setting 1995 season. Think Brandon Marshall likes that? Trestman also tutored quarterback Jay Cutler before the 2006 NFL Draft. Think Cutler enjoys the new hire? The Bears should have success immediately."
Casserly, a long-time NFL general manager with the Redskins and Texans, agreed with Rapoport.
"I think Marc Trestman has the best chance to enjoy immediate success," Casserly wrote. "He is very good at working with quarterbacks and establishing a productive passing game, so he can certainly make do with Jay Cutler, Brandon Marshall and Co."
Trestman spent the last five seasons in the Canadian Football League as head coach of the Montreal Alouettes, compiling a 59-31 record and winning back-to-back Grey Cup titles in 2009 and 2010.
Before heading to the CFL, Trestman spent 17 years as an NFL offensive coordinator and position coach, earning a reputation for developing quarterbacks such as Steve Young and Rich Gannon.
More praise: One of the quarterbacks who excelled with Trestman in the NFL raved about his former position coach Tuesday morning on WSCR-AM 670.
In their only season together in 1997, Scott Mitchell helped the Lions reach the playoffs by passing for 3,484 yards and 19 touchdowns.
"He was one of the best coaches I ever had," Mitchell said. "He knew football so well. I've kept in touch with Marc throughout the years, and I think he's grown and matured. You guys are in for a treat, I'm just telling you right now. He's an excellent coach.
"He's been a lot of places, and everywhere he's been the quarterback has succeeded. In preparing you for a game each week he made sure you knew what you were doing. His way in how he prepares quarterbacks and teams to play is you learn it and you know it on an intuitive level to where you just go out and react and play."
Peanut power: Bears cornerback Charles Tillman has been named the defensive captain for USA Football's 2012 All-Fundamentals Team via a national fan vote.
The fourth annual USA Football All-Fundamentals Team recognizes 26 NFL players who exhibit exemplary football techniques for youth players to emulate.
More than 10,000 fan votes were cast on USA Football's Facebook page to determine the team's three captains, one for each phase of the game. Joining Tillman (defense) as captains are Colts receiver Reggie Wayne (offense) and Browns kicker Phil Dawson (special teams).
By being voted a captain, Tillman will receive an equipment grant valued at $3,000 from USA Football to donate to the youth or high school football program of his choice.
Award winners: Bears center Roberto Garza and former linebacker Otis Wilson will be among the Chicago pro athletes honored at the 25th Annual Comcast SportsNet Awards to benefit the March of Dimes Jan. 24 at the Hilton Chicago & Towers.
The honorees are chosen based on the contributions they've made to their teams as well as the Chicago community. Tickets cost $400 and can be purchased by contacting Shannon McCahill at 312-596-4716 or logging onto CSNChicago.com/sportsawards25.