No NFL games will be played Saturday, but it will still be a historic day for the league.
With the elimination of the cut down to 75 this year, teams must reduce their rosters from 90 to 53. That means there will be more than 1,000 players hitting the open market, an unprecedented blood-letting that some have compared to a second version of free agency.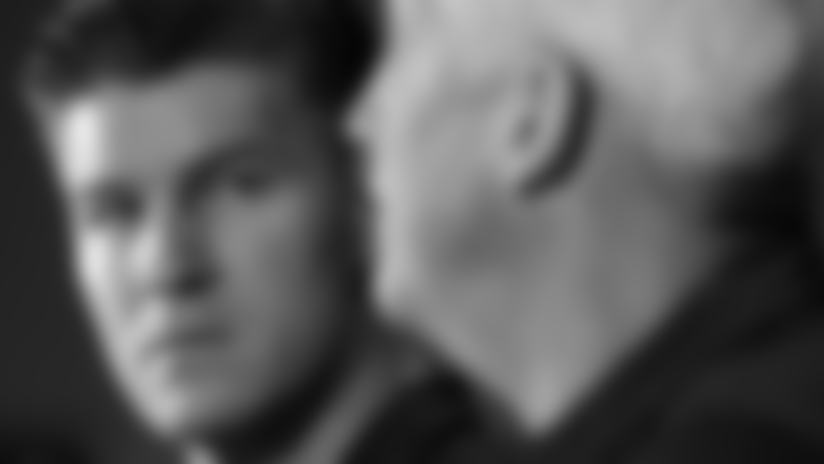 Bears general manager Ryan Pace will have to trim the roster from 88 to 53.


The Bears currently have 88 players on their roster and will have to trim 35 by 3 p.m. Saturday to reach the mandatory 53-man limit. In past years, the final cut down went from 75 to 53.
"We have a tough 48 hours ahead of us," coach John Fox said following Thursday night's preseason finale against the Browns. "We have a lot of decisions to make. That's kind of where we are right now as we head into Week 1 against Atlanta."
Most players insist that they don't dwell on their future and only focus on what they can control. But they are human beings who will learn this weekend whether they have earned a coveted NFL job or are suddenly unemployed. It's even an adjustment for those who make the team.
"It's going to be tough," said Kevin White, a 2015 first-round pick who sits atop the Bears depth chart at receiver. "This is a really tight group, very close-knit. Hopefully I don't get emotional. It's just part of the business that I don't like. I'm sure everyone doesn't like it. It's tough. I wish we could keep everyone. But you've just got to go through it."
Players who are released this weekend around the league fit into two categories: 1) Vested veterans are those who have four or more seasons of NFL experience and can be signed by another team immediately; and 2) Individuals with less than four years in the league are those who must go through a waiver process where teams submit claims on them.
The claim order for the first three weeks of the season is the same as the draft order, meaning that the Bears are third in the NFL behind the Browns and 49ers. Teams will find out which players they're awarded on Sunday, the same day they can form an eight-man practice squad.
Last year after final cuts the Bears signed tight end Logan Paulsen and claimed cornerback Cre'Von LeBlanc and offensive lineman Eric Kush off waivers from the Patriots and Rams, respectively. They made room on their roster by waiving defensive back Demontre Hurst, tight end Khari Lee and center Cornelius Edison.
General manager Ryan Pace feels better about the Bears roster at this point than he has the previous two years entering the season, but the team will still consider making some roster claims.
"It's a fun time of year," Pace said Thursday night on the Bears pre-game radio show on WBBM AM 780 and FM 105.9. "We really enjoy it. I think the waiver wire will probably come around 7 o'clock on Saturday night. We'll be here late. working throughout the night.
"We'll have to have our claims in by 11 central time on Sunday [morning]. But it's a fun time. Our guys do a great job challenging guys, coming into my office pounding the table for guys they like. We'll watch them and we'll go through it with our coaches and it's exciting but also a little bit different this year.
"We feel good about the talent on this roster. We feel good about the depth on this roster. So it's a good feeling when you don't feel like you necessarily have to go reach and acquire a bunch of guys that aren't on our team, because we feel good about a lot of the guys we have now."