After defeating two worthy adversaries, Walter Payton's remarkable 18-yard run in a 1977 win over the Chiefs has advanced to the "Sweet 16" in voting to crown the greatest play in NFL history.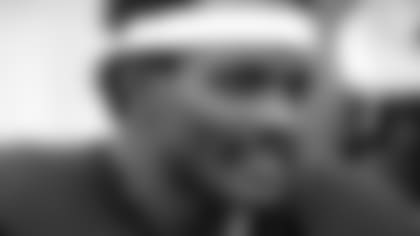 Walter Payton's 18-yard against the Chiefs in 1977 helped spark a six-game winning streak that catapulted the Bears into the playoffs.

The tournament, which is part of NFL.com's second annual "Bracketology," started with 64 entries.

Payton's run, during which he breaks six tackles before being dragged down from behind, beat Tracy Porter's interception return touchdown in Super XLIV by a total of 58,791-26,637 votes in the opening round. It then edged Santonio Holmes' game-winning TD catch in Super Bowl XLIII 40,408-33,456.

In the third round, Payton's run currently trails Franco Harris' "Immaculate Reception" TD catch in the 1972 playoffs 6,736-4,011. Fans can vote on the match-up between the Hall of Fame running backs through Saturday.

The other three Bears entries all lost in the first round: Bill Osmanski's 68-yard touchdown run in the 1940 NFL Championship Game; Gale Sayers' 85-yard punt return TD in a 1965 win over the 49ers; and Wilber Marshall's 52-yard fumble return TD in the 1985 NFC title game.