Larry Mayer and Simon Kaufman of ChicagoBears.com discuss the Bears players they'll be watching on both sides of the ball in Sunday's game against the Dolphins in Miami:
Mayer
The second-year running back will look to build off a breakout performance against the Buccaneers two Sundays ago when he rushed for 53 yards on 13 carries and caught seven passes for a career-high 121 yards and one touchdown in a 48-10 win at Soldier Field.
While the offensive line had arguably its best game of the season versus Tampa, the elusive Cohen once again proved that he can make something out of nothing. "That's the rare thing that he has is that if it's blocked for minus-one, he gets 27," said offensive coordinator Mark Helfrich. "That's good. He's obviously got some rare skills that we're excited about."
Cohen's ability to make plays in the passing game is especially rare. "It's big because you can try formation things to get matchups," Helfrich said. "We had a couple things [against the Buccaneers] where we were pretty confident we could get a matchup on the correct linebacker or the correct safety depending on how it played out and that worked out OK."
Although the way the Bears split the workload between Cohen and fellow running back Jordan Howard is expected to change on a weekly basis depending on the opponent and game plan, both players figure to remain key contributors on an offense that is stocked with weapons.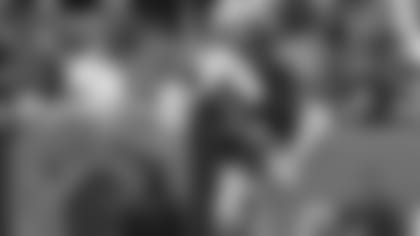 All-Pro pass rusher Khalil Mack has deservedly garnered much of the attention in fueling a resurgent Bears defense this season, but Trevathan also has elevated his game as well as the unit. Trevathan leads the defense with 24 tackles and has recorded two sacks, one interception, one forced fumble, one fumble recovery, two quarterback hits, two pass breakups and one tackle-for-loss. The eight-year NFL veteran was named NFC defensive player of the week after registering a team-high eight tackles and two sacks in a Week 2 Monday night win over the Seahawks at Soldier Field.
"He's been doing what we knew he could do, which is help lead this defense, and he's making plays," said coach Matt Nagy. "He's being opportunistic right now. He's around the football. The one thing that stands out to me about Danny, every game right now he's like a rocket. He just flies around everywhere. He's around the football, and he's moving fast. He's playing fast, and he's violent. He's playing with an aggressiveness that we like."
The Bears will need Trevathan to have another productive game Sunday against a Dolphins offense that features quarterback Ryan Tannehill, ageless running back Frank Gore and a line that has been affected by injuries.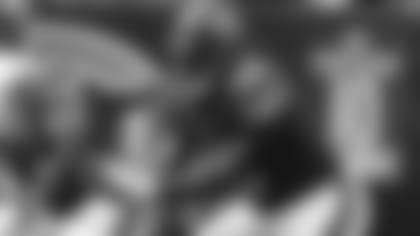 After playing just 14 snaps through the first three weeks of the season, Daniels was on the field for 35 plays against the Buccaneers. The rookie split time with Eric Kush at left guard. Kush has started all four games this year.
Daniels got reps both at left guard and at center during the preseason. He played some left guard in his freshman year at Iowa, but the 6-4, 295-pound second-round pick played exclusively at center in his final two seasons as a Hawkeye.
Nagy could choose to split reps between Daniels and Kush again Sunday against a Miami defensive line that has struggled to attack quarterbacks. The Dolphins have just eight sacks this year, tied for third fewest in the league, and opponents are averaging nearly 110 rushing yards per game against them. Nagy hasn't indicated who will start at left guard Sunday. The first-year coach said he was impressed with Daniels' play against Tampa Bay but likes to have the luxury of two guys capable of going in at the position.
"He came in, he played well," Nagy said. "You know he's going to have room for growth, but right now the situation that we're in is a good situation, having two guys and then we'll just kind of, whether it's game-by-game, play-by-play, series-by-series, we'll just kind of feel it out and see where we go."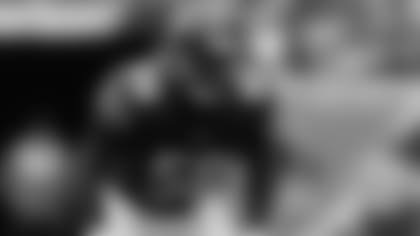 Given all the numbers the Bears defense has produced, and the addition of Khalil Mack, it's easy to forget that the unit's biggest offseason storyline before training camp was rookie linebacker Roquan Smith.
The eighth pick in this year's draft recorded a sack on his debut play in the team's opener versus the Packers and has tallied 18 tackles through the first quarter of the schedule.
Smith sat out most of training camp while his contract was being negotiated, so he'll benefit more than others from coming off a bye week. The extra week of rest could be just what Smith needs to have a big game against a Dolphins offense that has given up five sacks in the past two games.
Smith's ability to get to Tannehill will also be critical if the Bears look to have another big week forcing turnovers through the air. Chicago has three interceptions in each of its last two games. The Dolphins offensive line is without two starters due to injuries, so Smith will have a leg up matching up against some less experienced linemen in his path to get to Tannehill.