Larry Mayer and Simon Kaufman of ChicagoBears.com discuss the Bears players they'll be watching on both sides of the ball in Sunday's home game against the New York Jets:
Mayer
Offense: Receiver Anthony Miller
After some near misses in recent games, could this be the week that quarterback Mitchell Trubisky and rookie receiver Anthony Miller connect on some big plays? They at least should have some opportunities against a Jets defense that likes to blitz.
"He separates and he has that dog mentality that he's always open and he wants to make big plays for this offense," Trubisky said. "There are just a couple more details that he and I need to go through to get on the same page, and we're going to connect on some of those throws that I missed and that we weren't on the same page with."
Miller has caught 11 passes for 124 yards and two touchdowns this season. He's never had more than four catches or 35 yards in a game, but that could change Sunday. "When he's open, I have to get it to him," Trubisky said. "The way he runs his routes and separates and sticks his foot in the ground, he's definitely open a lot for this offense. I think that's a matchup I have to look for going forward."
According to offensive coordinator Mark Helfrich, Miller's "ability to get separation is special. Now he needs to know when it's eight yards, when it's 10 yards, when it's 12 yards, all those details of being an elite player that the quarterback can trust 100 percent of the time. I think they are building toward that."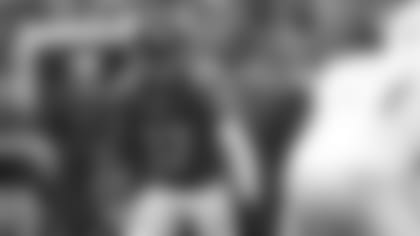 Defense: Nickel back Bryce Callahan
Nickel back Bryce Callahan generally flies under the radar, but that's not the case at Halas Hall. "He doesn't get overlooked by anyone in this building, I can tell you that," said defensive coordinator Vic Fangio. "He's very valuable."
Callahan ranks fourth on the defense with 24 tackles and has also recorded one interception, two tackles-for-loss, two quarterback hits and one pass breakup. Callahan is a sure tackler who could help the defense end its two-game slump Sunday against rookie quarterback Sam Darnold and the Jets.
"The nickel position's a very important position," Fangio said. "I don't know exactly what the numbers are, but I would venture to say about 80 percent of the time the other team has had three wide receivers on the field against us or more, so his position is really a starting position and he's valuable to us.
"He's got experience in our scheme. All the little intricacies of his position he's mastered. He's very, very valuable. He did a good job last week of playing through. He hurt his ankle or something last week on Thursday in practice and there was some question whether he was going to play or not all the way up to game time. He got through it very well, and that was a big hurdle for him because that's not something he's been able to do in the past."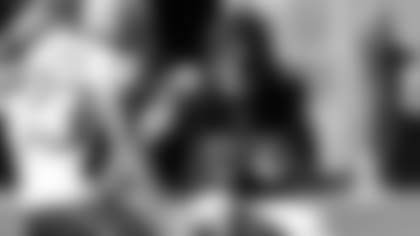 Kaufman
Offense: Tight end Trey Burton
Coming off of a career-high performance against the Patriots last weekend, Trey Burton is looking to build upon a season that has seen him become one of the most reliable tight ends in the NFL. AFC East defenses have been kind to Burton in recent memory. He scored a touchdown and racked up 126 yards on 11 receptions last week against New England and also scored a touchdown against the Dolphins Oct. 14.
The Jets limited Vikings tight ends to only one reception last week, but Colts tight ends tagged New York for six receptions, 107 yards and two touchdowns in Week 6. If Burton can keep up his recent pace — his three touchdown catches lead the team and are tied for second in the NFL among tight ends — the Bears offense will be in good shape to help snap a two-game losing streak.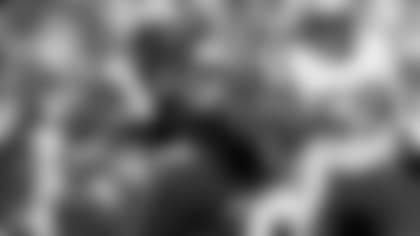 Defensive tackle Bilal Nichols was a bright spot on a Bears defense that wasn't able to get too much pressure on the quarterback against the Patriots last Sunday. Nichols played 35 snaps on defense — the most action he's seen this year — and tallied four tackles. On the first play of the second quarter, Nichols slipped the left tackle and made a diving tackle on Patriots running back Sony Michel, forcing a fumble that he recovered.
Later in the game, Nichols was key on the Bears only sack of the day. Roquan Smith was credited with the sack, but Nichols eliminated Patriots quarterback Tom Brady's other lane, forcing him to go down. The fifth-round pick out of Delaware will get plenty of opportunities this Sunday against a Jets offense that runs the ball 45 percent of the time and will be short-handed with running back Bilal Powell out due to an injury he suffered last week.