Larry Mayer and Simon Kaufman of ChicagoBears.com discuss the Bears players they'll be watching on both sides of the ball in Monday night's home opener against the Seahawks:
Mayer
Offense: Quarterback Mitchell Trubisky
Looking to rebound from last Sunday night's 24-23 loss in Green Bay, Trubisky is determined to build off what he did well and learn from the mistakes he made in the season opener. The second-year pro completed 8 of 9 passes for 99 yards in leading the offense to a touchdown and field goal on its first two possessions. But the unit failed to reach the end zone again the rest of the game, settling for field goals on all three red-zone possessions after its first drive of the night.
Bears coach Matt Nagy hopes to see better pocket awareness from Trubisky, who prematurely pulled the ball down and ran against the Packers. "We always teach him to be a thrower first," Nagy said. "Anything that happens after that, let it happen naturally. You'll see some teams that want to play certain coverages that enable you to take advantage of your legs, and then we'll know that going into the game when that might come. But be a thrower first, and then if it's not there, use your natural instincts to take off and run, and then be smart when you're running. Be smart with the football, be smart when you slide, don't take that extra hit."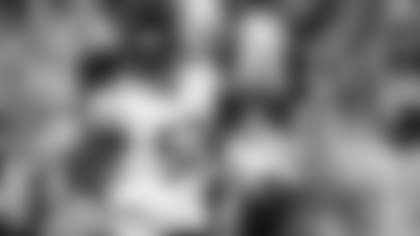 Defense: Outside linebacker Khalil Mack
The Bears weren't certain about Mack's level of conditioning heading into their season opener but were pleasantly surprised. Not only was he able to play 42 snaps, but he delivered a dominant performance that included a touchdown, interception, sack, forced fumble and fumble recovery.
It's unfair to expect a repeat outing Monday night, but Mack will enter the contest with another week of practice under his belt. "It's big because we got to get a feel for where he was conditioning [wise]," Nagy said. "You probably didn't believe us, but we really didn't know exactly where he was going to be at. I think you saw how well he could play and what his motor was like. He told us what his motor was like, but we weren't sure and we saw it. Now we're hoping we can keep growing from that. As long as he feels good, let's go."
Mack and the rest of the Bears' pass rushers will face a difficult challenge against mobile and athletic Seahawks quarterback Russell Wilson. But the four-time Pro Bowler was sacked six times last Sunday in a 27-24 season-opening loss to the Broncos in Denver.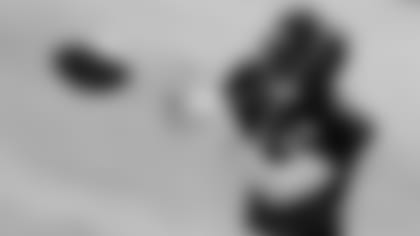 Kaufman
Offense: Receiver Allen Robinson II
On his first play in a Bears uniform last week, Robinson showed why he'd been so highly touted during the offseason. Trubisky connected with Robinson for a 33-yard gain on a first-quarter drive that produced a field goal. It was the sort of big downfield play Nagy has showed an eagerness to attempt, and it may be a glimpse of what's to come from the fifth-year receiver. Most importantly, Robinson's performance against the Packers proved that he's fully healthy. It was his first regular-season game since Sept. 10, 2017, when he left the game with an ACL injury that caused him to miss the rest of the season with Jacksonville. Robinson finished the night with four receptions for 61 yards. The former Penn State standout will face a Seahawks defense that gave up 329 yards in the air last week in Denver, and Nagy said that he'll try to draw up more plays that take advantage of Robinson's ability to get downfield and come down with contested balls.
"You need to give him those opportunities and that's my job as a play caller to give him those chances," Nagy said. "It'll organically happen throughout the year."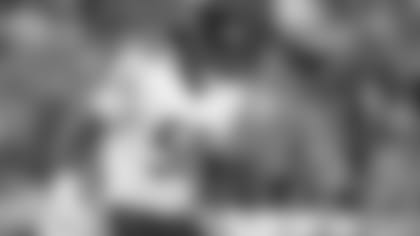 Defense: Inside linebacker Roquan Smith
Smith played just eight snaps in his NFL debut against the Packers last week but wasted no time introducing himself to the league. Smith sacked Packers quarterback DeShone Kizer on his very first play and finished the night with three tackles. Nagy said that the eighth-overall pick in the 2018 NFL Draft will have more reps this week. The combo of Smith and Mack could be a dangerous one-two punch, particularly because of Smith's ability to drop back into pass coverage. The Seahawks offense gave up six sacks in Week 1 to the Broncos, and Smith will look to expose them again in his first home game. Smith also has a track record of big performances on Monday nights under bright lights. In his last two college games with Georgia in the College Football Playoff, Smith recorded a sack and combined for 3.5 tackles for loss and 24 total tackles in back-to-back Monday contests.