The Bears organization continually participates in and works with special events, organizations and charities to help the community.
Here are just some of the events players, coaches and staff took part in off the field during the week of September 8.
BEARS HUDDLE FOR 100
In honor of the centennial season, the Chicago Bears held the Bears Huddle for 100 volunteer initiative on Saturday, September 7 at 14 different parks, in conjunction with the Chicago Parks Foundation and the Chicago Park District. Fans donated 100 minutes of their time to help clean up and beautify their parks. Bears player Bradley Sowell and Bears alumni Brandon McGowan, Wendall Davis, Brent Novoselsky, Ray McElroy and Mark Green joined volunteers at different parks throughout the city.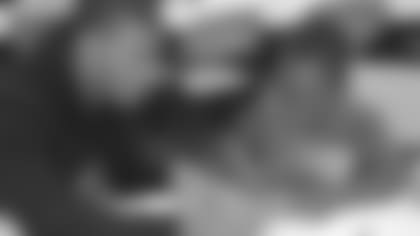 BUSH RETURNS TO BOYS & GIRLS CLUB OF LAKE COUNTY
Deon Bush visited the Boys & Girls Club of Lake County where he spent quality time with children helping with homework, playing games and chatting during their dinner. Through his foundation, Doby's Dream Foundation, Bush regularly visited the B&G Club of Lake County last season and will continue during the 2019 season.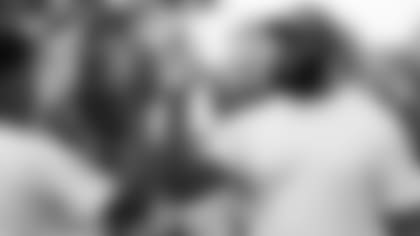 HICKS VISITS SOS ILLINOIS
On Tuesday, September 10, SOS Children's Villages Illinois hosted Tailgate Tuesday, a back-to-school bash for brothers and sisters, supported through the organization's programs and services. Akiem Hicks helped children in need get set for school with new backpacks and a winning mental attitude by encouraging them to achieve their academic goals.
CAMPBELL'S CHUNKY SOUP
Campbell's Chunky Soup showed their appreciation for police officers and teachers by making special deliveries with their Campbell's Chunky Soup truck. Bears alum Jerry Azumah served soup to officers at Chicago Police Department – District 018 on Tuesday, September 3 and Tarik Cohen and Mike Davis thanked teachers at Round Lake High School on Tuesday, September 10.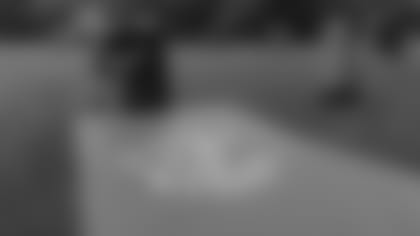 MINI MONSTERS
Students at Bannockburn School ran through the Bears Mini Monsters clinic, brought to you by Advocate Health Care, on Wednesday, September 11 with former Bear Emery Moorehead. Over 150 students participated in conjunction with their Fuel Up to Play 60 program.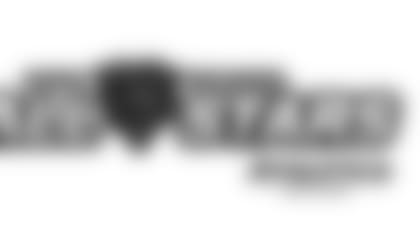 HIGH SCHOOL ALL-STAR
Running back Jalen Moore of Glenbard West in Glen Ellyn, IL, was named the Chicago Bears "High School All-Star" for Week 1 and Daniel Jezik, running back from Coal City High School in Coal City, IL, was the winner for Week 2. The "High School All-Stars" program is brought to you by Athletico Physical Therapy.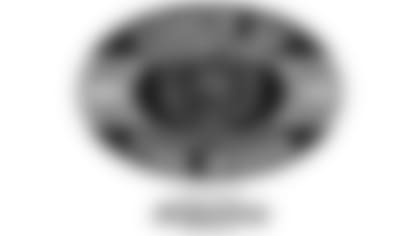 COACH OF THE WEEK
The Chicago Bears announced that Brian Griffin of Hinsdale Central in Hinsdale, IL, has been named the Chicago Bears High School "Coach of the Week" for Week 1 and Trevor Higgins from Pana High School in Pana, IL was named the Bears High School "Coach of the Week" for Week 2. The "Coach of the Week" program is brought to you by Athletico Physical Therapy.