Townsend teaching life lessons to Bears DBs
---
---
Ears perk up in the Bears defensive backs room whenever secondary coach Deshea Townsend speaks—and it's not only because he played 13 NFL seasons as a cornerback and won two Super Bowl rings.
Entering his 12th season as a defensive backs coach and third with the Bears, Townsend possesses the ability to convey relevant information while connecting with all of his players on an individual basis.
"He's able to communicate and articulate in a manner which everybody can understand, which I've learned is a very underrated trait," said Bears defensive quality coach Ronell Williams, who has worked with Townsend since they both joined coach Matt Nagy's staff in 2019. "He is able to not dumb it down but reach everybody on their specific level."
Townsend showed those skills before his playing career was even over. So much so that his position coach with the Pittsburgh Steelers, former NFL defensive back Ray Horton, allowed Townsend to install defenses during OTA sessions. Horton later gave Townsend his first NFL coaching job when Horton was Arizona Cardinals defensive coordinator.
"Deshea is able to get guys better because he understands how to give players information that they need—not that they don't need because nobody wants that information," Horton said. "That's useless information. But Deshea has a way of breaking something down to go, 'Here's what we're looking for, here's what they do, here's what you need to do, here's what you need to be thinking.'"
Townsend certainly draws upon his years of playing experience with the Steelers (1998-2009) and Indianapolis Colts (2010) to help make his players better. But the 45-year-old is just as determined to help them become the absolute best people they can be.
"I talk to my guys all the time [that] football is second," Townsend said. "I know this is our job, but I care more about their well-being. They know they can talk to me about whatever. You have to be willing to share and be open to those guys because you know what they've been through and how many people are pulling at them. I think it's huge to have a coach that understands what they're going through.
"At this level, you're trying to help guys make careers instead of being just a one- or two-year player. Helping guys be successful is the biggest thing, and then being able to share life lessons with your players. Being in their shoes for so long and trying to make sure they don't make the same mistakes I made is kind of like almost my ministry to those guys to help them along their way."
One valuable piece of advice that Townsend offers is learning to say no, especially when finances are involved. "When you're asked for money, you're probably not going to get it back," he said. "If it's a business venture and you're the bank, it could be an issue."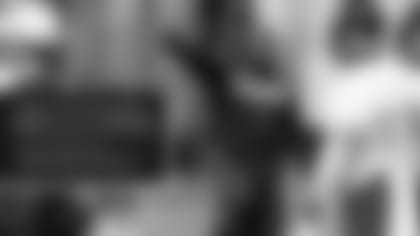 From reserve to Super Bowl starter
The Bears players that Townsend coaches can also learn a lot from what his perseverance and drive enabled him to accomplish on the field.
Selected by the Steelers in the fourth round of the 1998 draft out of Alabama, Townsend contributed primarily as a nickel back and special-teams performer during his first six seasons from 1998-2003. Not satisfied with that role, he honed his skills and became a full-time starter for four years, opening 58 of 63 games played from 2004-07.
In 12 seasons in Pittsburgh, Townsend helped the Steelers win five division championships and Super Bowl titles in 2005 and 2008. He later finished his career by playing one year with the Colts in 2010.
Townsend appeared in 191 games with 80 starts, registering 21 interceptions, 112 pass breakups, 470 tackles, 27 tackles-for-loss, 15.5 sacks, five forced fumbles and four fumble recoveries. He recorded multiple interceptions in eight straight seasons from 2001-08.
His career was highlighted by Super Bowl wins over the Seattle Seahawks and Arizona Cardinals. The biggest moment in a regular-season game came Dec. 7, 2008 when his 25-yard interception return for a touchdown with 1:40 remaining gave the Steelers a 20-13 win over the Dallas Cowboys in Pittsburgh. It was even more memorable because all three of Townsend's brothers attended the game at Heinz Field.
"We grew up Cowboys fans," Townsend said. "So that was special to have that moment with my brothers there at that game."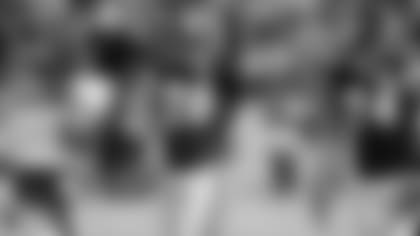 A smooth progression to coaching
Townsend's transition from player to coach was a natural one. Not only was he—in his own words—"addicted to football," but his father was a teacher back home in Mississippi and Townsend had learned from two of the best in Steelers head coaches Bill Cowher and Mike Tomlin.
And remember, Horton knew that Townsend likely would become a coach when he was still playing for Pittsburgh.
"One day, I said in our defensive backs meeting that if I ever get a coordinator's job, Deshea's going to be the first guy I hire," Horton said. "Deshea was the smartest corner I've ever coached in my life, and you could see it. He understood the big picture. He understood what the formation was, what was happening as [the offense] came out of the huddle. He was able to deduce what was going to happen and beat them to the play. It was a simple decision for me to hire him."
Sure enough, when Horton became Cardinals defensive coordinator in 2011, he gave the recently-retired Townsend his first coaching job as a defensive backs assistant. Townsend celebrated by firing up his grill.
"Instead of going to train and run some 200s in January and February, I just put some fattening food on the grill because I knew I was going to go into coaching," Townsend said. "I threw some steaks on the grill, had baked potatoes, all the stuff that I normally shouldn't be eating when you're getting ready to start back training."
Just as Horton suspected he would, Townsend excelled as a coach.
"Most people are afraid of hiring former players because they think players want to go home at 3 o'clock in the afternoon," Horton said. "But Deshea is a smart guy. There's a great balance between players instantly respecting you because you've done it. But then if you can't get them better, they're just like, 'You're not really a coach; you're just a former player coaching.' There's a difference."
Horton believes that Townsend's "sense of calm" is his greatest asset.
"When everything can be on fire around you and people are running around, he calmly walks in there and puts the fire out," Horton said. "He's got that, 'I've been there. I've done that. I've been in playoff games. I've been in Super Bowls. I've won Super Bowls.'"
After two seasons with the Cardinals, Townsend continued coaching defensive backs at Mississippi State (2013-15). He then returned to the NFL with the Tennessee Titans (2016-17) and New York Giants (2018) before joining the Bears.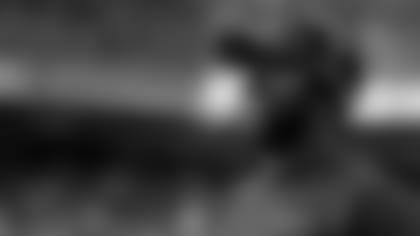 Born and raised in rural Mississippi
Townsend grew up in Batesville, Mississippi, a small rural town. He was the fifth of six children—four boys and two girls—for Willie and Lena Townsend. His parents both grew up playing sports—baseball for Willie and basketball for Lena—and they passed down that passion to their kids.
"Sports was always huge in my family," Deshea said. "I did everything. Whatever ball they rolled out, whatever season it was, I played baseball, football, basketball and ran track. I did all of them."
As a high school senior in 1993, Townsend quarterbacked South Panola High to a 15-0 record and the Mississippi State 5A championship. He was only 5-9 and 160 pounds when he left high school for Alabama, but he never worried that his lack of size would hamper him.
"I probably brainwashed myself early," Townsend said with a laugh. "I always felt like I was bigger than what I was. I always knew that [others] kind of doubted me. So that chip and that hunger most definitely were there with other motivating factors."
Growing up, Townsend had an excellent role model in his father.
"My dad was probably the most influential person in my life," Townsend said. "He taught school, he drove a school bus, and then he also was a park ranger. He always found ways to take care of his family—not only financially, but he was there physically, too, just teaching us about life and sports. That was probably the biggest way he influenced my life."
Willie Townsend, a retired seventh-grade science teacher who's now 89 years old, showed his sons how to compete.
"I always remember him being older and beating my older brothers running, still competing when he was older," Deshea said. "The lessons of life … always stood out, the things he gave me: the work ethic, the importance of school, all the little things that helped me get to this point."
Townsend also credits his three brothers with helping him reach the NFL.
"Being the youngest, trying to play ball in the backyard with them created a lot of toughness because they weren't taking it easy on me," he said. "Trying to find a win against those guys was a part of it."
Dealing with family tragedy
Townsend's special relationship with his brothers made a tragedy that transpired late last year unimaginably painful for the Bears assistant coach. His brother, Chris Townsend—a minister and postal worker in their Mississippi hometown—passed away Dec. 15 due to COVID-19, just 10 days after celebrating his 50th birthday. Survivors included a wife and a son.
Shocked and saddened, Deshea returned to Mississippi for the funeral, missing the Bears' Week 15 win over the Vikings in Minnesota.
"It was all of a sudden," Townsend said. "It just makes you realize how important life is. You're talking to him and then seven days later he's gone. It just makes you value relationships and it just makes you not take things for granted. He was a great man. He was a true brother. You could count on him when needed. If you love [someone], you better make sure you tell them and don't think that you have tomorrow."
Moving forward, Townsend will continue to be inspired by his brother's memory.
"What I said about not taking things for granted, that's a motivator," Townsend said. "Those things are passions I can talk to my players about. Those moments when we get a little tired, we might think, 'I'll do it tomorrow.' But we have to push ourselves. I know football is not life or death, but being who you want to be and leaving your legacy is, and those guys have to pursue it that way."