The Chicago Bears are now open to applications for the Collin Wehr scholarship.
The scholarship provides financial assistance to young cancer survivors or those who have lost siblings to pediatric cancer.
The scholarship's namesake, Collin Wehr, passed away in March 2013, after a years-long battle with pediatric cancer. Wehr visited Halas Hall in 2011 to fulfill his wish of becoming an NFL Network reporter and spent the day working alongside Tom Waddle.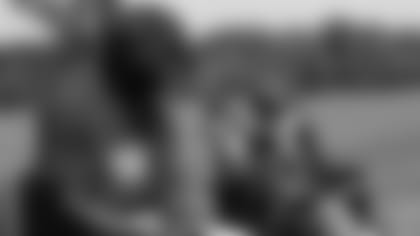 The scholarship aims to ease the financial and emotional hardships brought on by the struggle against cancer. Past recipients have attended Northwestern University, the University of North Carolina and the Catholic University of America.
To apply for the scholarship or learn more about the requirements, click here.
All applications must be received by Nov. 30.