Bears Care | Chicago Bears Official Website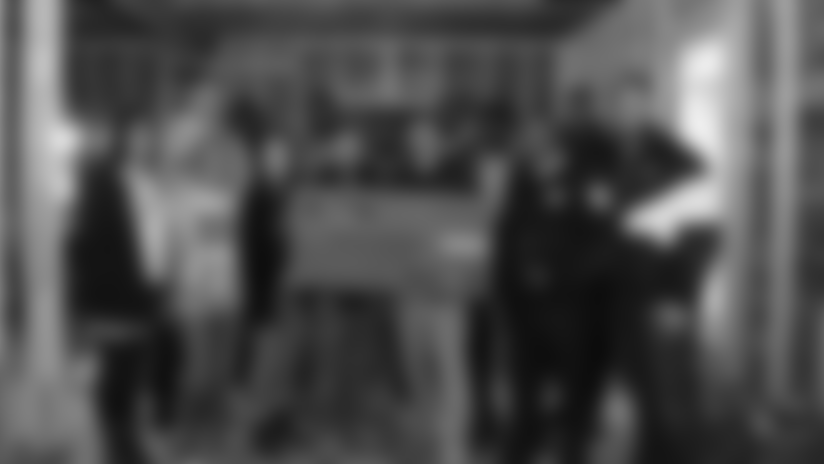 The Chicago Bears have a longstanding tradition of supporting numerous charities and assisting those in need. Bears Care was incorporated in 2005 as a 501 © 3 organization committed to improving the quality of life for people in the Chicagoland community, especially disadvantaged children and their families, through targeted programs supporting education, youth athletics and medical research and health awareness programs focusing on breast and ovarian cancer. Since that time, Bears Care has issued grants totaling over $20 million to over 100 qualifying agencies.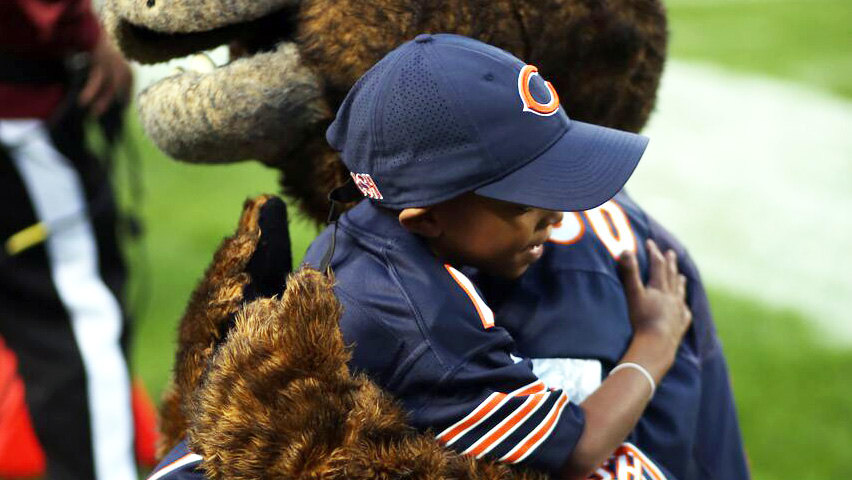 Donate
If you would like to donate to Bears Care, the charitable arm of the Chicago Bears, please click here.
Set Bears Care as your favorite charity on AmazonSmile. Amazon donates 0.5% of the price of your eligible AmazonSmile purchases to the charitable organization of your choice. To sign-up, go to smile.amazon.com and select "Bears Care" as your favorite charity and purchase the same products you normally would from the site. AmazonSmile is a simple and automatic way to support the Bears Care every time you shop and offers the same products, prices, and service.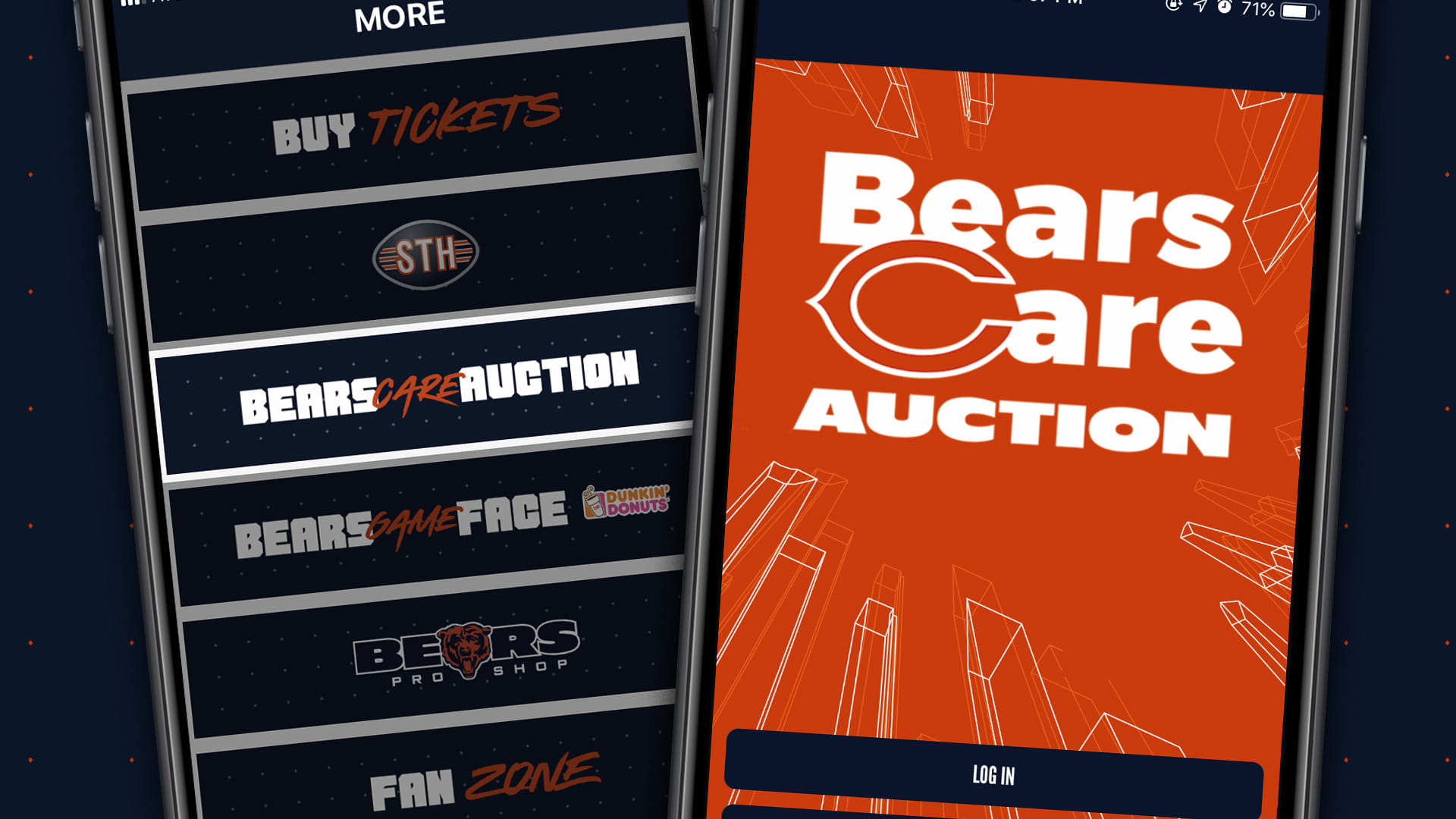 Auction Feature on the Chicago Bears Official App
You can now bid to win one-of-a-kind game-worn items, exclusive memorabilia and more with the Auction Feature in the Chicago Bears Official App! All proceeds benefit Bears Care, the charitable arm of the Chicago Bears, and purchases are tax deductible.
To participate, follow these simple instructions, and place your bids:
Download the Chicago Bears Official App from the App Store or Google Play Store
Tap More
Tap Bears Care Auction
Start bidding!
We upload new items all the time! Be sure your notifications are turned on so you know right away when a new Chicago Bears treasure is available for bidding:
Go to the Settings section in your phone
Turn on notifications for the Chicago Bears Official App
Go to the Chicago Bears Official App
Tap More
Tap Settings
Turn on notifications for Auctions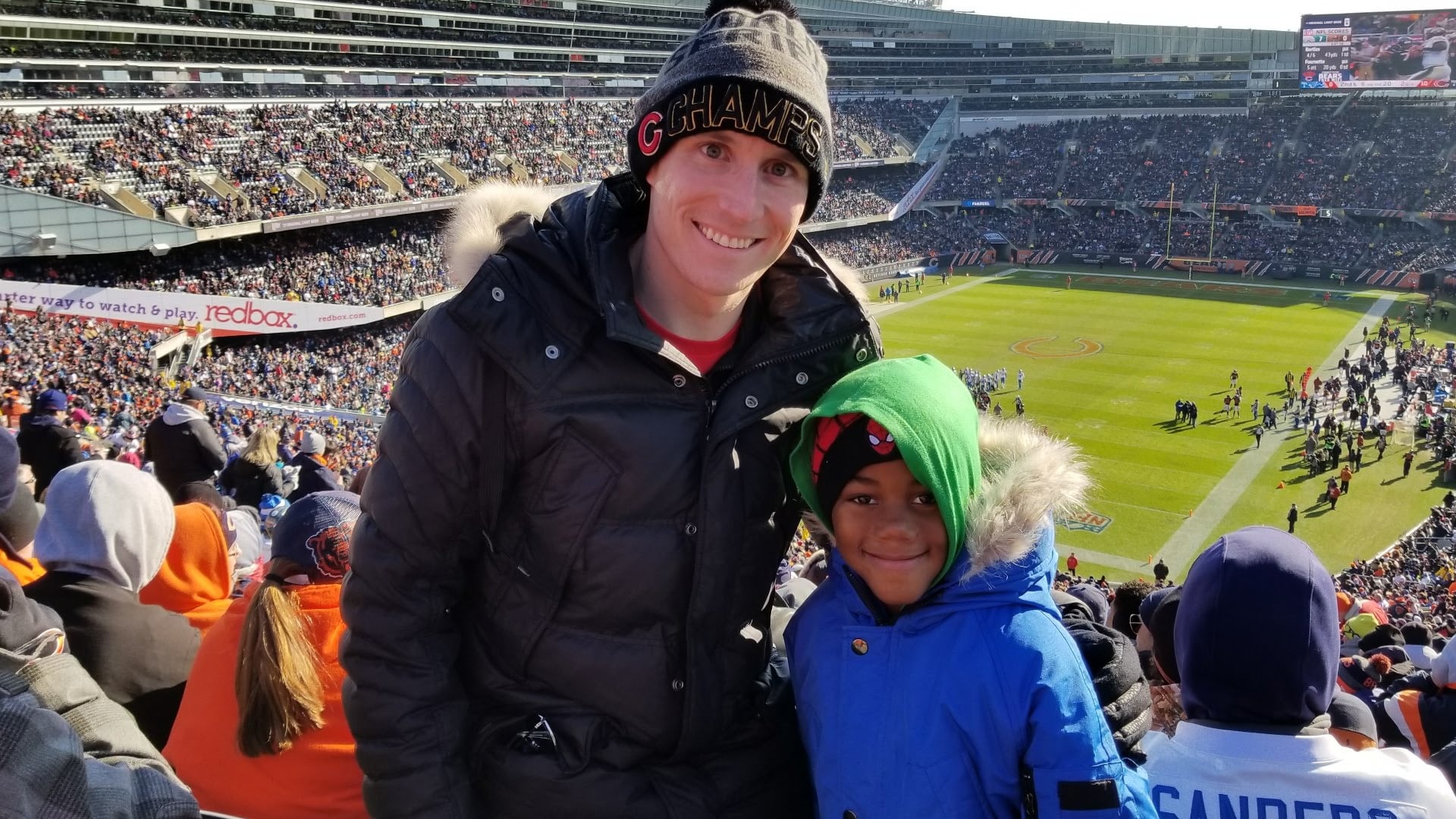 Bears Share
The Bears Share ticket donation program has been in effect since 1993, benefiting numerous local charities. Tickets can now be donated online through STH Central. Simply log in to your personal account and select "Manage My Tickets." Select the ticket(s) you wish to donate and select "Donate To Charity." The tickets will automatically be forwarded to Bears Care, the team's charitable arm, at BearsCare.Share@bears.nfl.net for distribution to area not-for-profit organizations. The original ticket(s) become invalid. Donations must occur four (4) business days prior to the game to allow for distribution. Donors will receive an email acknowledgement which should be retained for tax purposes.
Tickets can also be mailed to the following address: 
Bears Care
1920 Football Drive
Lake Forest, IL 60045
Tickets must arrive via mail to the Bears Care office at least four days prior to the game. Please include your name, mailing address and email address with the tickets.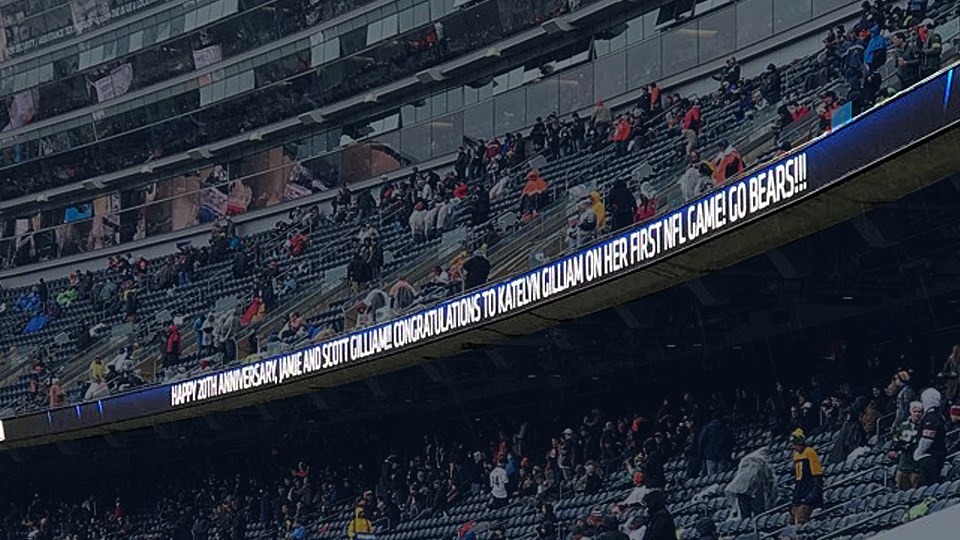 Gameday GRRReetings
Bears Care, the charitable arm of the Chicago Bears, would like to offer fans the unique opportunity to send special greetings to a friend or loved one on the LED ribbon panels at Bears home games.
Your message may contain up to 90 characters (including spaces and punctuation) and will run once at the end of half-time on the panels on both the east and west sides of Soldier Field.
All message requests must be submitted online. Requests must be received by noon, six business days prior to the game you are requesting, e.g. requests for the October 19th game must be received by October 10th. Requests will be considered in the order they are received.
Please click here for more information about Gameday GRRReetings.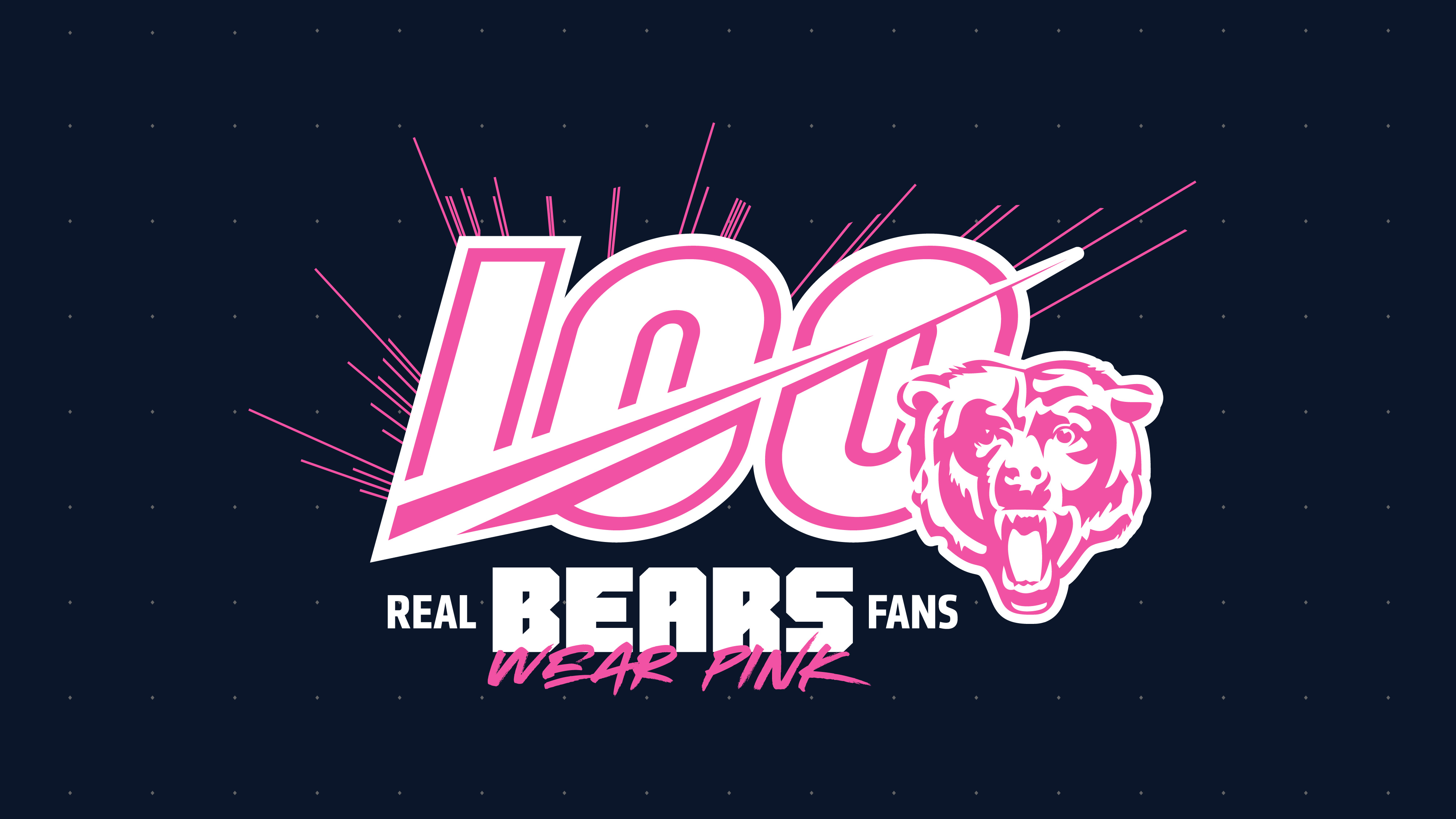 Real Bears Fans Wear Pink
Thank you to all those who supported the 2019 Real Bears Fans Wear Pink campaign, and to Advocate Heath Care, the Official Health Care Provider of the Bears, who once again partnered with Bears Care to help promote this important initiative. Through your generosity, Bears Care will be able to continue to support organizations providing critical services to breast cancer patients and their families in the Chicagoland area.
If you didn't get your 2019 shirt yet, a very limited amount are still available online.
Questions? Please contact madeline.felipez@bears.nfl.net.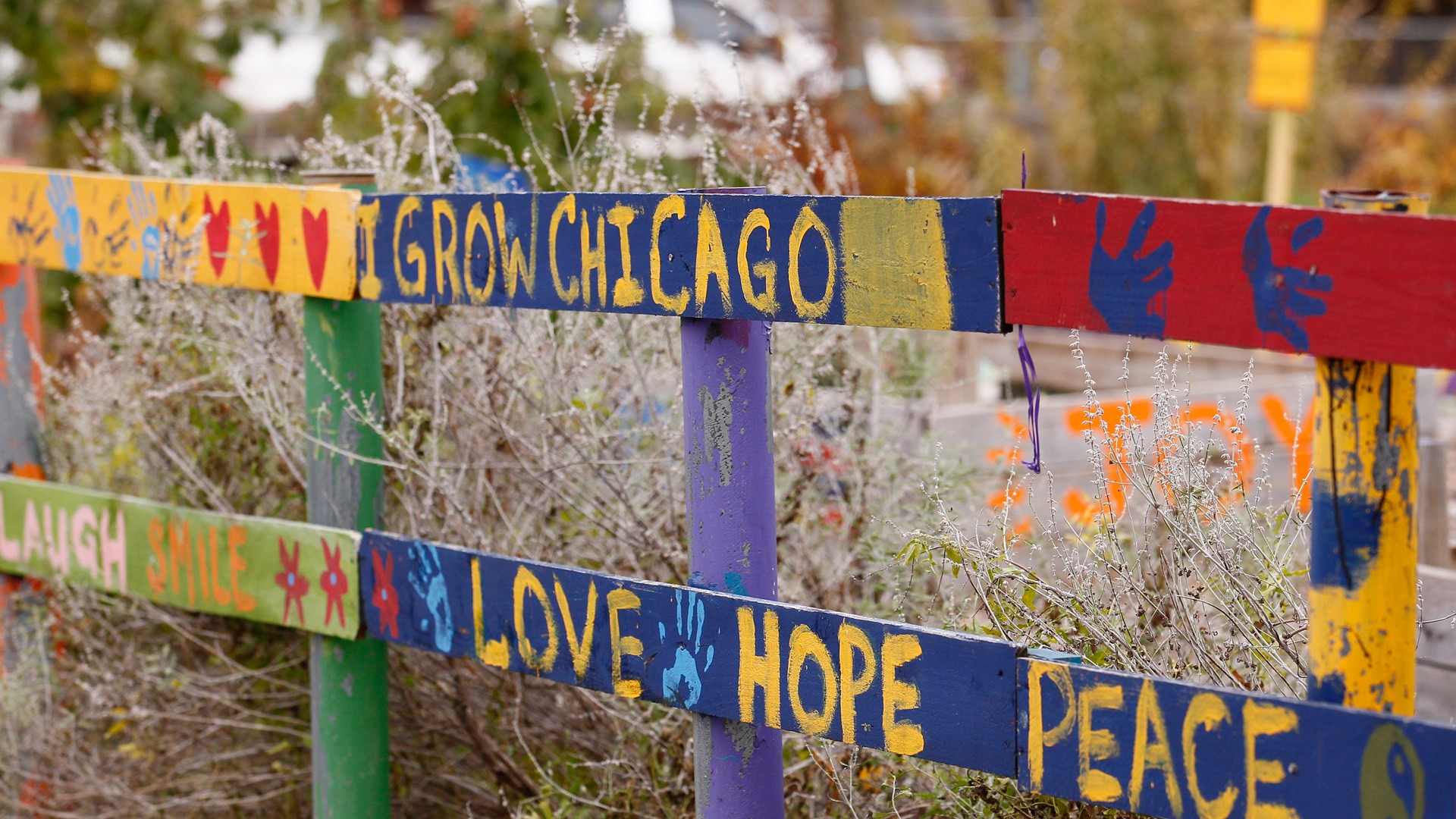 Partner Spotlight
I Grow Chicago
Bears Care teamed up with I Grow Chicago in 2018, an organization focused on community connection, skill building, peace and opportunity in the Englewood neighborhood on Chicago's south side. Bears staff visited the Peace Campus in June as part of an annual organization-wide volunteer effort and helped with gardening, painting and neighborhood clean-up. The group also began interior demolition on an abandoned property that is being renovated and will serve as I Grow Chicago's Family Resource House when complete. Bears Care recently awarded $81,000 to I Grow Chicago to support the building rehab which included $31,000 secured through the NFL Foundation Club Social Justice Matching Grant. Support from Bears Care and the Chicago Bears is helping expand the group's work in restorative justice, community building, and mentorship.
I Grow Chicago (IGC) operates its Peace House on the 6400 block of South Honore in West Englewood. It serves as the cornerstone of the Peace Campus, where residents can find tutoring help, yoga classes, art and music events, and a general safe space to exist, free of judgment. IGC, which is built and run primarily by lifelong residents of Englewood, believes that peace and justice are intertwined, that everyone has value, and that each day offers a chance for peace. IGC helps residents "survive to thrive," supporting individuals seeking to turn their lives around with everything from financial support to workforce training, from addressing trauma and skills deficits to providing supplies needed to champion these individuals and change their community. For additional information about I Grow Chicago, visit https://www.igrowchicago.org/.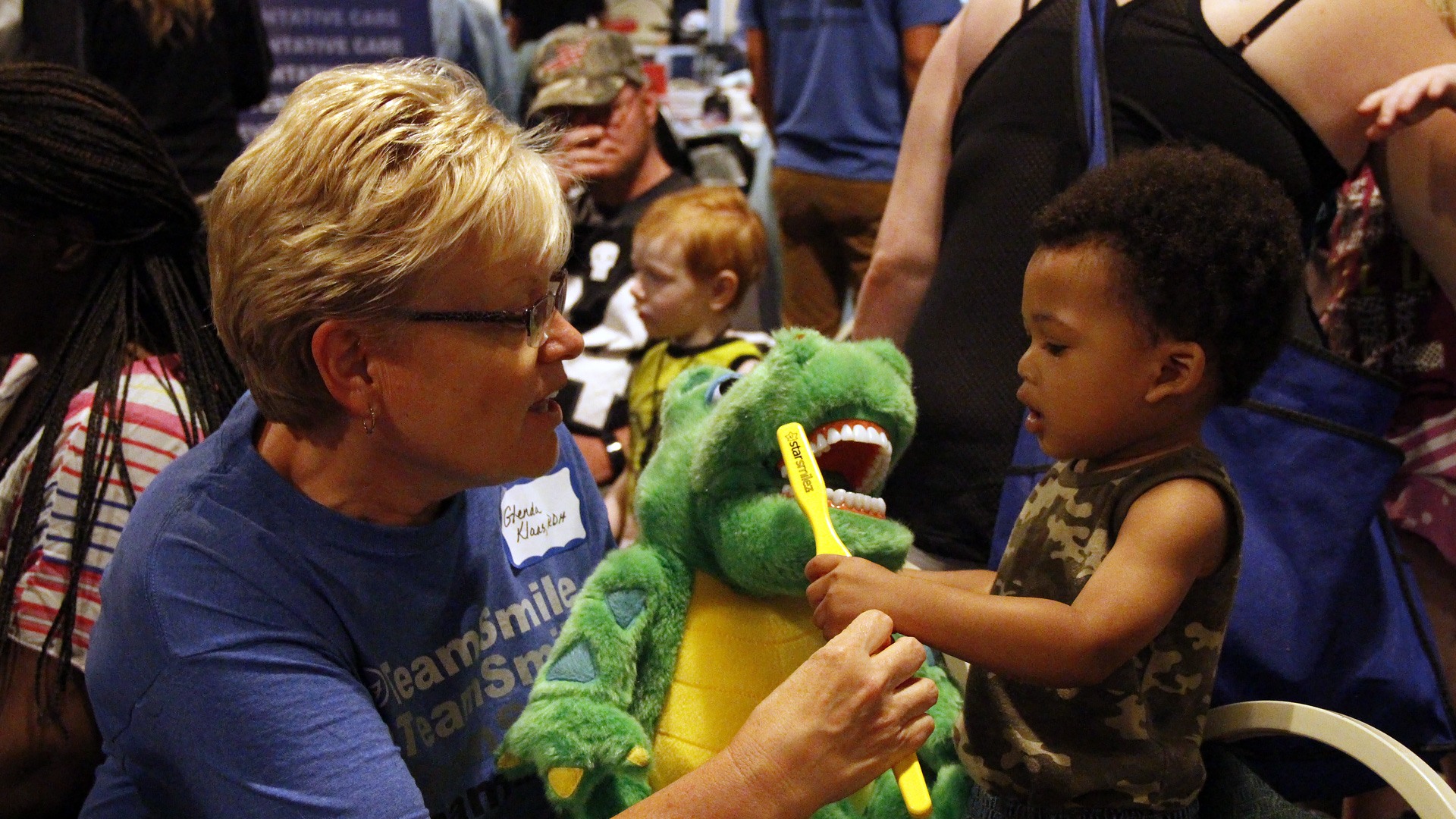 Back to School Fair
Thank you to all who generously contributed to making the 11th annual Back to School Fair at Chicago Bears Training Camp on Saturday, July 27, 2019 a huge success! Bears Care teamed up with Catholic Charities-Diocese of Joliet and Team Smile to host over 1,000 deserving children along with their parents at the event, and provided an array of health, dental and social services to those in attendance. Children received their school supplies, books, and new backpacks for the upcoming year and enjoyed entertainment by DJ Kirby, a visit from Staley and some of their favorite Chicago Bears players, an appearance by Coach Nagy, and many other fun activities. Bears Care is proud to have the support of Bears partners Dr Pepper, Dunkin', PNC, Testa Produce, Goodwill, Mercedes-Benz, and Meijer in creating a special day for Kankakee-area families.
Team Up with Bears Care
With generous support from the Bears and their fans, Bears Care works year-round to build community, opportunity and hope across Chicago. Text "Giving BearsCare" to 484848 or visit chicagobears.com/bearscare to donate and team up with Bears Care.