Bears Care | Chicago Bears Official Website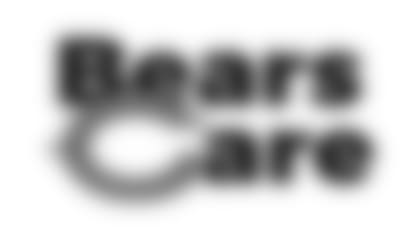 Bears Care was established as a fund of the Robert R. McCormick Foundation in 1995, a partnership that continued until 2005 when Bears Care incorporated as a 501 © 3 organization. Throughout this time, Bears Care has been committed to improving the quality of life for people in the Chicagoland community especially disadvantaged children and their families, through targeted programs supporting education, youth athletics and medical research and health awareness programs focusing on breast and ovarian cancer. Bears Care has issued grants totaling over $27.1 million to over 200 qualifying agencies since 2006.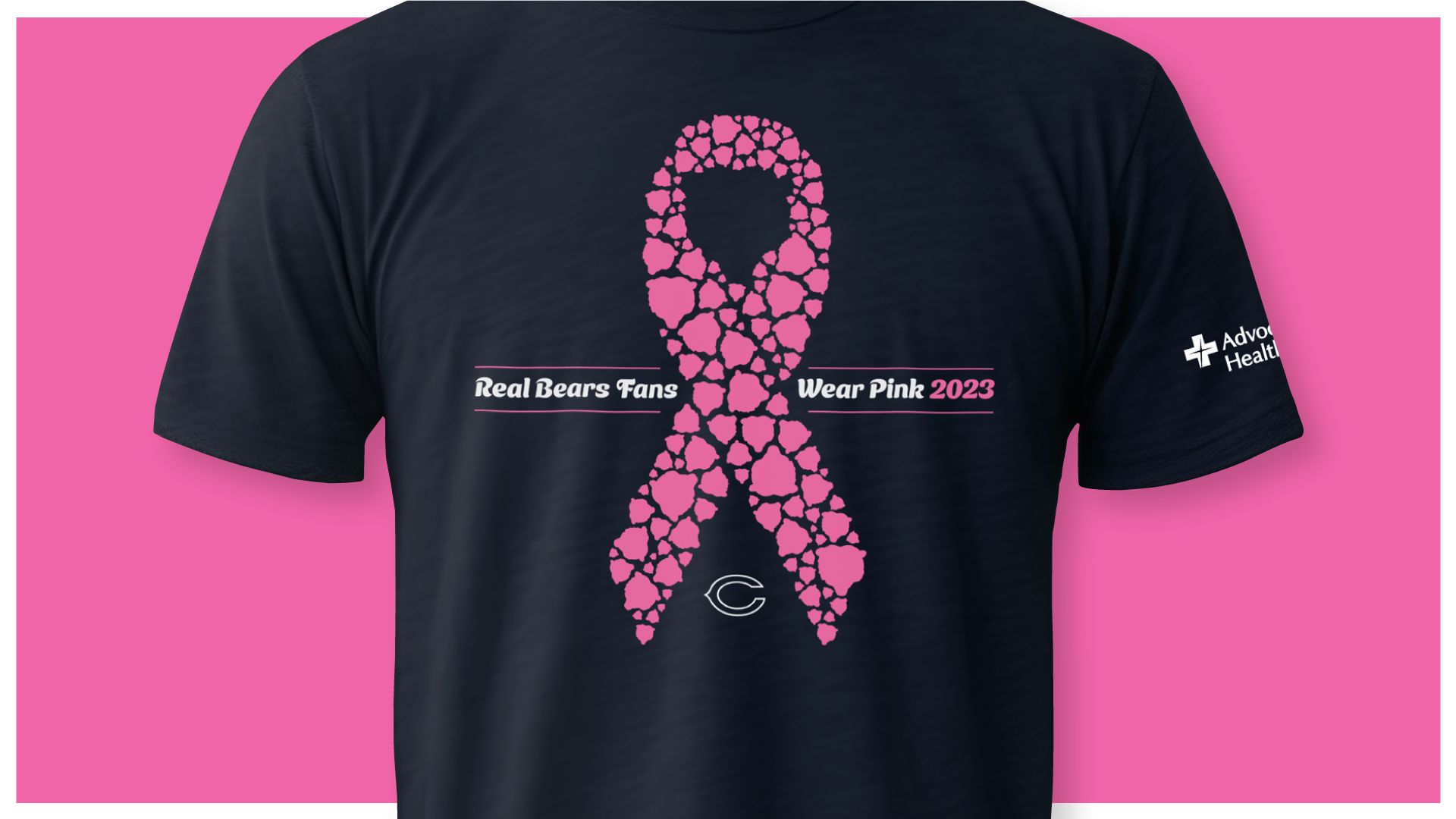 Real Bears Fans Wear Pink – Purchase your shirt today!
Bears Care will celebrate 16 seasons of Real Bears Fans Wear(ing) Pink this fall. This important initiative raises funds that help neighborhood organizations across Chicagoland provide critically needed services to breast cancer patients, survivors, and their families. The wide range of programs supported by our combined efforts include nutrition and exercise courses, mental health supports, and navigation services, and those that provide access to wigs and prosthetic bras, family meal deliveries during treatment, and transportation assistance to patients in underserved communities. Visit chicagobears.com/pink to see this year's shirt and place your order!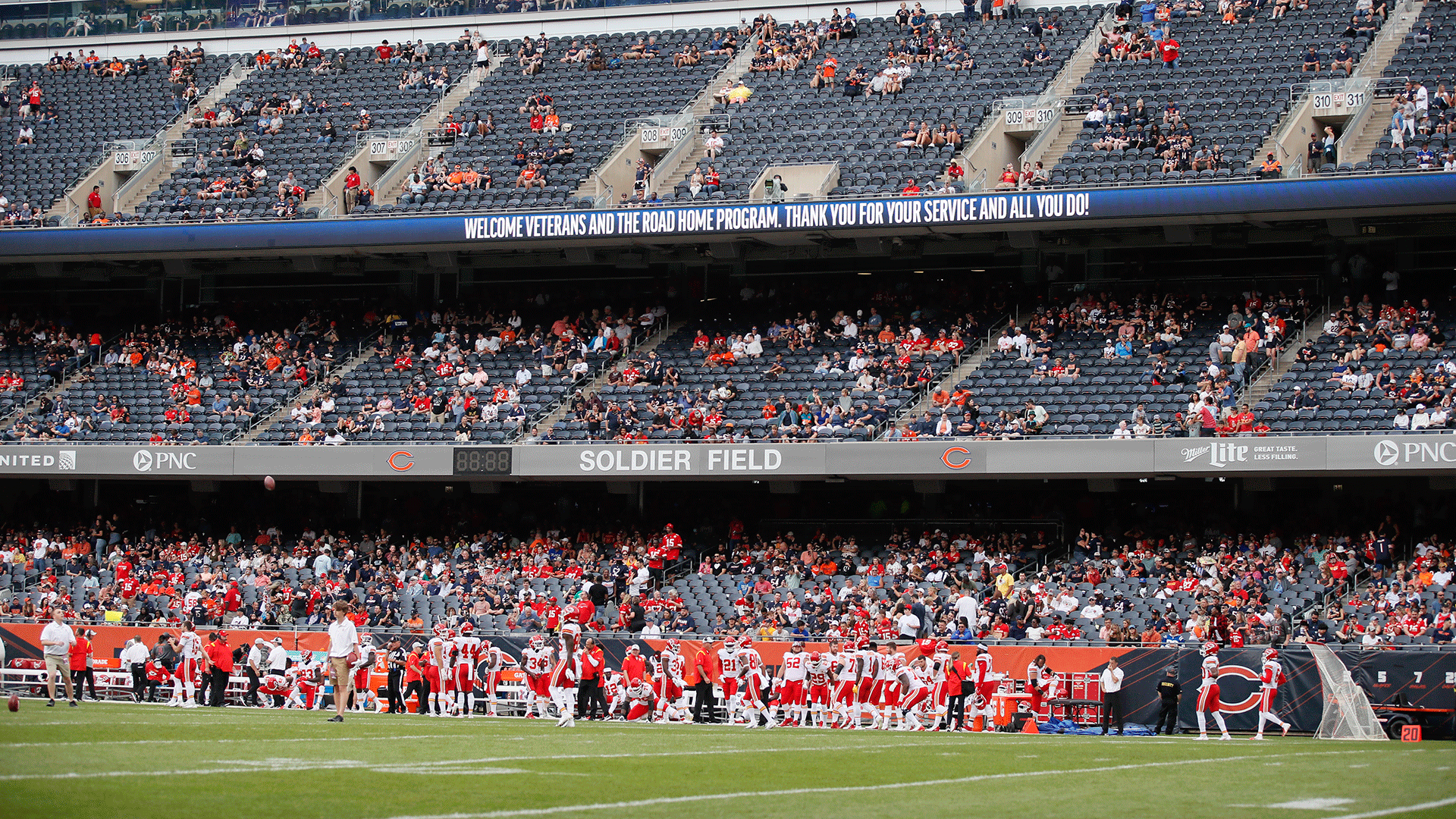 Gameday GRRReetings
Bears Care, the charitable arm of the Chicago Bears, would like to offer fans the unique opportunity to send special greetings to a friend or loved one on the LED ribbon panels at Bears home games.
Your message may contain up to 100 characters (including spaces and punctuation) and will run once at the end of half-time on the panels on both the east and west sides of Soldier Field.
All message requests must be submitted online. Requests must be received by 12 p.m. CST, six business days prior to the game you are requesting, e.g. requests for the September 10th game must be received by August 31, 2023. Requests will be considered in the order they are received.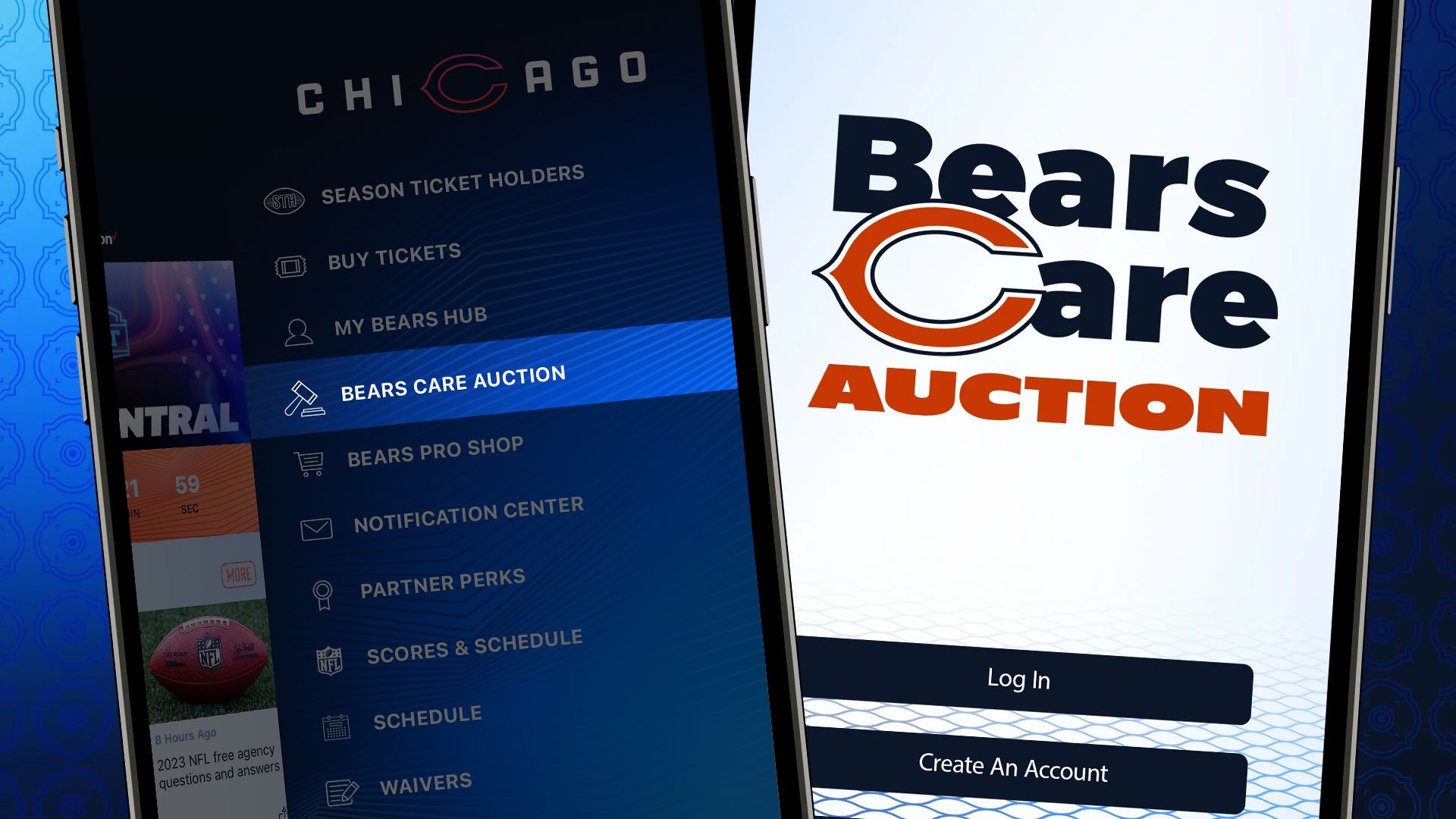 Auction Feature on the Chicago Bears Official App
You can now bid to win one-of-a-kind game-worn items, exclusive memorabilia and more with the Auction Feature in the Chicago Bears Official App! All proceeds benefit Bears Care, the charitable arm of the Chicago Bears, and purchases are tax deductible.
To participate, follow these simple instructions, and place your bids:
Download the Chicago Bears Official App from the App Store or Google Play Store
Tap More
Tap Bears Care Auction
Start bidding!
We upload new items all the time! Be sure your notifications are turned on so you know right away when a new Chicago Bears treasure is available for bidding:
Go to the Settings section in your phone
Turn on notifications for the Chicago Bears Official App
Go to the Chicago Bears Official App
Tap More
Tap Settings
Turn on notifications for Auctions
Donate
If you would like to donate to Bears Care, the charitable arm of the Chicago Bears, please click here.
Reach out to Haley Zimmerman, Bears Care Coordinator, at Haley.Zimmerman@bears.nfl.net if you would like to host a fundraising effort benefitting Bears Care.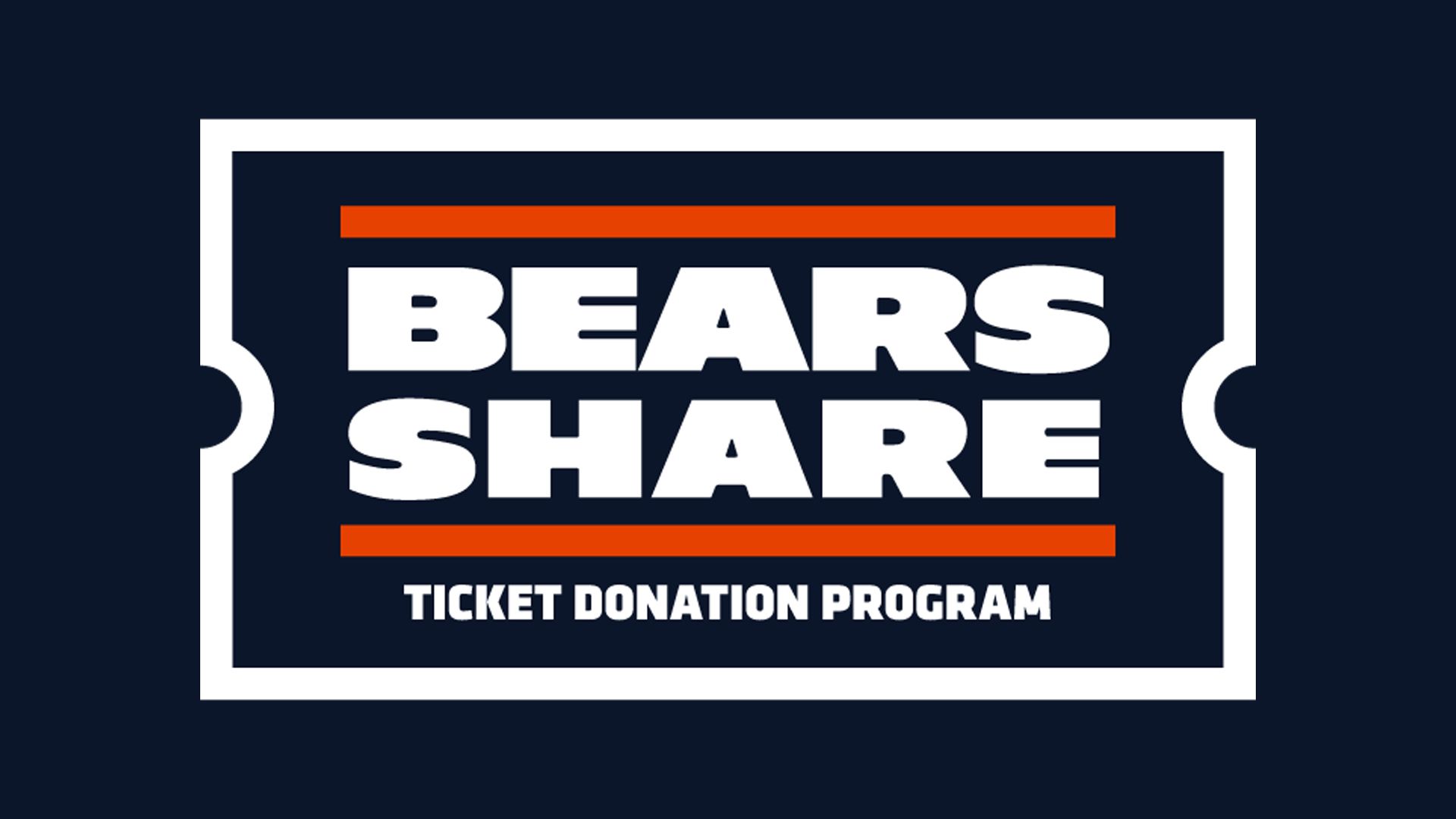 Bears Share
The Bears Share ticket donation program has been in effect since 1993, benefiting numerous local charities. Tickets can now be donated online through STH Central. To participate, select "Manage My Tickets" on the Chicago Bears Ticket Info page on ChicagoBears.com. Select a game/event, click the "More" icon above your seat information, then click on the "Donate" button from the drop-down menu to complete the transfer. The tickets will automatically be forwarded to Bears Care, the team's charitable arm, which administers the program and shares the tickets with area not-for-profit community partners for distribution to their clients and those they serve. The original ticket(s) become invalid. Donations must occur four (4) business days prior to the game to allow for distribution. Donors will receive an email acknowledgement which should be retained for tax purposes.
Back to School Fair
On August 5, Bears Care welcomed more than 1,500 guests from underserved communities in Lake and suburban Cook County to attend Enjoy Illinois Chicago Bears Training Camp at Halas Hall. As part of the Back to School Fair, Bears Care collaborated with several long-time partners and community partners to provide students with free dental care (TeamSmile), books (Bernie's Book Bank), backpacks with school supplies (PNC Bank), food samples and lunch bags (Good Foods), haircuts (Funk's Barbershop) and immediate care services (Advocate Health Care). Other organizations that supported and donated to the event are Dr Pepper, Northern Illinois Food Bank, Shell, and Steinhafels.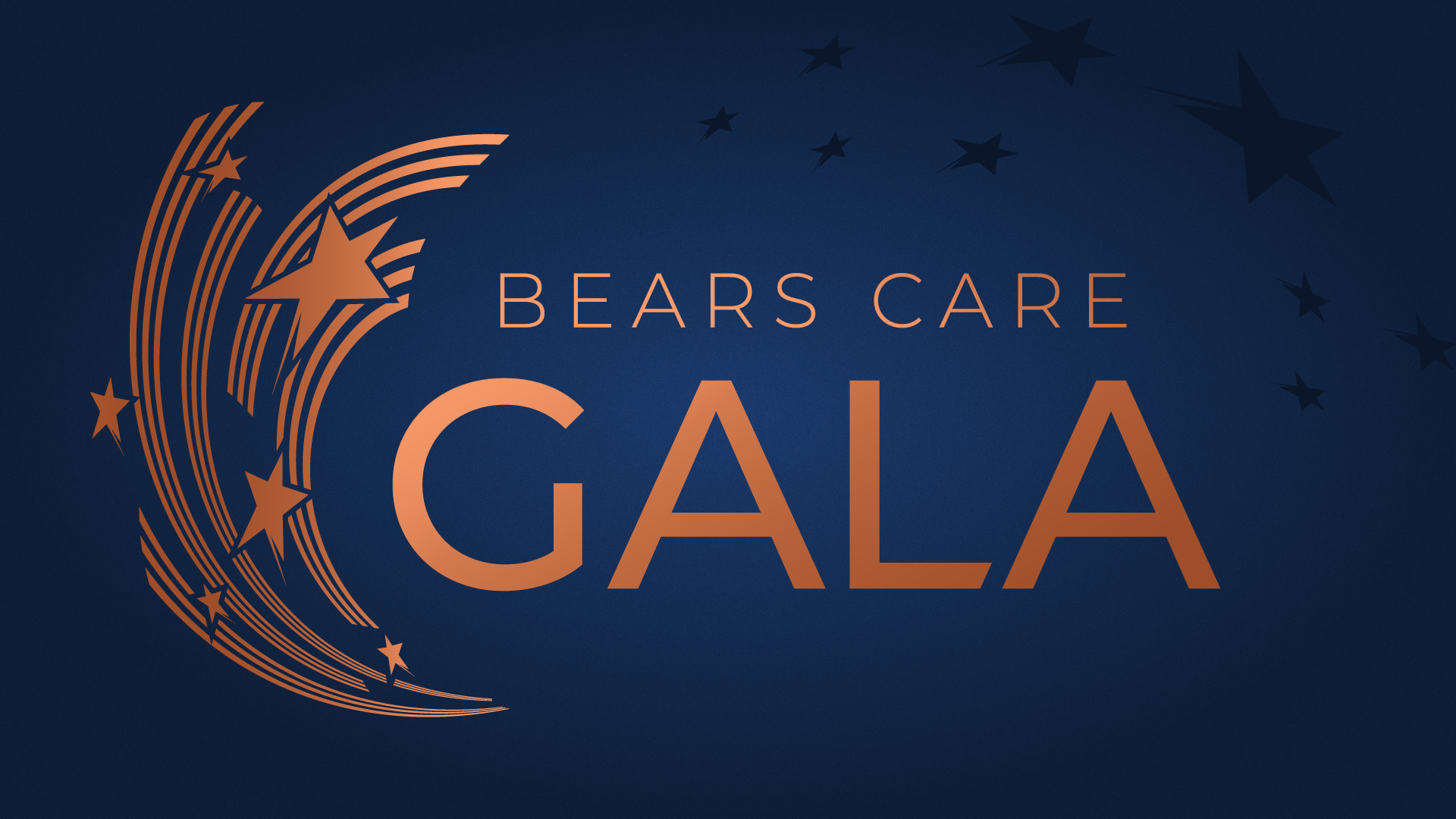 Bears Care Gala
Thank you for your past and continued support of the Bears Care Gala. Through your generosity, Bears Care is able to continue to support organizations advancing the fight against breast and ovarian cancer. Check back in early 2024 for information on next year's Bears Care Gala.
Partner Spotlight
Greater Auburn Gresham Development Corporation
A Bears Care partner since 2016, Greater Auburn Gresham Development Corporation (GAGDC) has worked to revitalize its community by supporting educational initiatives, senior services and comprehensive economic revitalization. They have also been addressing health inequity in the Auburn Gresham neighborhood by spearheading the development of the Healthy Lifestyle Hub. The Hub, which opened in September 2022, is home to GAGDC offices, a full-service health center and other social service organizations supporting workforce and community development. Bears Care and the Chicago Bears together contributed $611,000 to the project, helping to build out a high-tech community meeting room and teaching kitchen in the Hub.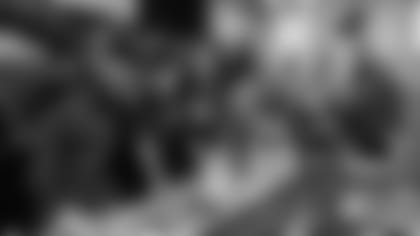 Help Bears Care Tackle the Needs of Our Community
With generous support from the Bears and their fans, Bears Care works year-round to build community, opportunity and hope across Chicago. Click on the "Donate" button above to team up with Bears Care.