Gameday Staff Recognition | Chicago Bears Official Website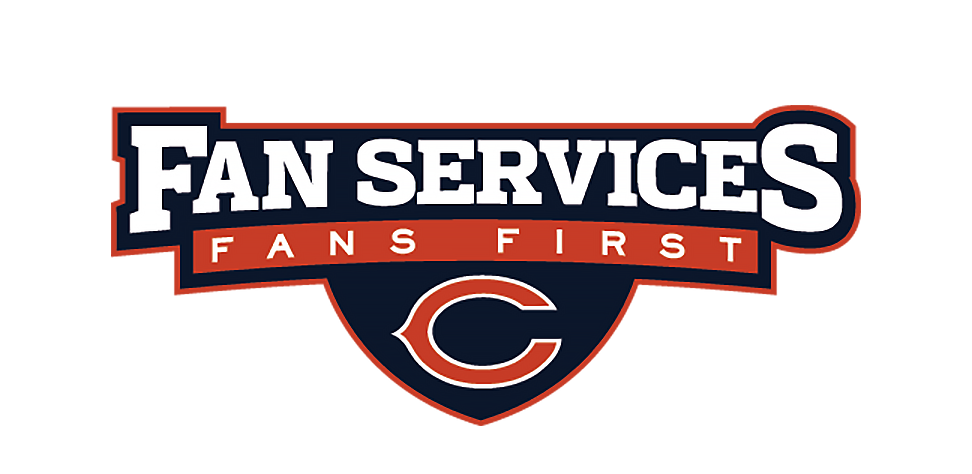 The Chicago Bears would like to recognized gameday staff members who go "above and beyond" their regular duties and responsibilities. These individuals show consistent commitment to their job, co-workers and our fans. To earn the award, the staff member has to be nominated by a supervisor, co-worker or fan. Have a gameday staff member that you would like to nominate? Nominate them below.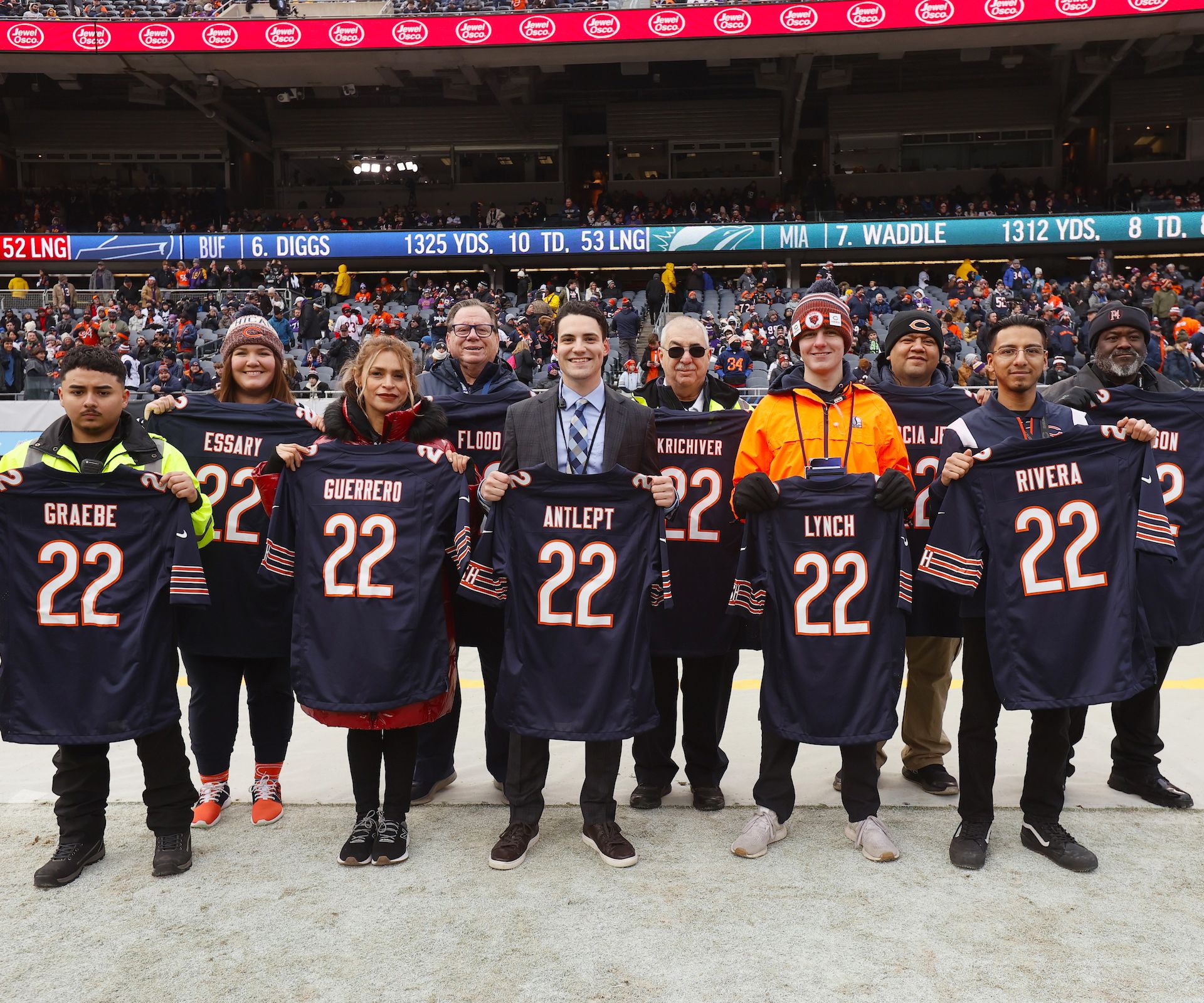 The Chicago Bears recognize the following Gameday Heroes of the Year for their contributions to The Bears Way customer service initiative:
Ben Antlept, Aramark
Kim Essary, Chicago Bears
Ron Fitch, East Lake Management
Marty Flood, ASM
Abraham Garcia Jr., Monterrey Security
Anthony Graebe, SP+
Azucena Guerrero, Anchor World Cleaning
Mark Krichiver, Event Medical Solutions
Eddie Lynch, S3
Kelvin Mason, P4 Security
Juan Rivera, Delaware North
Thank you for providing excellent care, safety and service to the best fans in the NFL during the 2022 season.
Gameday Staff Recognition Form
Nominations - 2022 Season
​​Vikings- Game 10
Erika Carlson
Jonathon Holbach
Sonya Prater
Bills - Game 9
Alonso Molina
Anna Marema
Bill Urban
Brian Zeff
Deloris Swain
Devon Newbury
Erika Carlson
Imani Gilbert
Isaac Norten
Jessica G
Leo Arcos
Luis Campos
Mekkayla Rollins
Otis Brown
Robert Landing
Seth Goodman
Tracey Campbell
Trey Manchester
​Eagles - Game 8
Anthony Ayeni
Barbara Woodson-Silas
Brittany Sheehan
Cameron Agno
Collette Hankin
Elizabeth LaBue
Giovanni Mendoza
Jason Wosik
Jeffrey Winfert
Jeff McDaniel
Jonathan Holbach
Jon Sargalis
Mel Gregory
Michael Lyons
Mike Barker
Nancy Swimm
Scott Baackes
Tavares Bell
Tonia Triggs
Yvette Mays
Packers - Game 7
Aaliyah Davis
​Abraham Garcia
Bill Urian
Brett Brueske
Denise Annoreno
Donovan Kowal
Jamel Bolden-Duke
Jason Wosik
Jáyna Moore
Kara McGrath
Levi Villaneuva
Liza Perry
Margaret Jamka
Michael Chevry
Robert Clark
Tonia Triggs
Trey Manchester
Zach Paradis
​Lions - Game 6
Beth Wilson
Braden James
Brianna Johnson
Chris Jiminez
Eddie Lynch
Edgar Jiminez
Ellen Klesta
Eliot Rodriguez
Francesca Valle
Julian Hernandez
Litzy Garcia
Maria Aguierro
Maya Arrenado
Recco Sorrels
Ron Fitch
​Dolphins - Game 5
Cole Fiorenza
Diego V. Lopez
Eddie Lynch
Erica Wilkins
Ernestine Walton
Gio Lucheto
Hayley Hampton
Jasmine Hernandez
John Maher
Julian Arias
Kevin Hamptonton
Kyle Jonas
Lasinda Thompson
Law Jones
Lillie Whitehead
Margo McClintic
Mya Haupt
Michael Malone
Otis Brown
Raul Magaña
Rita Sexton
Samantha Magyar
Sean Greenfield
Sonya Prater
Commanders - Game 4
Adrian Morell
Alassane Bah
Alseiny Bah
Areather Leachman
Austin Pilaski
Brijet Watkins
Davisha Flowers
Efren Sanchez
Jason Wosik
Jorge Sanchez
Melody Owens
Sally Mateyka
Satara Hale
Summer Black
Tony Payne
Texans - Game 3
Amari Smith
Anthonee Graebe
Benita Wilford
Bill Urban
Brianna Johnson
Cheryl Thompson
Cornelius McDade
Danielle Brooks
Deanna Sanders
Debbie Snowden
Eddie Lynch
Genijah Vanderbilt
Jackie Meyers
Jacob Jurka
Jenna Fiehweg
Jesus Cahzontzin
Kara McGrath
Katherine Thompson
Kimberley Foster
Kristin Miranda
Latrice Henderson
Lavon Pettis
Lyndsey Field
Rahsaan Liddell
Samantha Stefanski
Shadiamond Tatum
Shavon Mason
Stephanie Huber
Tyrese Jackson
Vanessa Graebe
49ers - Game 2
Erika Carlson
Christopher Church
Natalie Dowell
Monk Guerrero
Ray Hernandez
Aaron Magnuson
Tony Morales
Dave Olivia
Dessa Plants
Erik Stokes
Lasinda Thompson
Carlos Torres
Chiefs - Game 1
Ben Antelpt
Law Jones
Dessa Plants
Diane Regner