Michael McCaskey was instrumental in renovation of Soldier Field, building of Halas Hall
---
---
When Michael McCaskey fused his love of football and architecture, he helped create two state-of-the-art facilities for a Bears franchise that's been owned and operated by his family since the inception of the NFL in 1920.
Michael McCaskey loved football and architecture.
And when the longtime Bears executive fused his two lifelong passions, he helped create two state-of-the-art facilities for the NFL franchise that's been owned and operated by his family since the inception of the league in 1920.
McCaskey, who passed away May 16 at the age of 76 after a lengthy battle with cancer, was instrumental in the renovation of Soldier Field and the building of Halas Hall, the team's training facility in Lake Forest.
McCaskey was playing tennis at a club in Massachusetts in the mid-1990s when he first met Ben Wood, an architect who eventually would be commissioned to help design the new Soldier Field. The two men faced each other in a doubles match at the private club before meeting for dinner later the same night with a group of mutual friends.
"When it came time to pay the bill, Mike took out his credit card and I could see that it said 'Chicago Bears' on it," Wood said. "I said, 'Are you a big Bears fan?' He said, 'Yeah,' but he didn't tell me who he was. He was so modest. He didn't walk around with a badge on saying, 'I'm a member of the family that owns the Bears.'"
Wood didn't discover his new friend's true identity until two months later when McCaskey called him seeking advice about finding an architect to design a new pro football stadium. Although the Bears didn't move in permanently until 1971, Soldier Field had opened in 1924 and had become obsolete and outdated.
After vetting several firms, McCaskey ultimately decided on Wood and his partner, Carlos Zapata, to spearhead the enormous $606 million project. They worked alongside Dirk Lohan and his Chicago-based architecture firm.
McCaskey was involved in every aspect of the new venture. First, he and Wood traveled to all Bears road games on the team charter one season to study other NFL stadiums and gather input from opposing team owners.
"Mike came from an academic background, so he was very thorough in his approach to problem-solving," Wood said. "So we would sit with the owner, somebody like [the Cowboys'] Jerry Jones, and we would ask him, 'What do you like about your current stadium and what would you do different?'"
Late in the year, McCaskey and Wood continued their research in Italy, visiting several different soccer stadiums that had hosted the 1990 World Cup soccer tournament, including facilities in Milan, Rome, Bari and Florence.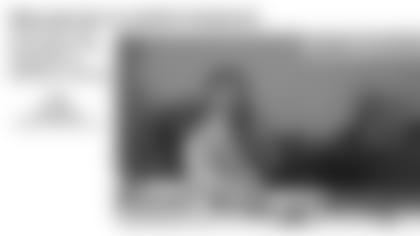 It was ultimately decided that the new stadium would be built at the site of the old Soldier Field. One of the first steps involved Wood encouraging McCaskey to bring the electronic range finder he used on the golf course to Soldier Field so they could measure the distance from the top of the seating rim on one side of the stadium to the other.
Over the next 18 months, McCaskey flew east about once a week to visit Wood's studio office, which was located in downtown Boston in an old warehouse on the riverfront.
"Mike would spend all day in my studio asking questions," Wood said. "And they were not throwaway questions; they cut to the essence of what the design was trying to achieve. I give Mike a lot of credit. He set out to study every aspect of stadium design, even though his training was in business."
Wood revealed that McCaskey and actor Robert Redford were the most engaged clients he's ever worked with.
"He and Mike shared the same sort of relentless pursuit," Wood said. "They didn't want to experiment; they wanted to innovate. It's a big difference. When you experiment, there's a risk involved. When you innovate, you're taking the next step towards creating a solution."
One major innovation in the new Soldier Field was that it became the NFL's first modern asymmetrical stadium. It was built with all of its 133 luxury suites and 8,600 club seats on the east side of the building and only non-club seats on the west side. That enabled all fans to afford even the best seats in the house.
While 40 percent of the seats were on the sidelines and 60 percent in the end zones at the old Soldier Field, those numbers were reversed in the new stadium. In addition, all seats were an average of 37 feet closer to the field.
"Mike wanted to give every fan the best possible experience of going to a Bears game, so that no one had a bad seat," Wood said. "He kept saying that no one can have a bad seat. That was sort of the mantra."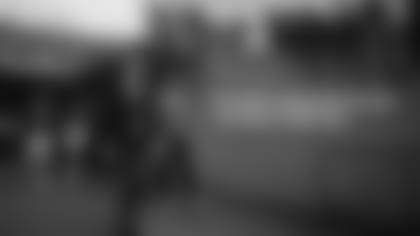 Ann Carey, who worked closely with McCaskey on the project as the Bears' director of stadium development, described the new Soldier Field as "very out of the box for the NFL."
"People kind of built what was already being built and Mike had an intuitive way of knowing that what's fine for other people might not be the best for the Bears," Carey said. "So he really had taken a very holistic view of what makes a wonderful stadium. He wanted to make sure fans were experiencing the game, the event, the team, the legacy—all of it—as intimately and correctly as possible.
"And he was the driver on that. He picked the architect. He picked the criteria that were important he thought to keep as the main focus as we managed through what we were building. And he didn't do it in a vacuum. He did it with a lot of intel and insight and questioning of all sorts of people on why something was good or bad and what made it good or bad."
Carey marvels at how thorough McCaskey was throughout the entire process.
"Mike was a big thinker," she said. "He didn't just delve into things. Mike was very good at resourcing the right people to give him a lot of information and a lot of data to distill down and really understand a path. He didn't do whatever everybody else did. But he also didn't put an ego in front of it. He was always a learner as well as a teacher."
Details were very important to McCaskey.
"He was also concerned with having enough tailgate area," Wood said. "That [Waldron] parking garage was specifically designed so that the top level could be used for tailgating. A lot of people said, 'Kick out the tailgaters; we don't need them.' But he said, 'No, those tailgaters are part of our tradition.'"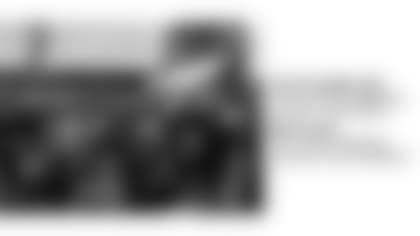 The new Soldier Field opened on Sept. 29, 2003 when the Bears hosted the rival Green Bay Packers on Monday Night Football. The project was completed in 20 months, a record for a sports stadium in the United States. A completely new structure was built inside the old stadium, with only the historic colonnades and part of the south wall remaining intact.
The new 61,500-seat facility featured two 82-foot-by-23-foot video scoreboards, a three-level club lounge, wider seats with cup holders, an open-air courtyard inside Gate 0 and 1,000 television sets scattered throughout the stadium.
"Mike did what everybody said was impossible and that was renovate Soldier Field into a state-of-the-art sports venue," Wood said.
"We talked about legacy a lot when we were designing the stadium. Mike said, 'This is my family's legacy'—not his legacy but the family's legacy, and I think it was his greatest achievement."
The new Soldier Field also included a 280-foot war memorial water wall just outside the facility, a four-level underground parking garage north of the stadium, and 19 additional acres of green space on the museum campus highlighted by 1,400 new trees, a winter garden and a sledding hill.
McCaskey, who served as Bears CEO/president from 1983-99 and chairman from 1999-2011, was extremely proud when the project won a prestigious Patron of the Year Award from the Chicago Architecture Center.
"We thought Soldier Field was bold, it was modern, it really represented Chicago in terms of forward thinking, and it was because of his vision," said Lynn Osmond, president and CEO of the Chicago Architecture Center.
"The architects loved working with him because he was such an architecture geek. When you went to his office, he had all these architecture books and he just would sit and go through them and talk about them. He really had a vision for what Soldier Field could be, and he fought the odds and he did it."
McCaskey was also very involved in the Bears erecting a brand new training facility just northeast of I-294 and Route 60 in Lake Forest. They relocated to the new Halas Hall in the spring of 1997, leaving the original Halas Hall on the campus of Lake Forest College about four miles away.
The move provided the team its own private campus that included an indoor practice facility in addition to space that recently was further developed to include a total of four outdoor practice fields and 305,500 square feet of indoor training and office space.
"Michael recognized the need to improve our headquarters to provide the best resources to our players and coaches," said Bears President and CEO Ted Phillips. "We had only one practice field at the time and had to travel to a temporary indoor facility when the weather was bad. These circumstances weren't uncommon across the NFL at the time, but we knew we could do better."
The new $23 million Halas Hall facility was located on a secluded 38-acre plot and featured a 98,000-square foot building that was more than three times bigger than the original Halas Hall, the Bears' home since 1979.
The complex also included a weight room that was four times larger than the old one, two-and-a-half practice fields including one heated with 14 miles of underground tubing, nine classrooms and a 150-seat theater.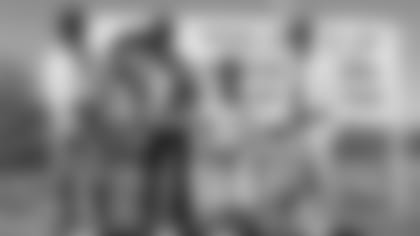 In designing the new Halas Hall, the Bears studied more than 15 NFL facilities as well as 20 college complexes.
"It was important to [Michael] to make sure our players had a working environment that maximized their ability to condition, train and recover," Phillips said. "Additionally, Michael's design ideas incorporated and emphasized exterior light coming into the building and views of the playing fields from many of the offices and common areas. Many of the materials used from wood to concrete to steel were utilized to enhance the image of toughness, a trademark of the Bears' team identity.
"Our current site has been our home now for over 20 years. During the past two years we have added two more practice fields and a new football wing to our building, nearly doubling our space. Once again, we have one of the premier facilities in sports. Michael's vision back in the '90s is still paying dividends to the Bears today."