The Bears made several moves in their personnel department Wednesday, promoting Mark Sadowski to director of college scouting, Francis Saint Paul to national scout, David Williams to West Coast scout, Jeff King to pro scout and Chris White to pro scouting coordinator.
Sadowski replaces Joe Douglas, who left the Bears after one season to become vice president of player personnel with the Philadelphia Eagles.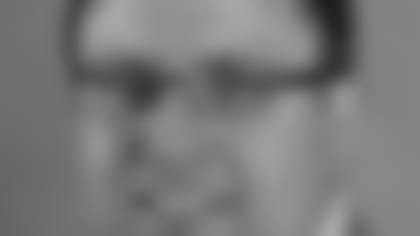 Sadowski has 19 years of scouting experience with the New Orleans Saints (1998-2005) and Bears (2005-16). He was Chicago's Southeast area scout (2005-12) and most recently held the title of senior national scout (2013-16). With the Saints, he worked as a pro scout (1998-99), NFS combine scout (2000) and Southeast area scout (2001-05).
Prior to joining the Saints, Sadowski served as defensive and special-teams assistant at his alma mater, Tulane University. He played safety for the Green Wave while earning his Bachelor of Science degree in engineering from Tulane while being honored as a member of the athletic department's "3.0 Club" and Dean's List.
The Chicago native attended St. Rita High School, where he played football, baseball, basketball and ran track while also excelling as an honor student and three-time student council president. In football he was a three-year varsity letterman that earned first team all-area, all-region, and all-Catholic League honors as a senior.
Saint Paul originally joined the Bears in 2012 as the team's West area scout.
He previously had worked on Northern Arizona's coaching staff for five years (2007-11), including the last four as a wide receivers coach. During his career at NAU, he coached three of the top six single-season receiving leaders in school history, and helped guide an offensive unit that ranked fifth overall in the FCS in passing and total offense in 2009.
Saint Paul played collegiately for Northern Arizona, finishing his career among the all-time receivers in school history, ranking second in touchdowns (19), ninth in receptions (113) and 10th in receiving yards (1,617). He was a sixth-round pick of the St. Louis Rams in 2001, and spent two seasons on the team's active roster and practice squad (2001-02), including Super Bowl XXXVI. He also had stints with the Jacksonville Jaguars (2003) and Carolina Panthers (2003).
Williams joined the Bears as a scouting assistant in 2012 after one season in the same role with the Kansas City Chiefs (2011). He has served as a pro scout for the Bears the past three seasons (2013-15). The Cleveland Heights, Ohio, native attended Hawken School where he was a three-time all-state running back and linebacker as well as offensive MVP his senior season. Williams attended Washington University in St. Louis and started his NFL career as an equipment intern for the Cleveland Browns in 2010.
King joined the Bears as a training camp/seasonal scouting intern in 2015 after an eight-year NFL career at tight end. He was drafted by the Panthers in the fifth round in 2006 (155th overall) out of Virginia Tech, where he played both football and basketball. He spent five seasons with the Panthers (2006-10) and concluded his playing career with the Arizona Cardinals (2011-13).
White joined the Bears in 2014 as a scouting assistant. He was an offensive lineman at Florida Atlantic University from 2007-10 before working as a football recruiting assistant at Florida State University (2013-14), helping the Seminoles to two top-10 recruiting classes. White entered the NFL as an intern with the Detroit Lions during training camp in 2013.