Dave Kmet was an avid Bears fan long before his grandson, Cole, a tight end from Notre Dame, was selected by their hometown team in the second round of this year's NFL Draft. 
So you can imagine the thrill that Mr. Kmet, who passed away last Saturday at the age of 80, experienced when Cole made his Bears debut in the season opener against the Lions, caught his first NFL pass a week later versus the Giants and scored his first pro touchdown Oct. 18 in a win over the Panthers.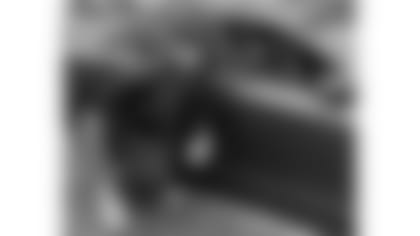 Mr. Kmet passed away due to pulmonary fibrosis and COVID-19. He was more than Cole's grandfather. He was also the husband of Marcia for 56 years, the father of four—including Frank Kmet, a Bears lineman in the 1990s—grandfather of 11 and great-grandfather of five. And, on a personal note, Mr. Kmet was also my gym teacher at Niles North High School, where he was a beloved teacher and head baseball and soccer coach for 30 years. 
Above all else, David William Kmet was a family man, as eloquently expressed in his obituary: "He always put his family first. He would sacrifice anything for them. His family was his life and his greatest accomplishment and made sure everyone knew it. It brought him great joy to have them all together. To know Dave, was to know a genuine heart and a genuine man. He was a man of his word and instilled that in his children and his daily life."