The Bears on Thursday announced plans for the Bears100 celebration in 2019-20, which will honor the organization's 100th season. Highlighting the year will be the Bears100 Celebration Weekend June 7-9, 2019, at Rosemont Convention Center.
The event will feature the ultimate gathering of fans, players and alumni. The entire 2019 team and coaching staff, along with Bears Hall of Famers and alumni are scheduled to attend. The weekend will include autograph sessions, photo opportunities, panels, memorabilia and merchandise sales, interactive games, kids activities and a walk-though Bears history zone. Bears100 Celebration Weekend is brought to you by Hyundai. Tickets are on sale NOW at ChicagoBears.com. Click here to purchase.
In 2019, the Bears will donate an additional $1 million--$100,000 per home game—to causes that help the Chicago area be the best it can be, based on fan recommendations.
As part of the 100th season celebration, the Chicago Bears Centennial Scrapbook will be released. Written by Hall of Fame sportswriters Don Pierson and Dan Pompei, the book will look back on the first 100 years of Bears history highlighted by interviews with Mrs. Virginia Halas McCaskey, the daughter of George Halas, who helped create the Bears and the NFL in 1920.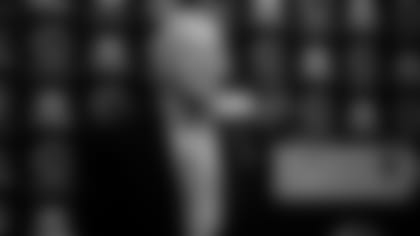 "There's never been one [other] family that's been involved with a sport for the entire history of the sport in the league," Pierson said Thursday at a press conference unveiling plans for the franchise's 100th season. "It would be like Dr. James Naismith, the inventor of basketball, still owning the Boston Celtics. It's just unheard of that the Halas-McCaskey family still owns the Chicago Bears."
The book is available for presale orders now at Chicago Bears Pro Shop locations and will be published in spring 2019. Book tour details will be available at a later date.
"It's not chronological; we think that would be boring," Pierson said of the book. "We separated it into sections: coaches, rivalries, players, because in each area, the Bears are really unique. There's nobody that has as many wins as the Bears. There's nobody [else] that ever won a game 73-0. There's never been a team like the '85 Bears. We make a point that it's the most memorable season in NFL history."
Pierson was joined at Thursday's press conference at Halas Hall by Bears chairman George H. McCaskey and Hall of Fame defensive lineman Dan Hampton.
During each Bears home game next season, the organization will pay homage to a different decade, celebrating key milestones and honoring alumni from that era.