Wondering about a player, a past game or another issue involving the Bears? Senior writer Larry Mayer answers a variety of email questions from fans on ChicagoBears.com.
Can you please send out an update on safety Brandon Hardin and let us know your thoughts on how he will fit into the defensive plans this year?
Garry G.
Calgary, Alberta, Canada
Brandon Hardin performed pretty well during offseason workouts. He definitely looks the part as an NFL safety; he's big, strong and athletic. The question mark with Hardin is staying healthy. After missing virtually all of his final season at Oregon State with a shoulder injury in 2011, he sat out his entire rookie year after hurting his neck in the third preseason game against the Redskins. Having missed two straight seasons, Hardin's No. 1 objective this year obviously is to stay healthy. If he can do that, I think he will make an impact on special teams and could step in and contribute at safety if either Chris Conte or Major Wright is sidelined by an injury.
I have seen Matt Blanchard play and wonder if he might not become the Bears' No. 2 quarterback. What have you seen of his progress so far this year?
Matt Blanchard certainly appears to be a better quarterback this year than he was last year as a rookie, throwing the ball with more zip and being more decisive. But I don't see him supplanting veteran Josh McCown as the No. 2 quarterback anytime soon. The Bears like McCown's experience and poise, and are confident that he's the best option to step in and play should Jay Cutler get injured. The biggest thing to me is that McCown has performed well when called upon, both late in the 2011 regular season and last preseason.
Will we see rookie Jon Bostic as the Bears' starting middle linebacker this season?
I'm receiving a lot of questions about the likelihood of Jon Bostic starting this season. I've been impressed with Bostic's speed and athleticism and am eager to see how he performs when the pads come on in training camp and the preseason. I think it will be tough for Bostic to win a starting job initially, in part because veteran middle linebacker D.J. Williams seemingly has something to prove in his first year with the Bears. However, with Bostic serving as the primary backup at all three linebacker positions, it's fairly realistic to assume that he'll play a key role at one of the spots on defense this season, possibly even as a starter.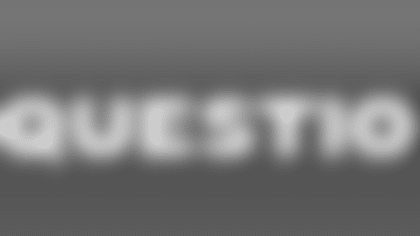 ](mailto:BearsChalkTalk@aol.com)