Wondering about a player, a past game or another issue involving the Bears? Senior writer Larry Mayer answers a variety of email questions from fans on ChicagoBears.com.
How has Jon Bostic handled the first-team reps with D.J. Williams injured?
From State of Sports on Twitter
Bears coaches are pleased with the progress that rookie second-round pick Jon Bostic has made in training camp while working with the first-team defense since veteran D.J. Williams sustained a calf injury last week. Bostic even called signals for the unit one day when Lance Briggs was being rested. I'm most impressed with Bostic's athleticism and speed. Here's what defensive coordinator Mel Tucker said about the Florida product on Monday: "He's getting better and better every day. It's a challenge for him, but he takes on a challenge. I really like his progress so far. We'll see how he goes. I think he's playing faster. His alignments are better, just more detailed, more precise in what he's doing. Those are some things that you look for."
Any chance that Matt Blanchard becomes the Bears' No. 2 quarterback this season barring injury?
I don't see that happening. The Bears are pleased with how second-string quarterback Josh McCown has performed in training camp, and they like having an experienced veteran in that role should starter Jay Cutler suffer an injury. McCown has appeared in 50 games with 33 starts over 10 NFL seasons and has shown the ability to play well in spot duty. His experience also makes him ideal to run the scout team in practice against the No. 1 defense throughout the season.
Seeing how running backs seldom stay healthy, is Armando Allen the favorite for the third spot behind Matt Forte and Michael Bush?
From Burkilonious on Twitter
Veteran Armando Allen is ahead of undrafted rookie Michael Ford for the third spot at this point, but that doesn't mean that can't change. The preseason games will be very important for those players—not necessarily how they fare on offense because the third running back won't see a whole lot of playing time but how they perform in all phases of special teams.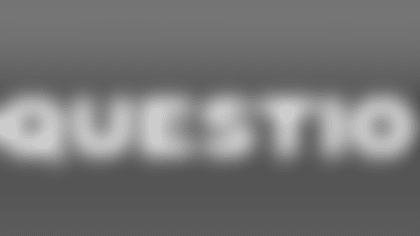 ](mailto:BearsChalkTalk@aol.com)