Wondering about a player, a past game or another issue involving the Bears? Senior writer Larry Mayer answers a variety of email questions from fans on ChicagoBears.com.
How will the Bears defense look with Lance Briggs making the calls? Can we expect another stellar year on defense?
Although Brian Urlacher made the defensive calls in the past, I don't think it will require much of an adjustment for Lance Briggs to take over that responsibility this year. Briggs admitted it wasn't easy in OTA practices, but I'm confident that he will make a smooth transition. No one knows the Bears defense better and Briggs is a seven-time Pro Bowler who remains highly productive. In terms of the defense, I don't expect much of a drop-off from last season. Briggs, Tim Jennings, Henry Melton, Julius Peppers and Charles Tillman form a very talented core. Plus, the Bears added veteran linebackers James Anderson and D.J. Williams in free agency and boast promising young players such as defensive end Corey Wootton and safeties Chris Conte and Major Wright.
How is Alshon Jeffery progressing?
I think that Alshon Jeffery will have an excellent second season as long as he can stay healthy. As a rookie, he showed flashes while battling injuries, catching 24 passes for 367 yards and three touchdowns in 10 games. Jeffery missed the final portion of the offseason program after tweaking his hamstring while making a diving touchdown catch in practice, but he is expected to be 100 percent by training camp. With defenses focused on stopping star receiver Brandon Marshall, Jeffery should have a great opportunity to make an impact this season.
Greetings from Turkey! How much will the Bears' mid- and late-round picks contribute this year?
From Cagatay A. on Twitter
Of the four players the Bears selected after the third round, I think fourth-round linebacker Khaseem Greene has the best chance to make an impact as a rookie. I would expect that he'll dish out some big hits on special teams and could even challenge for a starting job. It will be tougher for fifth-round tackle Jordan Mills and seventh-round receiver Marquess Wilson to get on the field on offense given the quality depth at their respective positions, but sixth-round defensive end Cornelius Washington could earn some playing time as a situational pass rusher. The Bears also seem to get the most out of their mid- and late-round picks. In recent years, fourth-rounder Henry Melton and fifth-rounders Corey Graham and Johnny Knox have been voted to the Pro Bowl.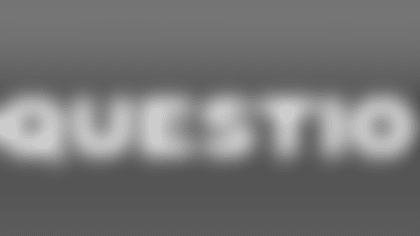 ](mailto:BearsChalkTalk@aol.com)