More than 110 former Bears players returned to their old stomping grounds to attend the team's alumni homecoming this past weekend in Chicago.
The group—which was the largest ever for a Bears alumni homecoming—included Hall of Famers Dick Butkus, Jimbo Covert and Richard Dent. Among others on hand were Matt Forte, Willie Gault, Tommie Harris, Brandon Marshall, Otis Wilson and Ronnie Bull, a member of the 1963 championship team.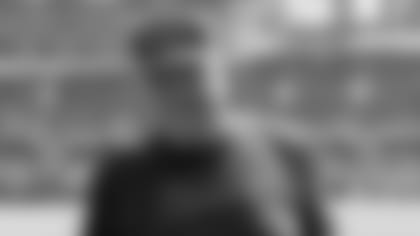 The former Bears reminisced and reconnected at a Saturday night dinner and then again at Sunday's season-opener against the Packers. At the game, some participated in autograph signings and others visited fans in suites. 
"It's very rewarding," said Gault, a Bears receiver from 1983-87 who started on the 1985 Super Bowl XX championship team. "One of the reasons I wanted to come back was to get a chance to see some of the guys I hadn't seen in quite some time—and then to be in this atmosphere in Chicago. Chicago, in my opinion, is one of the best cities in America. Seeing everybody and getting a chance to interact and see people I haven't seen in a long time, that's the best part about it."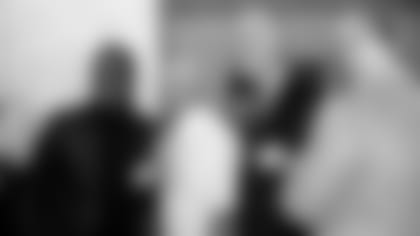 Chris Zorich, a Chicago native who played defensive tackle for the Bears from 1991-97, caught up with some teammates he hadn't spoken to in years. 
"It's exciting any time you have a chance to see and hang out with former teammates," Zorich said. "Seeing guys from different eras is special … I haven't seen [former linebacker] Dante Jones literally since the last day that we played with each other. So having a chance to come see him again was great, and of course you pick up right where you left off."