Justin Smith Morrill may be the most important figure in football history who remains unknown to the majority of football fans.
The congressman from Vermont entered office in 1855, aligned with the progressive upstart Republican Party. Early in his career, with the country mired in the second year of the Civil War, Morrill authored the Land-Grant Act in 1862, unintentionally creating the infrastructure for college football seven years before the sport would be invented.
The bill created a large-enrollment school in every state, looking to distribute economic opportunity and higher education to the masses. Over the next 50 years, it became apparent that well-established state schools with large enrollments were the perfect places to build football powerhouses.
The first football game was played at Rutgers, a land-grant university. Of the 65 teams in P5 conferences, 31 were created by Morrill's legislation, including three of the four teams in the 2019 College Football Playoff (Lousiana State, Clemson and Ohio State).
By 1890, Morrill realized that many of the land-grant universities had shut their doors to African-American students, defeating the purpose of their creation. While desegregation was still generations away, Morrill passed a second bill requiring any segregated state to create a second land-grant university to offer opportunities exclusively to African-American students.
Several Historically Black Colleges and Universities predate the 1890 legislation. Jackson State, the alma mater of Walter Payton, had existed as a private theological school for more than a decade, though it would eventually become a state school in 1940.
However, many of the teams that Payton faced during his four years at Jackson State, the schools that would produce his teammates Richard Dent (Tennessee State) and Leslie Frazier (Alcorn State), the schools that currently make up the Southwestern and Mid-Eastern Athletic Conferences, were all created in the same manner as nearly every school in the SEC.
Running back Tarik Cohen didn't set out to attend an HBCU. He wasn't thinking of history when he signed with North Carolina A&T. He went there because it was the only school that could make his dream of playing in the NFL a reality.
"It was the only scholarship offer I had coming out of high school," said Cohen. "It was pretty much a no-brainer to go there if I wanted to play college football."
In a sense, Cohen is the perfect example of why HBCUs continue to exist long after schools like Auburn, Georgia and Clemson desegregated. The purpose of any land-grant school is to expand opportunities beyond the most privileged candidates.
Cohen rushed for over 1,000 yards in each of his four seasons playing for the Aggies. He graduated as the school's all-time leading rusher and a three-time winner of MEAC Offensive Player of the Year Award.
The schools of the MEAC and SWAC are partially quarantined within the world of college football. Since 2015, the conferences have forfeited their automatic bids in the FCS Playoffs so their champions can meet in the Celebration Bowl.
Cohen was the offensive MVP of the first Celebration Bowl, and North Carolina A&T has won four of the five unofficial HBCU Championships.
The FCS equivalent of the Heisman Trophy, the Walter Payton Award, bears the name of one of the greatest HBCU players in history, but the award hasn't gone to an HBCU player since Alcorn State's Steve McNair in 1993.
Cohen was born in 1995. He never saw Payton play a game live, and McNair's NFL career had ended by the time Cohen was old enough to attend middle school. Once he arrived at North Carolina A&T, he took comfort in the legends of the past.
"I felt like I was following in their footsteps," said Cohen. "It was good place for me to be. I always like to think of my life as a movie, so I saw the path to get to NFL. It felt like every day was unfolding as it should."
In the late 1960s and early 1970s, HBCUs regularly saw more than 30 of their players selected in the NFL Draft. For decades that number slowly dwindled until 2014 when not a single player from a SWAC or MEAC school was selected.
Cohen's success after being selected by the Bears in the fourth round of the 2017 draft seems to have marked an increased interest in players from the two conferences. In 2018, the Indianapolis Colts selected linebacker Darius Leonard from South Carolina State in the second round, and the Oakland Raiders selected tackle Brandon Parker, Cohen's college teammate, in the third.
Last spring, the Texans selected Alabama State tackle Tytus Howard with the 23rd pick in the draft. Howard was the first HBCU player taken in the first round since Tennessee State's Dominique Rodgers-Cromartie in 2008 and the first player from a MEAC or SWAC school since Jackson State teammates Sylvester Morris and Rashard Anderson in 2000.
The impact of HBCU alums in the Bears organization is not limited to players, past or present. Equipment manager Tony Medlin has worked for the Bears for three decades, spanning the end of Payton's career to the beginning of Cohen's. Medlin arrived in 1987, after working for five years for the athletic department at his alma mater, North Carolina Central, the archrival of Cohen's North Carolina A&T.
"Tarik and I, we always joke about 'we're playing you guys this week, we're going to win,'" said Medlin. "We go back and forth. It's just one of those bigger rivals that you could ever think of when it comes to two HBCU schools."
Medlin picked North Carolina Central because of family connections. With two siblings at the school, the Durham campus already seemed like home. The school also boasted the perks of a small school, giving Medlin valuable experience that would lead to his hiring in Chicago.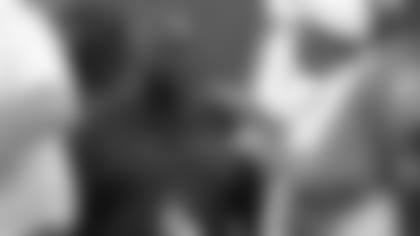 Medlin worked for the school's athletic department during his time as a student, as well, allowing him to earn tuition money and build his resume.
"It provided me the opportunity to get a quality education," said Medlin. "I think that was the biggest thing I got out of it because that was the way to pay for my school being able to work with sports teams. It gave me the opportunity to further my career."
Medlin acknowledged that his alma mater has changed considerably since his graduation. While still heavily African-American, the school has become more diverse: a quarter of the student body identifies as a different race.
Still, Cohen and Medlin had an instant connection when Cohen arrived in Chicago, even though they come from different sides of a bitter rivalry.
"There's an automatic bond," said Cohen. "We both went through the same struggles of going to a small school, not being highly touted, but getting to the next level. That plays a big role in that bond."
Simon Gelan, the Bears' director of team logistics and business process liaison, once served as an intern under Medlin after his graduation from Morgan State before finding employment with the Baltimore Ravens, Cleveland Browns and ultimately returning to Chicago. Now the man in charge of managing all different levels of the Bears' travel, he credits his education at the Baltimore-based HCBU for teaching him the best mindset to succeed in his line of work.
"I think my time there taught me how to prepare myself for things that come up," said Gelan. "Especially, in my realm where things come up last minute, flights get canceled, inclement weather, the schedule changes, being prepared at Morgan has helped me prepare for my life post-Morgan."
Gelan has deep roots in the HBCU world. His mother worked on the Howard University campus in Washington, D.C. Her time there exposed her to the unique experience that an HBCU could offer.
"When it came time for me to go to college," said Gelan, "my parents wanted me not to be too far away. They wanted me to get a great college experience along with a great education. We, as a family, felt that Morgan State was going to do all three of those."
Last month, Congress passed a bill granting HBCUs permanent federal funding of $255 million, while also simplifying applications for student aid, a move HBCU advocates believe will strengthen the 101 schools who fit that designation, many of which are much smaller than North Carolina A&T and Jackson State.
That the bill received bipartisan support is a reminder that football aside, the HBCU's greatest contributions to American society have often been in the political realm: Martin Luther King, Jr., Thurgood Marshall and John Lewis.
In fact, Cohen likely has some way to go before he's the most famous former North Carolina A&T player in Chicago. That honor still rests with civil rights leader Jesse Jackson, who served in multiple capacities for the Aggies: quarterback, linebacker and student body president.
Cohen first met Jackson during his college career when Jackson would visit his old team. The strength of Jackson's bond to the school 50 years after his graduation inspired Cohen much in the way that the legends of Payton, Dent and McNair had.
"Him just being a fan of A&T and coming to the games and talking to us before," said Cohen, "it's just crazy. It just shows how much the school has."
In honor of Black History Month, writer Nathan Smith ranks the top 10 NFL players who played for a Historically Black College or University, including two Bears legends.