The weather in Los Angeles was great, but Bears guard Kyle Long is happy to be back in Lake Forest.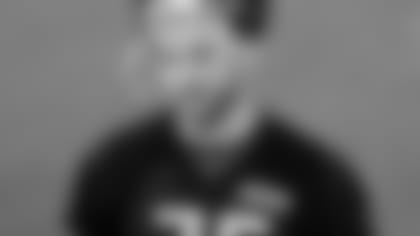 ](http://www.chicagobears.com/multimedia/photo-gallery/Rookie-Minicamp/e73d8973-3ec4-4fd8-ab07-c6f89bdf90fe#02ce5e0a-2de7-4372-8091-9747f9d52702)

Click to view photos from rookie minicamp.
After missing most of the offseason program due to an NFL rule that prevents rookies from participating in workouts until their college class graduates, Long returned to Halas Hall Monday.
"It's great to be back," the first-round draft pick from Oregon told ChicagoBears.com Thursday. "I missed a lot of stuff during minicamp, so it's a great opportunity to continue to develop those relationships with the other rookies. It's great to be in the building here. I love it."
Selected with the 20th overall pick in the NFL Draft, Long took part in the Bears' rookie minicamp May 10-12 before being exiled. The 6-6, 313-pounder spent the last five weeks in Los Angeles, working with former NFL offensive line coach Tony Wise as Long did before the draft while also remaining in constant contact with the Bears.
"I was in California training, doing the same kind of stuff but less Combine-oriented and more football-oriented," Long said. "We were working on installations. I had my playbook, so I've been staying in that as much as possible and just trying to keep my workouts up."
During OTA practices, Long awoke at 5 a.m. and spoke to assistant offensive line coach Pat Meyer via "FaceTime," which allows for real-time video communication between two parties. Long then used FaceTime to keep track of what was transpiring in team meetings.
"I'd see the screen and I'd hear coach [Aaron] Kromer and coach Meyer talking the guys through what they were seeing, so it was a good opportunity for me to see what the meetings are going to be like," Long said. "I didn't get any face-to-face interaction with the other guys, which was tough, considering everybody else was in the building. But I tried to do as much as I could to close that gap."
When the meetings ended and his teammates hit the practice field, Long went to work out and then spent the afternoon studying his playbook.
"I tried to simulate as much as possible what a normal day of OTAs would be like, except for the football aspect because you can't get 11-on-11," Long said.
"It was a tough situation being that we're in the quarter system [at Oregon], but I understand it. [Colts quarterback] Andrew Luck was in the same situation last year and he missed a lot of stuff."
Long will head to Virginia this weekend for his older brother's wedding, then return to Halas Hall next week for four final days with his fellow rookies before breaking until training camp.
Bears rookies are currently working on their strength and conditioning while also attending seminars to help them assimilate to life in the NFL. One was led by a real estate agent who discussed renting versus buying, while a "dress for success" session provided clothing tips.
"[The seminars] are very helpful," Long said. "None of us have really worn suits before and half of us don't know how to tie ties, including myself. But the main thing is to just keep our cardio up and keep our strength up so we can go into training camp and keep it rolling."