PHOENIX – After transforming the Bears into a division champion in 2018, general manager Ryan Pace has been named Sporting News NFL executive of the year.
Pace was presented with the award Sunday at the NFL owners meetings at the Arizona Biltmore in Phoenix. Bears owner Virginia McCaskey, chairman George H. McCaskey and coach Matt Nagy attended the ceremony, which was fittingly held on the Wrigley Lawn at the resort.
Pace was voted the NFL executive of the year by his peers.
"It's humbling because there are so many talented GMs in our league," Pace said. "Just being in this role, you respect the hard work that goes into this. I have so much respect for all of them just because I know what this job entails."
Pace is only the third Bears executive to win the award, following George Halas in 1956 and Michael McCaskey in 1985.
"That's also extremely humbling, but it's also motivating," Pace said. "You mentioned those names and they've really set the high standards that we strive to live up to. Every day we walk into Halas Hall and we walk by the George Halas statue, to me it's just a constant reminder of how fortunate we are to be a part of this."
After finishing in last place in the NFC North with a 5-11 record in 2017, the Bears rebounded to win the division in 2018 with a 12-4 mark.
Pace helped orchestrate the worst-to-first turnaround with a series of bold and impactful moves. He hired Nagy as head coach, traded for All-Pro outside linebacker Khalil Mack, matched a contract offer cornerback Kyle Fuller received from the Packers, completely revamped the receiving corps and drafted three players who were named to the NFL All-Rookie team.
The Bears had eight players named to the Pro Bowl after having none selected in 2017.
Pace on Sunday shared the credit for the Bears' success, praising the team's personnel department, which includes director of player personnel Josh Lucas, assistant director of player personnel Champ Kelly, director of college scouting Mark Sadowski and director of football administration Joey Laine.
"When you think of this award, it's really a reflection of our whole staff," Pace said. "It's our scouts and our coaches and the relationships we have working together. It's Matt and I being arm-in-arm on the visions that we have. It's our personnel department and all the hard work they put it. It's just a reflection on all of that.
"When Matt won coach of the year, I thought he said it perfect: it's not coach of the year, it's coaches of the year and I feel like this is staff of the year because we really won this together."
Pace also lauded Virginia McCaskey, George McCaskey and Bears president/CEO Ted Phillips for providing their support and the resources required to uild a championship contender.
Here's a closer look at five moves that Pace and his personnel department made that led to the Bears' resurgence in 2018: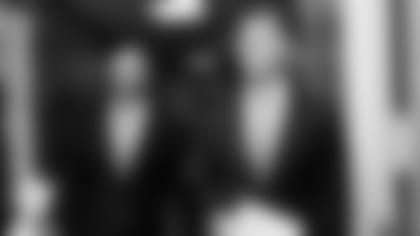 Pace clicked with Nagy immediately, hiring the former Chiefs offensive coordinator as the 16th head coach in Bears history. "I think the best word that comes to mind is momentum, and the momentum really started when we hired Matt," Pace said Sunday.
Nagy was named NFL coach of the year by the Associated Press and the Professional Football Writers of America. His 12 wins were the most by a first-year coach in Bears history and more than any of the NFL's other current coaches in their first seasons. In addition, Nagy became the first coach to lead the Bears to a winning record and a postseason berth in his first year since Paddy Driscoll in 1956.
Under Nagy's direction, the Bears won nine of their last 10 regular-season games for the first time since 1985. They went 5-1 against NFC North foes after they were 4-20 versus their division rivals the previous four seasons. They also went 7-1 in regular-season home games, their best record at Soldier Field since the 2005 team also went 7-1.
The culture that Nagy created helped the Bears respond to adversity throughout the season. They rebounded from a Week 1 loss to the Packers with three straight wins, from back-to-back defeats to the Dolphins and Patriots with five wins in a row and from a loss to the Giants with four consecutive victories.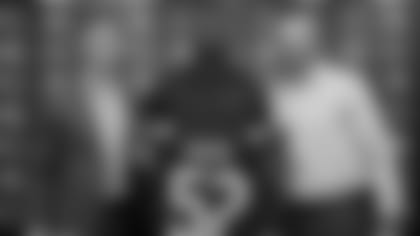 Pace bolstered an already-strong defense by acquiring Mack Sept. 1 in a blockbuster trade with the Raiders. The Bears also obtained in the deal a 2020 second-round pick and a conditional 2020 fifth-round pick in exchange for their 2019 first-round pick, 2020 first-round pick, 2020 third-round pick and 2019 sixth-round pick.
"There were a lot of happy people [at Halas Hall when the trade was completed] because there was really a collective effort and a lot of hard work," Pace said. "That coming to fruition, everyone was excited and it kind of jolted our team at the right moment." 
Mack led the Bears with 12.5 sacks, a career-high six forced fumbles and 18 quarterback hits. He also ranked second with 10 tackles-for-loss. The fifth-year outside linebacker was named first-team All-Pro and voted to his fourth straight Pro Bowl.
Mack's 12.5 sacks were the most by a Bears player since Hall of Famer Richard Dent also had 12.5 sacks in 1993. Mack's 12.5 sacks tied for the third most in franchise history behind Dent's 17.5 in 1984 and 17.0 in 1985.
Mack was named the NFC defensive player of the month for September after registering five sacks, four forced fumbles and returning an interception 27 yards for a touchdown in the season opener against the Packers.
Mack was part of a Bears defense that led the NFL in points per game (17.7), takeaways (36), interceptions (27), interception return touchdowns (5), opponent passer rating (72.9) and rushing yards per game (80.0).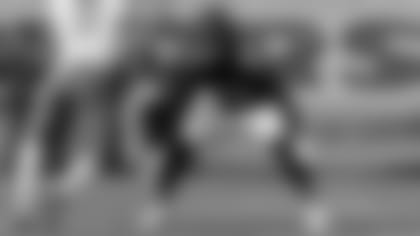 Matching Fuller's offer sheet
After missing the entire 2016 season following knee surgery, Fuller had a resurgent 2017 campaign. The veteran cornerback started all 16 games and recorded 68 tackles, two interceptions and a career-high 22 pass breakups.
With Fuller due to become an unrestricted free agent last March, the Bears placed a transition tag on him, giving them the opportunity to match any offer he received from another NFL team.
When the rival Packers signed Fuller to a four-year offer sheet, the Bears matched it, retaining their 2014 first-round draft pick through 2021.
The decision paid major dividends as Fuller earned first-team All-Pro honors after tying for the NFL lead with a career-high seven interceptions, the most by a Bears player since Tim Jennings led the league with nine in 2012. Fuller also topped the NFL with 21 pass breakups. 
He picked off two passes Oct. 14 in Miami and followed a week later with an interception of Patriots star quarterback Tom Brady. Late in the season, Fuller registered interceptions in three straight games against the Lions, Giants and Rams.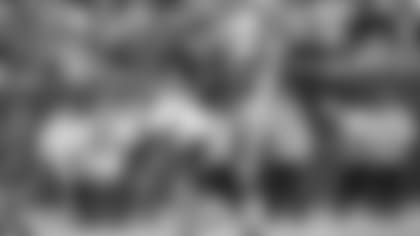 Revamping the receiving corps
Pace put young quarterback Mitchell Trubisky in the best position to succeed by engineering a total makeover of the receiver position. The Bears signed veterans Allen Robinson II and Taylor Gabriel in free agency and traded up in the second round of the draft to select Anthony Miller with the 51st pick out of Memphis.
The three new receivers played a key role in helping the Bears score at least 24 points in 11 games, their most since they also tallied at least 24 points 11 times in 1995.
Robinson led the Bears in receiving yards with 754 while catching 55 passes, including four touchdowns in 13 games. He had a season-high 10 receptions for 83 yards in a Week 2 win over the Seahawks and caught six passes for a season-high 133 yards and two touchdowns in a Week 10 victory over the Lions. 
Robinson had a monster game in the Bears' playoff loss to the Eagles, establishing a franchise postseason receiving record with 143 yards and tying Matt Forte's team mark set in the 2010 NFC title game with 10 receptions.
Gabriel had 67 receptions for 688 yards and two TDs. He produced a pair of 100-yard games, catching seven passes for 104 yards and his only two touchdowns in a Week 4 win over the Buccaneers and five passes for 110 yards—including gains of 54 and 47 yards—in a Week 6 loss to the Dolphins.
Miller led the Bears with seven touchdown receptions, the second most by an NFL rookie behind only the Falcons' Calvin Ridley, who had 10. The seven TDs were the most by a Bears rookie since Willie Gault had eight in 1983.
Selecting a bumper draft crop
Three of the five players that Pace selected in the 2018 draft were named to ESPN.com's NFL All-Rookie team: First-round inside linebacker Roquan Smith, second-round offensive lineman James Daniels and fifth-round defensive lineman Bilal Nichols. 
Selected by the Bears with the eighth overall pick in the draft, Smith led the team with 121 tackles, three shy of the franchise record that Hall of Famer Brian Urlacher set in 2000. Smith also registered five sacks, eight tackles-for-loss, five pass breakups and five quarterback hits while playing in all 16 games with 15 starts.
Chosen by the Bears with the 39th pick, Daniels appeared in all 16 games and started the final 10 contests at left guard. The Iowa product showed steady improvement throughout the season and helped the Bears win nine of his 10 starts.
Selected by the Bears with the 145th pick out of Delaware, Nichols showed his play-making ability as part of the defensive line rotation. Continuing to earn more playing time as the season progressed, he recorded 28 tackles, three sacks, five tackles-for-loss, seven quarterback hits, two forced fumbles and one fumble recovery while appearing in 14 games with six starts.