Last week at the NFL Combine, general manager Ryan Poles told reporters that the Bears have "always leaned" toward trading the No. 1 pick in the April 27-29 draft and that moving down to acquire additional assets was the ideal scenario.
According to reports from NFL Network's Ian Rapoport, ESPN's Adam Schefter and many others, that vision became reality Friday—in dramatic fashion—when the Bears agreed to deal the No. 1 selection to the Carolina Panthers in exchange for star receiver DJ Moore and four draft picks.
The picks the Bears reportedly will receive are in the first (No. 9) and second rounds (No. 61) this year, a 2024 first-round choice and a 2025 second-round pick.
The trade is not official and won't be confirmed until the start of the new league year at 3 p.m. (CT) Wednesday.
Five of the nine picks the Bears would have in this year's draft will have been acquired in trades:
Round 1-9 (from Panthers)
Round 2-53 (from Ravens)
Round 2-61 (from Panthers)
Round 3-64
Round 4-103
Round 4-133 (from Eagles)
Round 5-136
Round 5-148 (from Ravens)
Round 7-218
Round 7-258 (supplemental selection)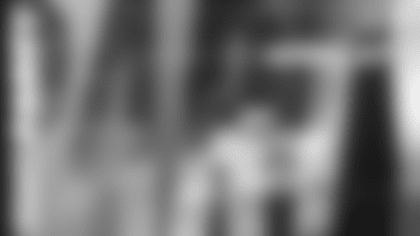 THE BIGGEST BEARS PARTY OF THE YEAR
There's no offseason for the Bears, and this year we're celebrating an historic offseason with the whole family. We'll get together for THE MOMENT we welcome the newest Bears into the family. Join us at Soldier Field for the 2023 Miller Lite Chicago Bears Draft Party, and spend night 1 of the Draft with thousands of your closest friends.
We'll have non-stop Draft coverage and analysis, plus the spring's best party with activities across the Dr Pepper Patio, the Miller Lite Midway, the Verizon Mezzanine and on the field. Tickets for this year's Draft Party are currently sold out. Check back for updated information between now and April 27th. If further tickets become available, you'll hear about it here first.
Last Oct. 26, the Bears acquired a fourth-round pick from the Eagles for defensive end Robert Quinn. On Nov. 1, they obtained second- and fifth-round picks from the Ravens in exchange for linebacker Roquan Smith and dealt their own second-round choice to the Steelers for receiver Chase Claypool.
Moore would join the Bears after spending his first five NFL seasons with the Panthers. Selected by Carolina with the 24th overall pick in the first round of the 2018 draft out of Maryland, he has appeared in 80 games with 73 starts and caught 364 passes for 5,201 yards and 21 touchdowns.
The 6-0, 210-pounder topped 1,100 yards in three straight seasons—with 1,175 in 2019, 1,193 in 2020 and 1,157 in 2021. Last year he had 63 receptions for 888 yards and seven TDs for a Panthers offense that had three quarterbacks all start at least five games: Baker Mayfield, Sam Darnold and P.J. Walker.
Moore's 5,201 yards receiving are more than Bears career leader Johnny Morris' 5,059, and Moore is just 25 years old.
Last week at the Combine, Poles revealed that he felt trading down from No. 1 would be the best thing for the Bears.
"We need a lot, and that gives us more opportunity to bring in more players," he said at the time. "It's a good situation to be in for where our club is … In a vacuum, moving back gives you more opportunities to hit more players and continue to add to the core of this team."