Bears receiver Marquess Wilson is mourning the death of his first cousin, 20-year-old Markel Byrd, a New Mexico safety who was killed in a car accident Tuesday.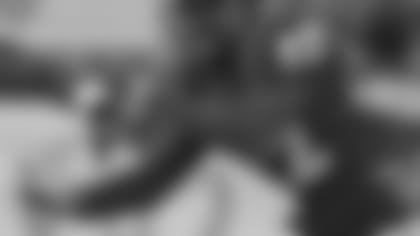 Markel Byrd
Byrd reportedly was traveling home to California when the car he and his girlfriend were riding in sustained a tire blowout near Gallup, N.M. They were both ejected from the car. Byrd died instantly. His girlfriend was hospitalized in critical condition.
Wilson, who is on injured reserve with a foot injury, posted a photo on his Instragram account of him with Byrd and wrote:
"Rest in Paradise lil cuz you will be truly missed.. But you are in a better place now... God gained another angel in heaven ... I still remember when we were younger when I would go see my pops in Diego how we would set up the trampoline in the front yard so we could play slam ball ... All the lil things we used to do as wild lil ones just know you won't be forgotten...the endless laughs we shared I remember just before this season when we got to train together that we told each other that we were gonna take over and do what we do best and ball man!! I've gained another guardian angel look down upon me lil cuz I got you and Imma take care of business for you man I promise you that!!! R.I.P MarMar I love you lil cuz."
Byrd was a sophomore who recorded three tackles last Saturday in New Mexico's loss to Arizona in the New Mexico Bowl. After redshirting in 2013, he recorded 91 tackles, four interceptions, four pass breakups, two tackles-for-loss, one sack and one forced fumbles the past two seasons. Byrd tied for the team lead with three picks in 2015.
"This is an absolute tragedy," New Mexico coach Bob Davie said in a statement. "Markel Byrd was an outstanding person and student-athlete and we will miss him. I was with the family late Tuesday night and obviously they are devastated.  Our thoughts and prayers go to them. Markel will forever be a member of our family."