The Bears will look to snap their third three-game losing streak of the season when they host the 49ers Sunday at Soldier Field. Here are four storylines to watch in the game:
(1) Will Matt Barkley pick up where he left off last weekend against the Titans?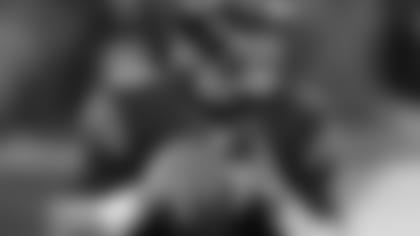 Quarterback Matt Barkley threw two touchdown passes in the fourth quarter of the loss to the Titans.


Barkley closed his first NFL start with a bang last Sunday, rebounding from two red-zone interceptions to put the Bears in position to win a game they trailed by 20 points in the fourth quarter for the first time in team history. He threw two touchdown passes in the final period and would have had a third if Josh Bellamy wouldn't have dropped a perfect pass in the end zone.
The Bears are hoping that Barkley will build off last weekend's performance by continuing to find open receivers and throw with accuracy while eliminating the turnovers that cost points. They're also expecting Bellamy and his teammates—who combined to drop 10 passes in the game—to provide better support for the young quarterback.
"Matt was solid in the game," said offensive coordinator Dowell Loggains. "We need to be better around him to help him; coaches and the other 10 guys on the field with him. He did his job for the most part. There were a few plays that he would like to have back—the turnovers in the red zone—but outside of that, Matt was solid."
(2)The Bears' 10 dropped passes were the most by an NFL team in one game since Pro Football Focus started tracking the statistic in 2006. But given the fact that the Bears had dropped only 11 passes in their first 10 games this year, they're confident that last week was an anomaly.
"It really goes back to working hard during the week," said offensive coordinator Dowell Loggains. "It's a fundamental thing of just concentration and going through it. Our guys catch a ton of balls every day. They're catching balls in between periods. It's not something that's happened a bunch. It was one time, so it hadn't been an issue all year. It's just something we've got to get fixed and we'll work hard to get that done."
With Alshon Jeffery serving a PED suspension, Kevin White on injured reserve and Eddie Royal still bothered by a toe injury, it appears that Thompson, Marquess Wilson and Cameron Meredith will all continue to see expanded playing time at the wide receiver position. Rookie Daniel Braverman, who was promoted from the practice squad this week, also could see game action.
(3) Will the Bears defense be able to contain 49ers quarterback Colin Kaepernick?
The controversial quarterback started the season on the bench and then struggled initially after supplanting Blaine Gabbert. But Kaepernick has heated up of late, passing for eight touchdowns and two interceptions in San Francisco's last four games. Last Sunday in Miami Kaepernick looked like the same player who took the NFL by storm in 2012 when he threw for 296 yards and three touchdowns and rushed for 113 yards on 10 carries in a loss to the Dolphins.
"They have designed runs, they do the zone-read option, even drop back passes," Fox said. "The advantage is that we saw it last week with [Titans quarterback] Marcus Mariota, so I think our guys understand what we are talking about when we say rush lanes and then plastering on receivers if it's a pass. Now it's just a matter of executing."
Containing Kaepernick figures to be a greater challenge than usual for the Bears because they will be playing without their two veteran inside linebackers; Danny Trevathan is out for the season with a knee injury and Jerrell Freeman is serving a PED suspension. They are expected to be replaced by rookie fourth-round pick Nick Kwiatkoski and second-year pro John Timu.
(4) Will the Bears end their takeaway drought?
The Bears haven't produced a takeaway in their last two games, not since a Harold Jones-Quartey interception Nov. 13 in a loss to the Buccaneers. They've generated just eight takeaways in 11 contests this year, tied for the second fewest in the NFL.
"We're not getting enough takeaways, that's for damn sure," defensive coordinator Vic Fangio said this week. "It's one of the reasons we have the (2-9) record we have. We just have to do a better job of getting playmakers to make plays on the ball and get the ball out."
The Bears forced only 17 turnovers last season—15 on defense and two on special teams—and need to start taking the ball away more to help their injury-depleted offense with some short fields. From 2005-14, they totaled 34, 44, 33, 32, 28, 35, 31, 44, 28 and 24 takeaways.