The Bears travel to Arizona to face the Cardinals Saturday night in their second preseason game. Here are four things to watch:
(1) Will the No. 1 offense show improvement?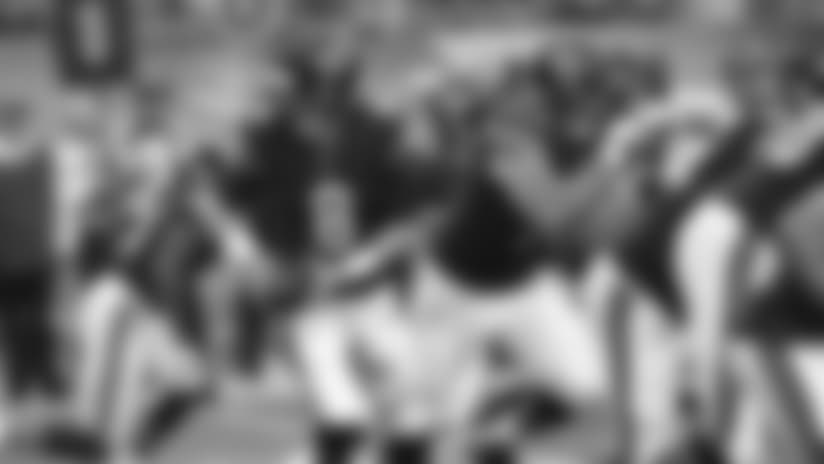 Starting quarterback Mike Glennon struggled in last Thursday night's preseason opener against the Broncos, but he wasn't alone. The first-team offense committed two turnovers sandwiched by a three-and-out on its first three possessions of the game before picking up its first three first downs on its fourth and final drive.
Glennon completed just 2 of 8 passes for 20 yards with an interception that was returned for a touchdown and a 0.0 passer rating. The fifth-year pro rebounded immediately in practice and will look to do the same against a Cardinals defense that blitzes as much if not more than any other NFL team.
Glennon will need his receivers to gain more separation than they did against the Broncos and the running game to produce more than the six yards on four carries it mustered on the Bears' first three possessions in the preseason opener.
Receiver Cameron Meredith feels that the No. 1 offense developed some rhythm during the week in practice, saying: "We scored some touchdowns. All week, really, we've been connecting downfield, in the red zone. A lot of things that we struggled with in the first game, we're looking to correct those."
(2) What will Mitch Trubisky do for an encore?
The rookie quarterback delivered a magnificent performance in his first NFL game, completing his first 10 pass attempts and leading the Bears offense to two touchdowns and a field goal on his first three possessions in the preseason opener.
Trubisky completed 18 of 25 passes for 166 yards with one touchdown and a 103.1 passer rating while also scrambling three times for 16, 12 and 10 yards. The second overall pick in the draft showed poise, pocket awareness and athleticism.
Trubisky will look to build on that performance Saturday night in Arizona. He's slated to once again follow Glennon and veteran Mark Sanchez into the game. That means that Trubisky likely won't face Pro Bowl defensive backs Patrick Peterson and Tyrann Mathieu, but on the flipside he'll also be working with the Bears' third-string offense.
Trubisky has remained humble and hungry following his impressive debut, saying: "I've still got a lot of work to do. I was pleased with how I played, but plenty more mistakes are going on in practice for me that I need to work on and continue to improve in my game and make sure when I go out there that I'm doing my job to help other people do their job."
(3) Will the Bears defense build on last week's performance?
The Bears lost to the Broncos 24-17 after allowing a pair of long touchdowns in the final 6:01 of the game. But those plays were yielded by second- and third-teamers. The defense played at a very high level through the first three quarters, not allowing any points on seven possessions after permitting a field goal on Denver's first drive of the game.
Two of last year's high draft picks led the charge and will look to pick up in Arizona where they left off last Thursday night at Soldier Field. First-rounder Leonard Floyd blew past right tackle Menelik Watson and sacked Trevor Siemian on the Broncos' first play from scrimmage and later pressured Siemian into a third-down incompletion, forcing Denver to settle for a field goal.
Third-rounder Jonathan Bullard produced an impact play early in the second quarter when he dropped running back Stevan Ridley for a three-yard loss on third-and-one, forcing the Broncos to punt. On Saturday night, Bullard will have another chance to show that he's made major strides since an underwhelming rookie season.
With cornerbacks Prince Amukamara and Bryce Callahan nursing injuries, Saturday night's game could be a critical one for 2014 first-round pick Kyle Fuller, who is trying to earn a roster spot after missing all of last season following knee surgery.
(4) Who will take an edge in position battles?
Rookie fourth-round pick Eddie Jackson will look to gain an edge in his battle both to supplant Adrian Amos as a starting safety and to win the punt return job. The Alabama product has shown ball skills, instincts and range in the secondary and nifty moves in the return game in practice.
Speaking of special teams, newly-signed kicker Roberto Aguayo will challenge incumbent Connor Barth. One of the best field-goal kickers in college football history, Aguayo was waived by the Buccaneers after the struggles he experienced last year as a rookie continued in the preseason opener.
The slot receiver position features an interesting competition between veterans Victor Cruz and Kendall Wright. Cruz caught a 2-yard touchdown pass from Trubisky in the preseason opener and has consistently made plays in practice. Second-year pro Daniel Braverman is also in the mix after recovering from an injury that forced him to miss the Broncos game.