The Bears will look to even their record at 1-1 when they host the Philadelphia Eagles on Monday Night Football at Soldier Field. Here are four storylines to watch in the game:
(1) Will the Bears offense rebound from its poor second half in Houston?
The Bears headed into the locker room at halftime with momentum in their season opener against the Texans last Sunday after talking a 14-10 lead on their second 75-yard touchdown drive of the first half. But the offense mustered just 71 yards and four first downs on seven possessions in the second half as the Texans outscored the Bears 13-0 in rallying for a 23-14 win.
The Bears hope that their offense from the first half of the Texans game shows up tonight against the Eagles, who beat the Cleveland Browns 29-10 last weekend in their season opener. The two most important areas the Bears must improve from Week 1 to 2 are pass protection and third-down efficiency. The Texans recorded five sacks and 13 quarterback hits on Jay Cutler in Week 1 while allowing the Bears to convert just 4-of-13 third-down opportunities (31 percent).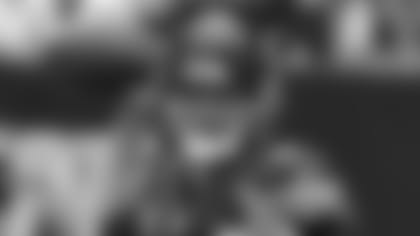 Quarterback Jay Cutler was sacked five times in Week 1 against Houston.


"We've got to be more efficient on third down," Cutler said. "We've got to keep the chains going. We've got to stay on the field."
(2) Will the Bears defense get off the field on third down?
The Bears defense played well at times in the season opener, especially forcing the Texans to settle for three field goals. But the unit allowed Houston to convert 12-of-20 third-down opportunities (60 percent), enabling the Texans to sustain drives and dominate time of possession 36:19-23:41.
The Bears must do a better job on third down tonight against the Eagles and rookie quarterback Carson Wentz, who completed 22 of 37 passes for 278 yards with two touchdowns and a 101.0 passer rating in his NFL debut last weekend against the Browns. That starts with a pass rush from a front seven that produced little pressure against Texans quarterback Brock Osweiler.
In their opener against the Browns, the Eagles were successful on 5-of-15 third-down chances (33 percent), while their defense limited Cleveland to a 20 percent success rate (2 of 10).
(3) Will receiver Kevin White make more of an impact?
After missing his entire rookie season with a leg injury last year, White made an inauspicious NFL debut against the Texans. The 2015 first-round pick was limited to three receptions for 34 yards and wasn't on the same page with Cutler on another play that resulted in a costly interception. With defenses focusing on containing Alshon Jeffery, the Bears need White to step up and produce like he did at West Virginia in 2014 when he caught 109 passes for 1,447 yards and 10 touchdowns.
"We understand it's his first year playing," said offensive coordinator Dowell Loggains. "There are going to be some bumps, but he's going to keep getting better every day. The thing we've preached to him is things are going to happen. When they do happen, don't make the same mistake twice."
(4) Will the Bears start winning at home?
The Bears went 1-7 at Soldier Field last season, the worst home record in franchise history. Their lone victory came when Robbie Gould's 49-yard field goal with :02 left gave them a 22-20 win over the Raiders. The Bears are 1-10 in Chicago dating back to 2014, when they dropped their final three home contests in Marc Trestman's second and final year as head coach.
Trestman's successor, John Fox, often says that winning or losing has to do with who and not where you're playing. But he conceded that he thought about switching the hotel where the Bears stay the night before home games before deciding to stay put.