The Bears will open the 2016 season against the defending AFC South champion Houston Texans Sunday at NRG Stadium. Here are four storylines to watch in the game:
(1) Will the Bears be able to contain Texans star defensive end J.J. Watt?
Watt is one of the NFL's most prolific playmakers regardless of position, having recorded 74.5 sacks in 80 games, the most since he entered the league in 2011. The 6-5, 295-pounder has been named NFL defensive player of the year the past two seasons and three of the last four.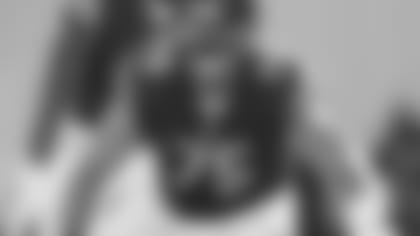 Kyle Long and the rest of the Bears' offensive line will be up against defensive end J.J. Watt on Sunday, one of the NFL's most prolific playmakers.


"He's a special player that we have a tremendous amount of respect for," said offensive coordinator Dowell Loggains. "He's a handful every time you're playing him."
Watt insists that he won't be limited Sunday despite undergoing back surgery in July. Last season the Wisconsin product led the NFL with 17.5 sacks while battling through a broken hand, a herniated disk in his back and a groin injury.
"I think the thing that frustrates a lot of people about J.J. is he just doesn't quit," said right guard Kyle Long. "From a physical standpoint, there are not many guys who can do what he can do, if any. But the thing that separates him is his will. He's a gritty guy, he's determined and he's going to terrorize you."
The first step in trying to keep that from happening is finding where Watt is lined up in coordinator Romeo Crennel's defense.
"Romeo does a great job utilizing J.J.'s talents, which are pretty extreme," said coach John Fox. "He's long. He bats a lot of balls. They'll use him as an inside penetrator, an inside 'backer. He's fast enough to wrap around the edge on stunts, and then playing defensive end basic, he's arguably the best in the game."
(2) Will the Bears secondary be able to neutralize elite Texans receiver DeAndre Hopkins?
A young Bears defensive backfield that features two second-year safeties will be challenged by Hopkins, a dynamic fourth-year pro. The 6-1, 214-pounder ranked third in the NFL last season with 111 receptions for 1,521 yards and 11 touchdowns.
"He has length," Fox said. "He's stronger than maybe his size might indicate. He has great body control in the air, which a lot of those deep balls and balls that are thrown up there to be contested, he comes down with the majority of them. So he's definitely a match-up issue. It's hard to go through an NFL team anymore that doesn't have a guy like that. His case is no different."
Cornerback Tracy Porter, the elder statesman in the secondary at 30 years old, likely will have some battles with Hopkins. But young safeties Harold Jones-Quartey and Adrian Amos will also have to do their part to help limit the receiver's impact on the game.
"We've got to win those 50/50 balls," said defensive coordinator Vic Fangio. "That's something that he's really good at. We're going to have to compete at the ball and win our fair share of those. We won't win them all, but hopefully we'll be able to keep him in the pack and not let him get over the top of us too much."
(3) Will receiver Kevin White play and will he help make a difference on offense?
After missing his entire rookie season with a leg injury last year, White is eager to make his NFL debut. But the 2015 first-round pick is listed as questionable for Sunday with a hamstring injury.
Unlike previous years when "questionable" meant the player had a 50/50 chance of suiting up, the status now only means that it's uncertain whether that player will play.
Even though White has yet to appear in an NFL regular-season game, quarterback Jay Cutler feels that he has developed chemistry with the young receiver.
"I've been working with Kevin all offseason and before that a little bit," Cutler said. "I know a lot about Kevin. I know what he likes and what he doesn't like, how he runs routes. It's just a matter of experience. He just has to get out there and there are things he has to experience and go through in his first game. You've got to get through the jitters and after that you just have to play football."
Having White available on Sunday would provide a big boost for a Bears receiving corps that was decimated by injuries last season.
(4) Will an improved front seven allow the Bears defense to have more success against Brock Osweiler than it did last year when the quarterback led the Broncos to a win at Soldier Field?
The Texans quarterback celebrated his 25th birthday last Nov. 22 at Soldier Field by passing for 250 yards and two TDs in leading the Broncos to a 17-15 win over the Bears in his first NFL start.
Osweiler bolted Denver to sign a four-year, $72 million contract with the Texans. On Sunday, he'll make his first start for Houston against a Bears defense that features a revamped front seven. During the offseason, general manager Ryan Pace signed inside linebackers Danny Trevathan and Jerrell Freeman and end Akiem Hicks in free agency and selected outside linebacker Leonard Floyd in the first round and end Jonathan Bullard in the third round of the draft.
The Bears must generate more pressure on the quarterback and produce more takeaways than they did last year when the defense forced just 15 turnovers all season.