CINCINNATI – The Bears will play their second of five preseason games Thursday night against the Bengals in Cincinnati. Here are four storylines to watch:
(1) How will Mitchell Trubisky and the Bears' No. 1 offense fare in their preseason debut?
They likely will see limited action, but Trubisky and the rest of the first-team offense are expected to start against the Bengals after sitting out last week's Hall of Fame Game versus the Ravens. The contest will mark the first live action for Trubisky since last year's season finale and will give him a chance to operate the new offense against another NFL team for the first time.
"It's putting it on film," said quarterbacks coach Dave Ragone. "It's going against a defense that we haven't had a number of practices against. It's maybe getting something we haven't seen on film from that defense we're playing. These are all obviously going to be small tests going into the regular season. But it's all about going out there and having conviction and command, and that's what we keep preaching to him, that you go out there with an extreme amount of confidence and play ball."
Coach Matt Nagy is eager to see how the No. 1 offense deals with adversity "You want to see growth in some of the concepts that we run," Nagy said. "It all goes back to [not] making the same mistake twice. Are they correcting some of the things that we teach them throughout the week? That'll be the biggest thing."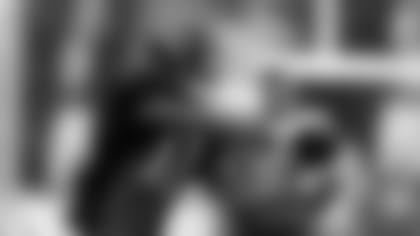 (2) How will rookie second-round picks James Daniels and Anthony Miller perform in their first preseason games?
The Bears are hopeful that Daniels, who returned to practice Monday after missing nearly a week with a shoulder injury, will be able to play Thursday night. The 6-4, 295-pounder has been working primarily at center since backup Hroniss Grasu was injured in training camp a few weeks ago, the same position that Daniels played the past two seasons at Iowa.
If he doesn't unseat veterans Eric Kush at left guard or Cody Whitehair at center, the Bears are confident that Daniels possesses the versatility to serve as a backup at both spots—a necessity given that teams are only permitted to dress 46 players for regular-season games.
"We liked that about him when we drafted him, being able to play both positions," Nagy said. "There's just that fine line of, 'Where do you give him the reps at?' They're different positions and you don't want to take away from him becoming the best player he can be. I have full trust in [offensive line coach] Harry [Hiestand]. I know he'll do the right thing as we go. Right now with where we're at at center, that's why you're seeing him get more reps there."
Miller, meanwhile, has performed exceptionally well in training camp and will try to transfer that success from the practice field to game action. The 5-11, 190-pounder has shown excellent ball skills, hands and route-running ability. He also possesses excellent run-after-the-catch ability, a skill that figures to be more evident in games than practices.
As they have done in training camp, Bears coaches will stress patience with the rookie receiver. "There's not a lot of patience with him, so that is a challenging part," Nagy said. "But that's also the exciting part because he is so competitive each and every play. Sometimes when you get out there and you want to just do your own thing, we have to reel that in. That's what's been so neat in the last couple weeks; you're seeing him start to see, 'OK, this is why we do this,' and it starts making sense."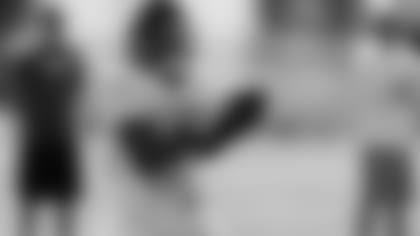 (3) Will receiver Kevin White continue to grow in the new offense—and more importantly—stay healthy?
Since White was selected by the Bears with the seventh pick in the 2015 draft, he has suffered serious injuries in each of his three NFL seasons that have forced him to miss 43 of 48 games. That makes the preseason a whole lot more important for him than most fourth-year pros.
"He's just got to be able to walk inside that four-inch line and let it all go and just have fun and do what we're asking him to do, and do it as a pro," said receivers coach Mike Furrey. "Stay into the moment. Run the routes the way you're supposed to run. Compete. Catch the football."
White has been impressive in training camp, flashing explosiveness and big-play ability. Asked about the receiving corps in general a few days ago, tight end Trey Burton mentioned only White.
"One of the guys I've been most impressed with since I got here—because we hear all these bad things in the media, and being in Philly the last couple years you just hear all this negative stuff about Kevin White," Burton said. "I've been extremely impressed with him, the way he's handled himself with all that. He's just a really great dude and a really solid football player. It's been a joy for me to be around him the last couple weeks."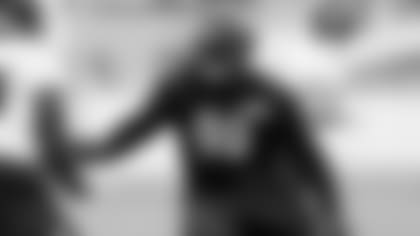 (4) Will rookie pass-rushers Bilal Nichols and Kylie Fitts build off their impressive preseason debuts?
Both Nichols, a fifth-round defensive end, and Fitts, a sixth-round outside linebacker, recorded one of eight Bears sacks in the Hall of Fame Game. They no doubt will get many more opportunities to rush the quarterback Thursday night in Cincinnati.
Nichols was a two-year starter at Delaware who registered 56 tackles, 5.5 sacks and one interception last season as a senior. "He's got really good hands," said defensive line coach Jay Rodgers. "His get-off is pretty good. Where he needs to improve is his finishes. You see that in one-on-ones, you see that in game-time situations. [But] I think he has it in him."
After being limited by injuries the past two years at Utah, Fitts is trying to revert to the form he showed as a sophomore in 2015 when he compiled 41 tackles and seven sacks. "He's a tremendous worker," said outside linebackers coach Brandon Staley. "He's a really good guy. It matters a lot to him. He's really good in the meeting room, and he's the type of guy that will take something from a meeting, take something from a walk-through and transition it to the field. I was excited because your first time in live action, sometimes it takes a little bit to get your legs underneath you. He didn't seem like the stage was too big for him."