Wide receiver Alshon Jeffery and mascot Staley Da Bear visited three Chicago Public Schools in the Austin neighborhood that have welcomed new students this year on Tuesday, September 3 as part of Back to Football Week festivities.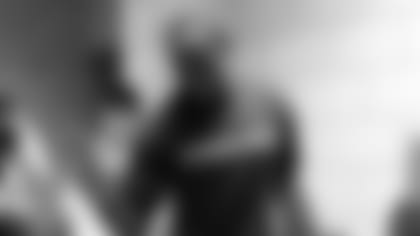 Alshon Jeffery
Alshon and Staley visited with students at Leland Elementary, Ellington Elementary and DePriest Elementary, and delivered school supplies donated by Bears fans, new books donated by Encompass Championship Charities, and PLAY 60 fitness kits. At each visit, Alshon participated in a brief Q & A session with students during an assembly. Former Bears cornerback Jerry Azumah also joined the group at DePriest Elementary.
These three schools, along with three from the Woodlawn neighborhood, are recipients of financial support from Bears Care and Bears fans. Teachers at DePriest, Ellington, Leland, Mollison, Sherwood and Wadsworth elementary schools have submitted formal requests for funding for classroom projects that will expand learning opportunities for their students.
Fans can visit DonorsChoose.org/bears-care to view and donate to these projects. Every dollar donated will be matched by Bears Care up to $30,000.
More information about this initiative and the programs it will fund can be found in the Bears Care section on the Community page of ChicagoBears.com, and donations can be made at DonorsChoose.org/bears-care.
Donations will be accepted through Sunday, September 8.