Former Bears star safety Gary Fencik returned to his old middle school in Zion Saturday morning to support an excellent cause.
Wearing his No. 45 Bears jersey, Fencik joined several volunteers at Zion Central Middle School as the Bears and Bears Care teamed up with PNC Bank and community partners to hold a drive-thru Back to School Fair.
Fencik attended Zion Central Middle School and spent his freshman year at Zion-Benton High School before moving to Barrington. 
"I didn't even think about it until I got there," Fencik said. "But after I parked, I looked over at the field and realized, 'Oh my gosh, the first time I ever played organized football was on that field playing flag football.'" 
As a kid, Fencik attended school and played basketball and football with current Zion mayor Billy McKinney, who played eight seasons in the NBA from 1978-86—including his final year with the Bulls—after starring at Northwestern. 
"There are a lot of good memories for me [in Zion] and I'm really glad that the event went well," Fencik said. "But I think most importantly you realize just how needed these services are."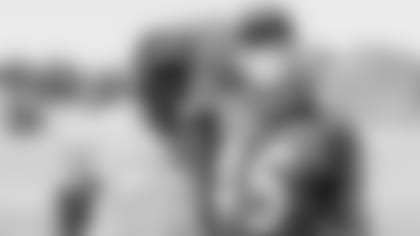 More than 1,300 students registered for the fair. PNC partnered with Bears Care to provide all Zion students who visited the fair with backpacks, school supplies and health kits stocked with Bears-branded masks, hand sanitizer and tissues. 
All of the students who attended received boxes containing more than 80 pounds of food from the Northern Illinois Food Bank, a bag of books from Bernie's Book Bank and Advocate Health Care clip-on bottles of hand sanitizer, which can be easily attached to backpacks as students return to schools.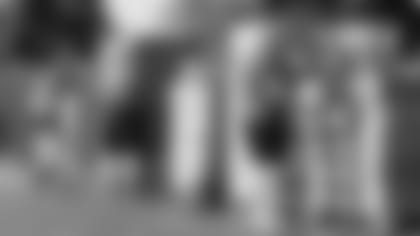 In addition, more than 300 preschool students received special Learn at Home kits featuring PNC Grow Up Great materials and resources to help prepare children for success in school and life. Incoming kindergartners were provided vaccinations at Advocate Health Care's on-site mobile unit.
The Back to School Fair benefitted students in Zion Elementary School District 6, which is a Tier-1 district that has faced academic and financial challenges located in Lake County that serves a primarily Black and Latino student body.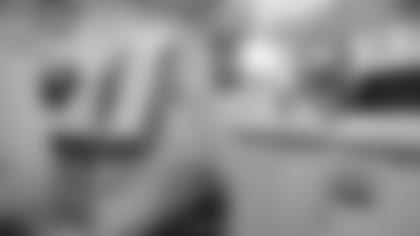 "I was glad to be a part of it and I really appreciate all the time and effort that Bears staff and the volunteers put in," said Fencik, who spent his entire 13-year NFL career with the Bears from 1976-87 and remains the franchise's all-time leader with 38 interceptions. 
"It's really well-organized, and you realize after seeing that many families come through just how great the need is today—and I'm sure it's only getting more important given the severity of the length of this pandemic."
Staley Da Bear and the Chicago Bears Drumline brought to you by The Pride Stores provided on-site entertainment at Saturday's event. And volunteers were provided with Deja Blue bottled water from Dr Pepper and lunches from Buona.
This marks the 12th year of the Back to School Fair. The previous 11 were held at Bears training camp at Olivet Nazarene University in Bourbonnais. But even though the Bears moved camp to Halas Hall in Lake Forest beginning this year, they're still helping Kankakee County. Bears Care and PNC Bank are making a joint $25,000 donation to Catholic Charities Diocese of Joliet (CCDOJ), which was Bears Care's long-time charitable partner for the fair in Bourbonnais, to help them continue to provide back-to-school support for low-income families in Kankakee County.
"It was great to see a lot of Bears fans, too," said Fencik, a key member of the famed 1985 Super Bowl champions. "But I think more than anything else it was great to be a participant and in a sense kind of an observer of the need and willingness of people to donate their time to help less fortunate people."